Auburn University's School of Aviation ranked second in the nation for 2023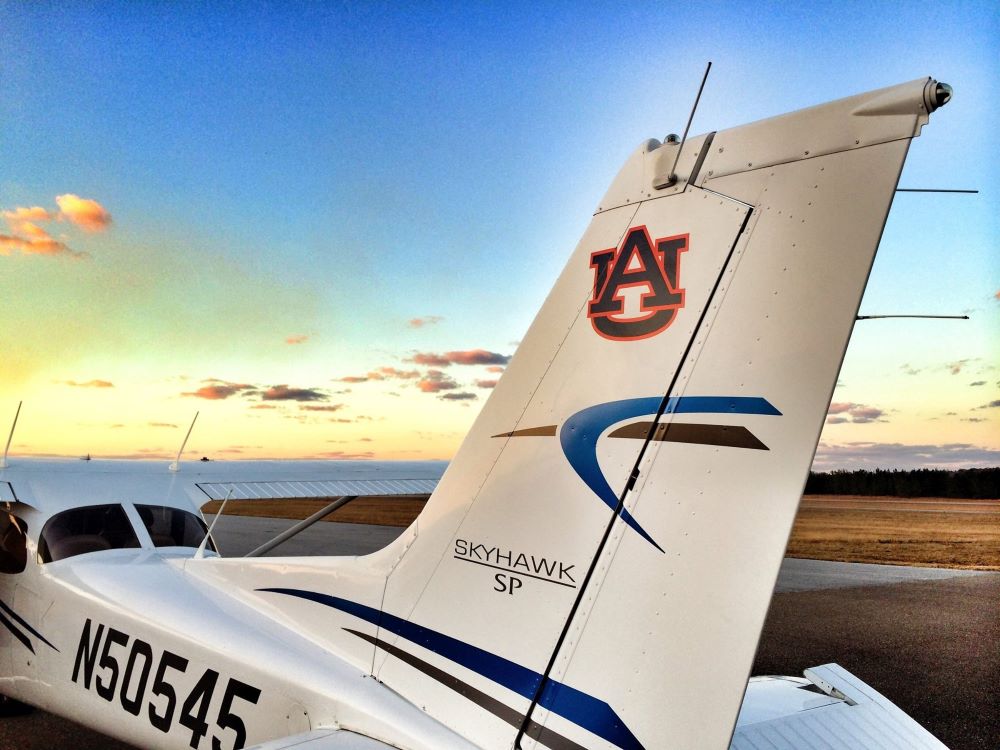 College Transitions, an admissions consulting organization staffed by counselors, academics and former admissions officers, recently ranked Auburn University second in its list of best aviation colleges.
The "15 Best Aviation Colleges in 2023" were ranked according to peer reputation, unique programs/opportunities and career connections/outcomes data. College Transitions cited the School of Aviation's long history of aviation education, academic flexibility and career readiness partnerships with major airlines.
Auburn began teaching aviation administration in the 1920s, and its flight programs are among the longest operating in the U.S. The School of Aviation offers majors in professional flight and aviation management, and minors in both aviation and professional flight are available to all students, regardless of major focus of study.
Multiple U.S. airlines have signed talent pipeline agreements with the School of Aviation, including Delta, United, Southwest and JetBlue, to recruit aviation graduates to fill their flight decks.
Each program and initiative in the School of Aviation is built on a foundation of global awareness, technological expertise and a commitment to advancing the field of aviation.
Read more at the School of Aviation website.
Tags: Aviation
Related Articles
---