War Eagle Women place third among collegiate teams, sixth overall in Air Race Classic 2023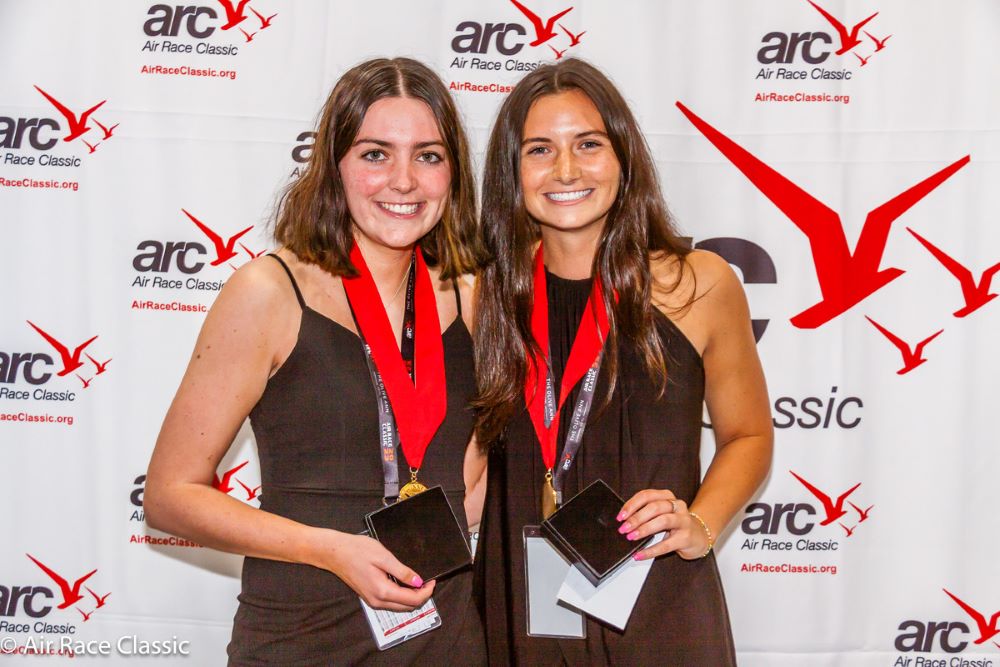 The Auburn University School of Aviation's War Eagle Women earned top awards at the 2023 Air Race Classic in June, placing third among collegiate teams and sixth overall.
The 46th annual Air Race Classic was a more than 2,400-mile, cross-country race comprised of 44 women-led teams. The four-day race started in Grand Forks, North Dakota, and ended in Homestead, Florida.
Abby Hagan and Ashley Baldwin, who made up Team 63 for Auburn's War Eagle Women, placed third in the collegiate category and sixth overall.
Hagan, who graduated in May, said the race was the perfect way to bring all aspects of her Auburn Aviation education together.
"The Air Race Classic was such an amazing experience, I wish I could do it again," Hagan said. "Since this was my last big Auburn event that I would be a part of, Ashley and I knew we had to give it our all and race our hardest. Coming in third collegiately and sixth overall was something Ashley and I couldn't have been prouder of. All the hard work had paid off, but most importantly, we were thrilled about all three Auburn teams reaching the finish line because that's what the Auburn Family is all about."
In addition to top competition awards, Team 65's April Heppner and Maggie Hearn placed first on legs three and seven of the race, and within the top five for legs one and four.
Auburn's 2023 Air Race Classic teams were comprised of aviation students and recent graduates of the professional flight program. Each team included an Auburn Aviation student or recent graduate as pilot and Auburn Aviation instructor as co-pilot in the flight deck of a Cessna Skyhawk to compete in the cross-country race.
Related Articles
---