Alumni Spotlight: Olivia Hosken, Style and Interiors writer for Town & Country Magazine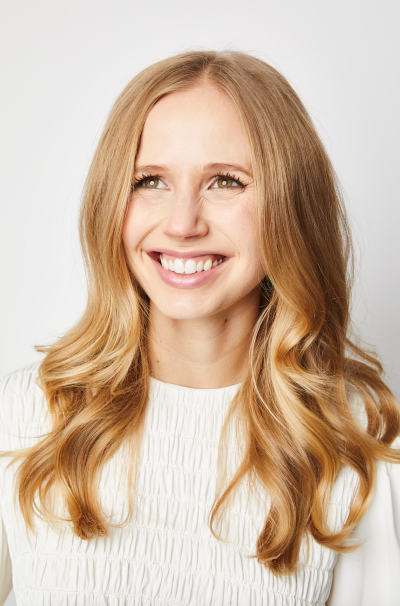 Olivia Hosken has worked in fashion and design journalism since she graduated from Auburn in 2010. She is currently the style and interiors writer for Town & Country magazine, where she writes about fashion, art, architecture, and design. Previously, she was the managing editor of Dwell magazine, the managing editor of The Architect's Newspaper and a contributor to the UK-based magazine Wallpaper*. She has been published in San Francisco magazine and California Magazine, and also hosts talks and events for the design community. 
"I've worked in fashion and design journalism for nearly 10 years. I've put my Auburn degree against those from Princeton, Columbia and Harvard, and it holds strong. I truly value my time at Auburn," Hosken said. 
Currently residing in New York City, Hosken travels all over the world to attend fashion shows, furniture shows, and cultural events. She also finds time to volunteer for Girls Write Now as a mentor, and she is working on her first novel. 
In our interview, below, Hosken reveals her family's lengthy connection to Auburn, how she chose to major in English, and what she enjoys most about her career. 
How did you choose to attend Auburn?
Fun fact: I am the fourth generation in my family to attend Auburn! My great-grandparents were students (my great-grandmother was among the first women to graduate from Auburn) and my grandfather was professor emeritus and was the head of the department of education. However, I grew up in San Francisco, and the university felt more like family lore than a real place. I wanted to live in the South and be immersed in a culture that was very familiar to me, but never a place I had called home. I've always said that I learned just as much by simply living in Auburn for four years as I did with my academic studies.

How did you choose your major?
Going into my freshman year I was undecided if I wanted to be a journalist or a lawyer (two careers that sound disparate but actually attract very similar people, some of my best friends are lawyers!). I opted for an English major because I liked the flexibility of being able to choose my career path a few years later when I was a little older and wiser. Spoiler alert: it worked.

What was your Auburn experience like?
Auburn offered many fantastic extracurriculars and I had fun sampling a lot of them, which helped me get a sense of who I was and what I like to do. I was a member of the Pi Beta Phi sorority, the fine arts director at the Auburn University Program Council, Associate Intrigue Editor at The Plainsman, and president of the Italian Club.

I added two minors to my major: Italian and environmental sustainability. I studied Italian in high school and enjoyed taking my language skills to the next level in college—getting to spend my sophomore year summer in Sicily attending an international language school through Auburn was a definite perk. Sustainability was really coming into focus in the broader American conversation, so adding that minor and taking classes to learn more about ecology helped me feel informed and opened my mind to new ways of thinking about the world.

Do you have a favorite Auburn memory or tradition?
So many. Auburn is an incredibly special place to go to school. As silly as it sounds to outsiders, standing at Toomer's Corner after winning a football game and seeing everything covered in toilet paper is truly magical. I also have many great memories of sharing a house with a few of my sorority sisters, we lived near downtown and the house became a social hub for our friend group. Something was always happening!

Did you have a favorite class or professor?
It's honestly hard to choose, but Dr. McKelly's modern American literature classes helped set the tone for me feeling comfortable tackling complex text and breaking it down (his difficult tests were also legendary and I made many study friends trying to survive them). I also loved Dr. Stalter's class on the history of modern American performance, which mixed together everything: drama, movies, and literature, and race and gender studies. It was my senior year and the class was one of those academic experiences that tied together so many disparate concepts I had picked up over the years, which felt super rewarding.

What was your career path after graduation? And did the College of Liberal Arts prepare you for this path? If so, how?
Absolutely. A liberal arts education teaches you to read, research, and think critically, which are skills I use every second at work. Being able to have additional experiences like being a part of The Plainsman and UPC helped me gain real-life skills like leadership, teamwork, and sticking to deadlines.

What does a typical day look like for you as the Style and Interiors Writer for Town & Country?
My days are an always-shifting balance of events and interviews—where I am scouting for potential news, seeing new fashion or furniture collections, or speaking with someone for an article I'm working on—and writing for Town & Country's magazine and website. My priorities depend on where we are in the production cycle of creating the magazine, so some days I might be out or on a photoshoot, and others I am glued to my laptop writing on deadline.
What do you like most about your job/career?
I feel extremely fortunate to be a full-time creative. I love writing, of course, but getting to travel all over the world to talk with fashion designers, architects, curators, and artists is just the best. The people I interview are so passionate about their careers and making the world a more beautiful place that their energy is contagious. I've been everywhere from Japan to Switzerland. The first week at Town & Country I attended my first fashion show, Oscar de la Renta, and it was a real pinch-me moment (I still get chills getting to sit front row at New York Fashion Week).

What do you like to do in your spare time? 
I live in Manhattan, so in my spare time I like to take advantage of being in one of the greatest cities in the world. On weekends, I visit museums and art galleries with friends and during the week I go for walks with my husband in Central Park after work (a real treat during the pandemic lockdown especially!). I volunteer with an organization called Girls Write Now, where I help underserved high schoolers prep their college essays and express themselves through creative writing. I am also trying to publish my first novel, which is about a young woman who moves to New York City after college and ends up working for a social media influencer. (Any agents out there? E-mail me!).


Related Articles
---