English graduate wins prestigious Chautauqua Janus Prize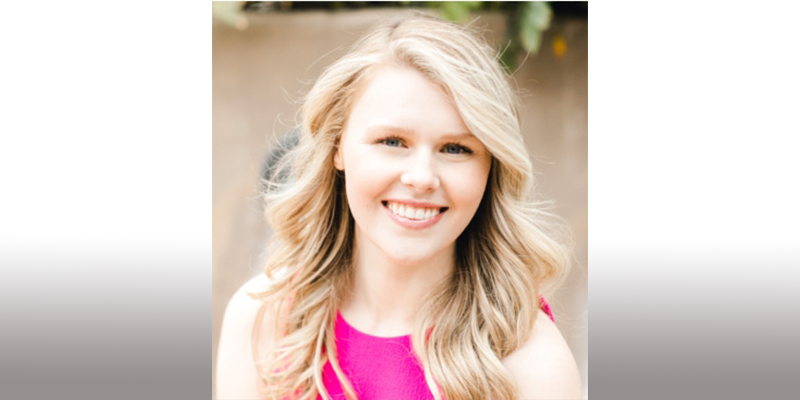 Chautauqua Institution, located in southwestern New York state, recently selected Lily Taylor as the winner of the 2023 Chautauqua Janus Prize. Taylor's work, "On Impressions," was selected among nine finalists and will be published by Chautauqua Literary Arts. She will receive a $5,000 prize plus a travel and lodging stipend and give a public lecture and reading at a celebratory event at 5 p.m. EDT on Wednesday, Aug. 16, at the Athenaeum Hotel as part of Chautauqua Institution's 2023 Summer Assembly.
Awarded annually since 2018, the Chautauqua Janus Prize celebrates an emerging writer's single work of short fiction or nonfiction for daring formal and aesthetic innovations that upset and reorder literary conventions, historical narratives and readers' imaginations. Named for Janus, the Roman god who looks to both the past and the future, the prize honors writing with a command of craft that renovates the understandings of both.
"Winning the Chautauqua Janus Prize is a dream beginning to my career," Taylor said. "I wrote 'On Impressions' as a way to try and better understand myself, never daring to hope that it might connect with others. I am honored to have my name associated with the Chautauqua Institution's, as well as with the work of my fellow finalists."
Michael I. Rudell, Director of Literary Arts Sony Ton-Aime, praised Taylor's winning piece as "one of the most creative essays of recent memory. By using history, painting, memoir and popular culture, Taylor presents an honest and gut-wrenching study of beauty, and how its allures can both confine and exploit those society deems beautiful. As Taylor writes in this game (of beauty), nobody wins. But by reading this piece, we are sure to win a lot."
Taylor was nominated for the prestigious award by Justin Gardiner, assistant professor of creative writing and Taylor's mentor. 
"Lily Taylor was an exemplary student throughout her two years in our MA program—always open to feedback, always eager to try new things, always looking to assigned texts to find models for her own creative work," said Gardiner. "At the time Lily enrolled in my workshop, she had never heard of the lyric essay, but she took to the form immediately and made it her own.  She spent over a year revising 'On Impressions' and with each of the half-dozen drafts I read, the writing became more intellectually challenging, more nuanced and more beautiful. I look forward to following her literary career in the years ahead."
A nonfiction writer with a specialization in lyric essays, Taylor graduated this spring with her master's degree in English from Auburn University. She will start law school at the University of Virginia this fall. 
With a history steeped in the literary arts, Chautauqua Institution is the home of the Chautauqua Literary and Scientific Circle, founded in 1878, which honors at least nine outstanding books of fiction, nonfiction, essays and poetry with community discussions and author presentations every summer.
Read more about Auburn University's graduate program in English. 
Tags: English
Related Articles
---