CMJN

|

Internships & Media Experiences
Potential employers know that graduates from the Auburn Journalism program have completed rigorous and exciting internships with the top professionals in the media industry. Employers also know our students have worked for the some of the best student media outlets in the country. See below for the on-campus student media opportunities available and for the courses journalism majors can take to ensures AU graduates have hands-on journalism experience every year of their college careers.
STUDENT MEDIA OPPORTUNITIES
Though not affiliated with the School of Communication and Journalism, student media outlets at Auburn University offer our majors many ways to gain practical experience.
The Auburn Plainsman - Auburn University's award-winning student newspaper
WEGL (91.1 FM) - Auburn University's Class A, non-commercial FM college radio station
Eagle Eye News - Auburn University's student television news organization
The Glomerata - Auburn's annually circulated yearbook
The Circle – Auburn's literary/art/general interest magazine
Auburn Sports Productions - Students interested in sports production can gain practical experience through Auburn University Athletics.
CMJN 2910: COMMUNICATION & JOURNALISM PRACTICUM (3 hours)
The Communication and Journalism Practicum is available to all majors in the School of Communication and Journalism. It provides students with practical knowledge in potential career fields through experiences in professional settings. The practicum is intended for students who have not completed the courses required for the senior level internship. The practicum is also designed for students who are looking to develop experiential learning opportunities beyond the internship.
JRNL 3110: INTRODUCTION TO APPLIED JOURNALISM (3 hours)
This course provides an opportunity for students to work alongside media professionals, participate in a supervised journalism experience that focuses on gathering information, writing, editing, photography, design, online journalism, digital journalism, broadcast journalism, and/or sports information. Students may work at an Auburn student media outlet, a local media outlet or in sports information. It is a supervised media experience in a professional setting. Students gain work experience in the media fields of their choice so they will have work samples that they can use to apply for various internship opportunities. See the AU Bulletin for prerequisites.
JRNL 4920/JRSP 4920: INTERNSHIP (3 hours)
The professional internship is a supervised, closely monitored work experience. Students gain practical work experience in their field of interest to prepare for their careers. Students must work a minimum of 10 weeks in the summer, and 15 weeks in fall or spring semester, for 30 hours each week. Students may work at a newspaper, television station, magazine, online publication, radio station or any other type of media outlet. The internship must take place in a structured professional environment with daily oversight by supervisors, who are strongly encouraged to provide frequent feedback. All internships must have prior approval. See the AU Bulletin for prerequisites. 
Contact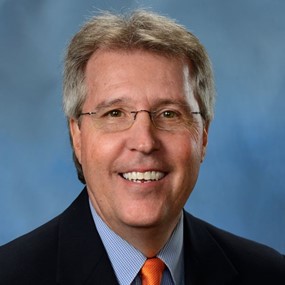 Ric Smith
Senior Lecturer
Internship Director
smithrw@auburn.edu