INJI HA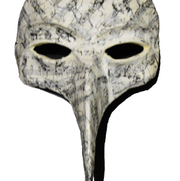 JUNIOR, BFA SCENIC DESIGN, DEPARTMENT OF THEATRE, COLLEGE OF LIBERAL ARTS
DAVID BOWIE:
This work was Inji's first project in Design Aesthetic class. The purpose of the project was to create a new pattern of photographs using pointillism, a painting technique which uses tiny dots which appear blended to the viewer. The original photograph is from the cover of David Bowie's famous album Aladdin Sane. Inspired by the water pooling and dripping from the recess of Bowie's collarbone, Inji extended the theme of dripping water to form the fluid contour of Bowie's disembodied head and neck. She expressed shadow and highlights with dots for dimensional effect, using four different types of pens to create dots of various sizes and colors: 0.5mm and 0.1mm black pens, a 0.5mm blue pen and a 0.5mm red pen.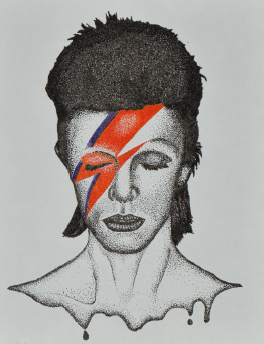 Art
0.5, 0.1 pen on Canson paper
12" x 10"
2017
THE CLOWN:
This work is based on a mask from Commedia dell'arte. Each mask in Commedia dell'arte is a device which expresses the nature of a character, and this mask represents the character of Zanni, a clown who sings, dances, and performs acrobatics. To create this mask, Inji used clay to create a form for a papier-mâché coating that defines the mask's surface and features. Inspired by Zanni's characteristics and spirit, she created an expressive and original pattern by crisscrossing the entire surface of the mask with musical scores.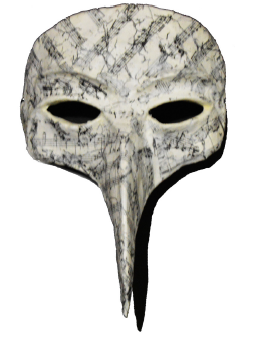 Art
Papermache, acrylic paint
12 ½" x 10" x 3 1/2"
2017
Last Updated: July 24, 2018