FOSTER DENNEY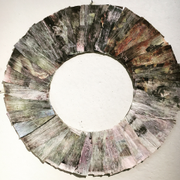 GRADUATE; ENVIRONMENTAL DESIGN; COLLEGE OF ARCHITECTURE, DESIGN AND CONSTRUCTION
REPETITION THROUGH GENERATION AND COLLAGE:
My work explores the roles of repetition, reduction, and resourcefulness in visual media. Repetition was utilized through generative abstraction created on Adobe Illustrator and by collaging the same size pages together. Reduction was a result of transfer techniques and chemical alteration. Resourcefulness was a personal attribute that was a driver for selecting materials to use. Moving forward, I plan to combine the various styles and techniques used into one cohesive style and to continue to research seriality in visual art.
The work has two distinct styles. The first style consists of digitally rendered images transferred onto watercolor paper with a light wash of sumi-ink and wax applied on top. This style is low-key and low contrast. The second style consists of chemically altered magazine pages, collaging, and sumi-ink. This style is abstract and colorful with a slight gradient of intensity. Both styles exhibit the role of serialty in simple forms.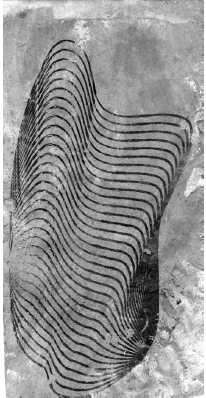 Serial imagry
Generation
9" x 4 ½"
2018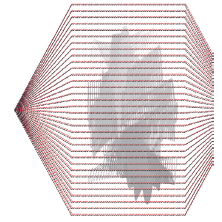 Serial imagry
Capture
11" x 17"
2018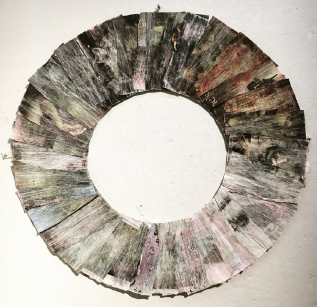 Serial imagry
System
36" x 36"
2018

Serial imagry
Generation 3
6" x 24"
2018
Last Updated: July 24, 2018