DEVIN STEVENS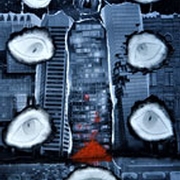 SOPHOMORE, BFA LIGHTING DESIGN, DEPARTMENT OF THEATRE, COLLEGE OF LIBERAL ARTS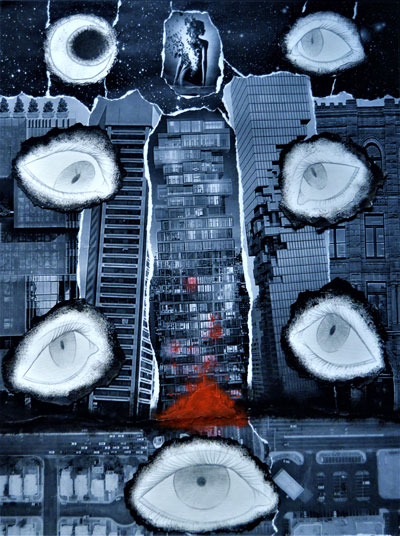 Copy paper, canvapaper, acrylic paint.
18" x 24"
FIN:
This project dealt with composition via collage and re- quired us to show the following: focal point, asymmetrical balance, and movement.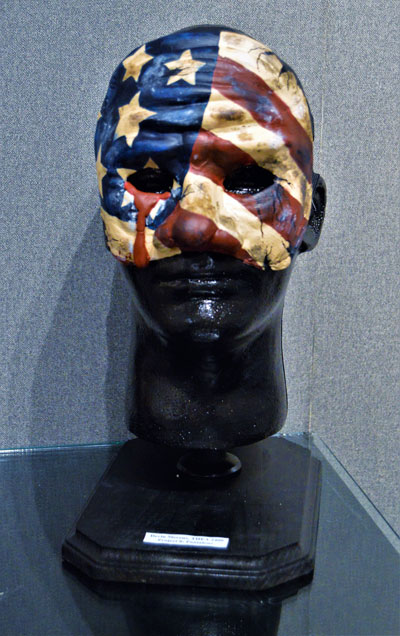 Clay, acrylic paint
10.3'' X 8.8'' X 6.25''
AMERICA THE BROKEN:
Within this project, we had to create a mask that encompassed a certain style of mask that also was a character of our own design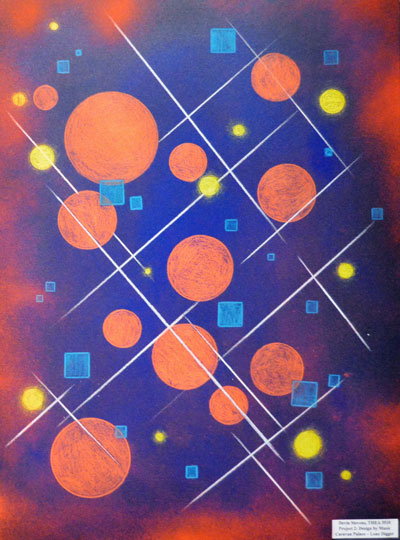 Poster, Spray paint, Prismacolor pencils
18" × 24"
CARAVAN PALACE - LONE DIGGERAMER:
In this project, we brought a song to life with lighting design.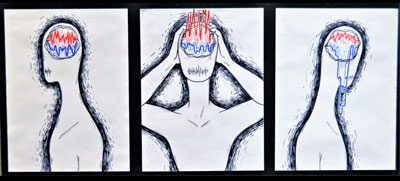 Flat paper mounted on board
12" x 30"
NORMALCY:
This project was about creating a story in three images. I decided to tell a story that not many people can actually see.
Last Updated: July 24, 2018