ANNA COOK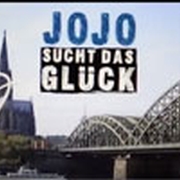 SENIOR, GERMAN MINOR, DEPARMENT OF FOREIGN LANGUAGES, COLLEGE OF LIBERAL ARTS
Jojo Sucht das Glück Folge 33 (Rollenspiel): Falsche Nachrichten [Jojo's Search For Happiness Episode 33: False News]:
As a final project for German pronunciation, my group was required to create a video skit that was intended to be the season finale of a German soap opera that we had been watching the entire semester. In our season finale, we were encouraged to be as creative and humorous as we wanted as long as it stayed within the guidelines our professor gave us.

The soap opera, Jojo Sucht das Glück, tells the story of a young woman named Jojo who moves over to Koln, Germany from Brazil in an effort to find love and pursue an education at the local university. Along the way in her search for happiness, she meets friends that help her through the dramatic challenges she faces. Whether it's boy trouble with her "nonexistent" Internet love Ben or fighting with Mark about the smallest things, Jojo's friends, Alex, Reza, Lena, and Mark, help her maneuver through her daily struggles.

In our rendition of Season One's "Jojo's Search for Happiness" finale, Jojo meets her long lost Internet love, who also turns out to be someone she did not expect. Her friend Alex ends up being guilty of a huge scandal, and she finally gets to be with the one she's fallen in love with.
COLLABORATORS:
Matthew Weist
Natalie Hester
Jenna Osczenpinkski
A Parody Of Jojo Sucht das Glück
2018
Last Updated: July 24, 2018