ZDENKO KRTIĆ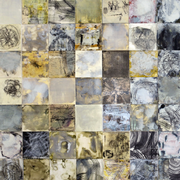 ASSOCIATE PROFESSOR EMERITUS, PRACTICING ARTIST, DEPARTMENT OF ART & ART HISTORY, CLA
Zdenko Krtić's creative agenda reveals increased interest in a dynamic idea of history; one that is always mutable and reflective of subjective and (infinite) narrative potentials. In his works, Krtić uti-lizes mediums and formats with a potential to reflect and communicate these interests and ideas. In addition to focusing on encaustic painting process as his primary medium, his creative interest ex-tends to the medium of photography, which he approaches as both an autonomous process and as a painting component. In the latter, imagery is fragmented and incorporated into the painting by means of laser engraving and cutting, and sometimes through relief printing and transfers.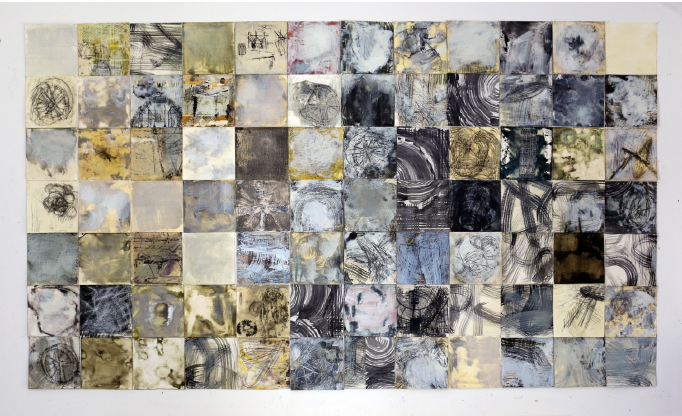 VERNAL POOLS
encaustic, graphite, and mixed mediums on multiple papers
49" x 84"
2014-15
VERNAL POOLS:
Vernal Pools are ephemeral wetlands that are seasonally flooded and generally isolated from stream systems. Created by millions of years of geology and evolution, vernal pools fill with water during the rainy season and dry down during rest of year. They remain dry for six to eight months awaiting the next winter or spring rains. The unique environment of vernal pools provides a habitat for numerous rare plants and animals that are able to survive and thrive in these harsh conditions.

LANDSCAPE WITH A CRANE
Encaustic, oil, charcoal, and engraving
on multiple panels
22" x 66" x 2"
2016
LANDSCAPE WITH A CRANE (triptych):
An exploration of the seductive beauty of our natural and built environments, weather phenomena, light and weathering, travel and time passing. Inevitable encounters with and views of disturbed and overburdened land.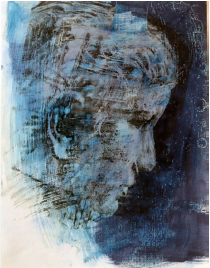 PORTAIT OF A BOY
Charcoal, graphite, gouache, and blue
pigment on laid paper
25" x 21", framed
2017
PORTRAIT OF A BOY:
Observational drawings of people and artifacts encountered during several trips to Italy and other European countries.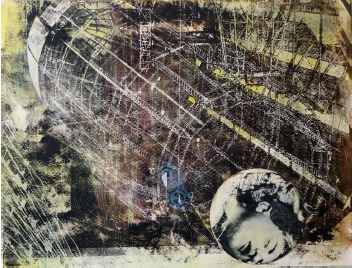 COLLAPSE OF AN AIRSHIP
Encaustic, pigment, collage, transfer, and laser
engraving on paper
21" x 25", framed
2017
Last Updated: August 30, 2018