MATTHEW S HALL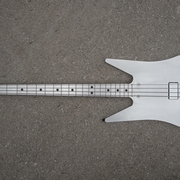 ASSISTANT PROFESSOR, SCHOOL OF ARCHITECTURE, PLANNING, AND LANDSCAPE ARCHITECTURE, CADC
Collaborators:
Nathan Matteson, Assistant Professor, DePaul University College of Computing and Digital Media
Brian Johnson, Obstructures
THICK/THIN:
Obstructures has been designing and manufacturing solid body aluminum guitars since 1999 using a neck-though-body design with ambidextrous playability at its core. Through the many iterations of our designs, we've strived to make decisions based on performance criteria such as material efficiency, accessibility to the player, and most importantly quality and robustness of tone.
Comparing our first hand-machined bass guitar to the most recent version illustrates the advancements we have made adapting to current CNC machining technology and a calcu- lated balance of weight vs. tone. Like many design exploits, we desire two contradictory criteria: a comfortable and light instrument, but also one that exploits the mass of the aluminum body along with the rigidity of the aluminum neck to provide maximal frequen-cy response and sustain.
By using an elliptical neck section rather than the hand-turned round section of the proto-type, and removable fretboard we have lightened the instrument by over 25% the weight of the initial prototype. In addition chamfered faces on the body and 'longhorns' ensure a center of gravity more suitable for playing strapped and standing, or seated.
While we like to think of these guitars as 'tools', given their durability and reliability, and our resistance to succumb to stylization or image, but make no mistake: they're also de-signed to be highly accurate instruments for the generation of musical sounds with over sixty instruments produced over the past decade.
This design was recently awarded a 2018 IDA International Design "Gold" Award for Best Product Design (category: other)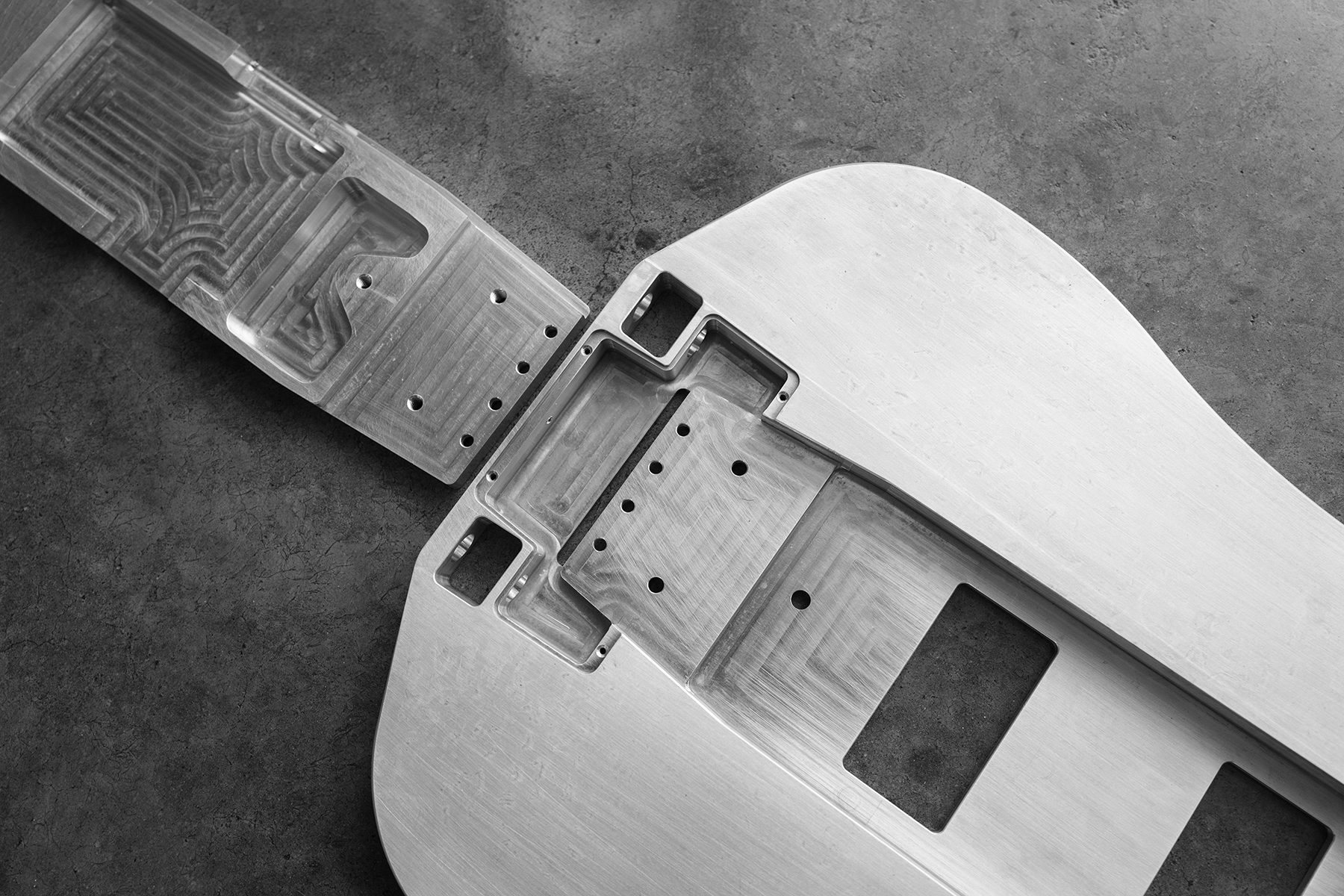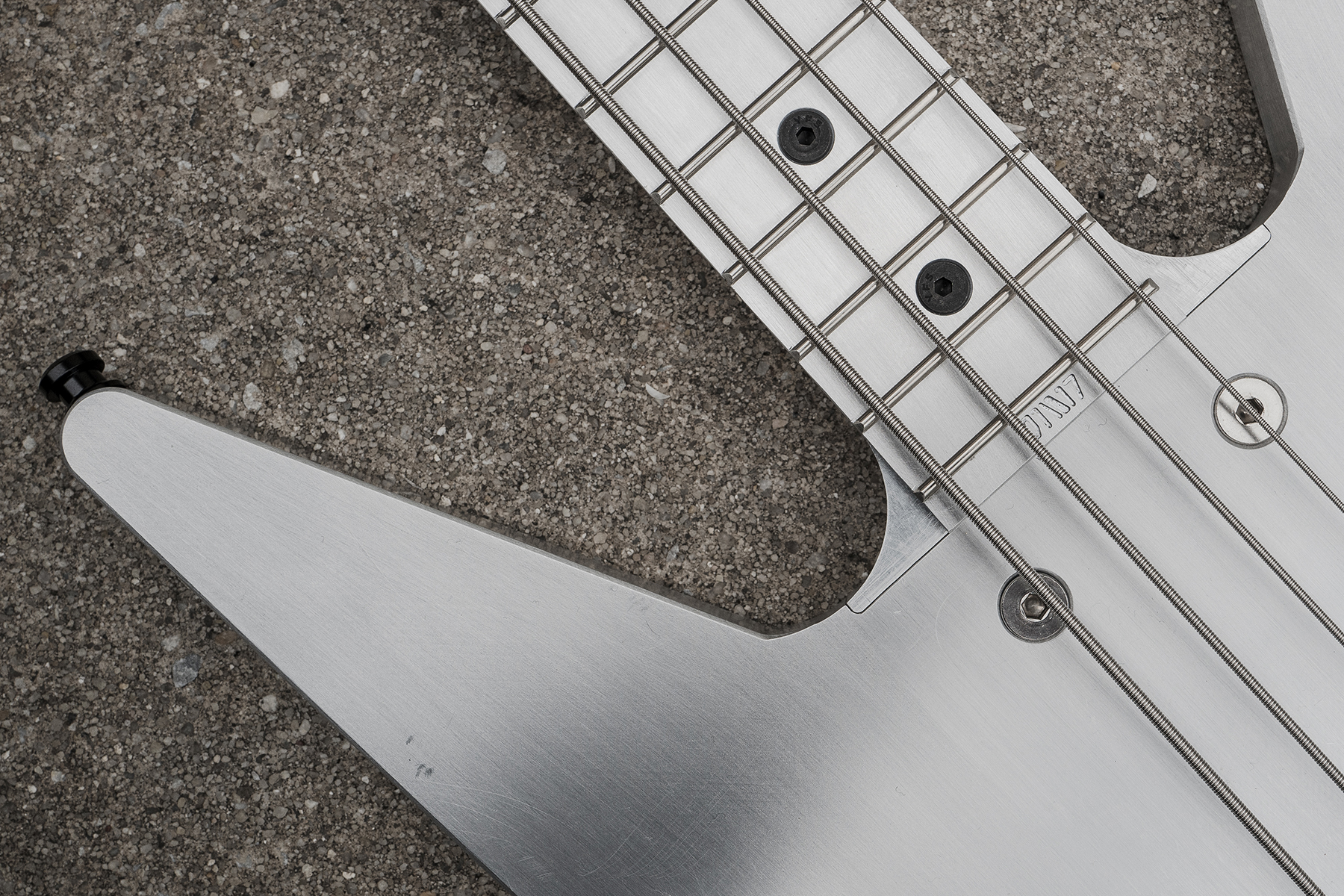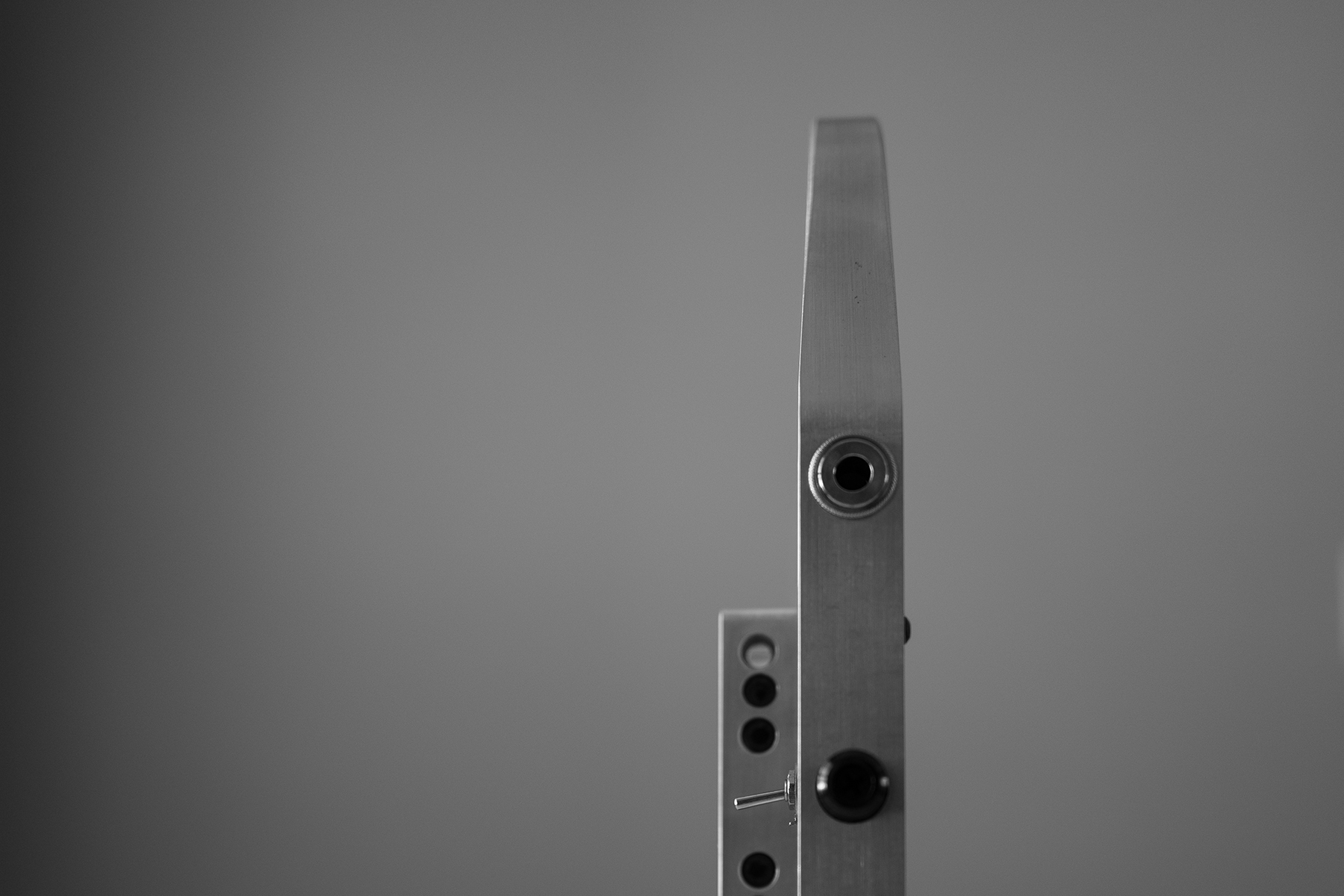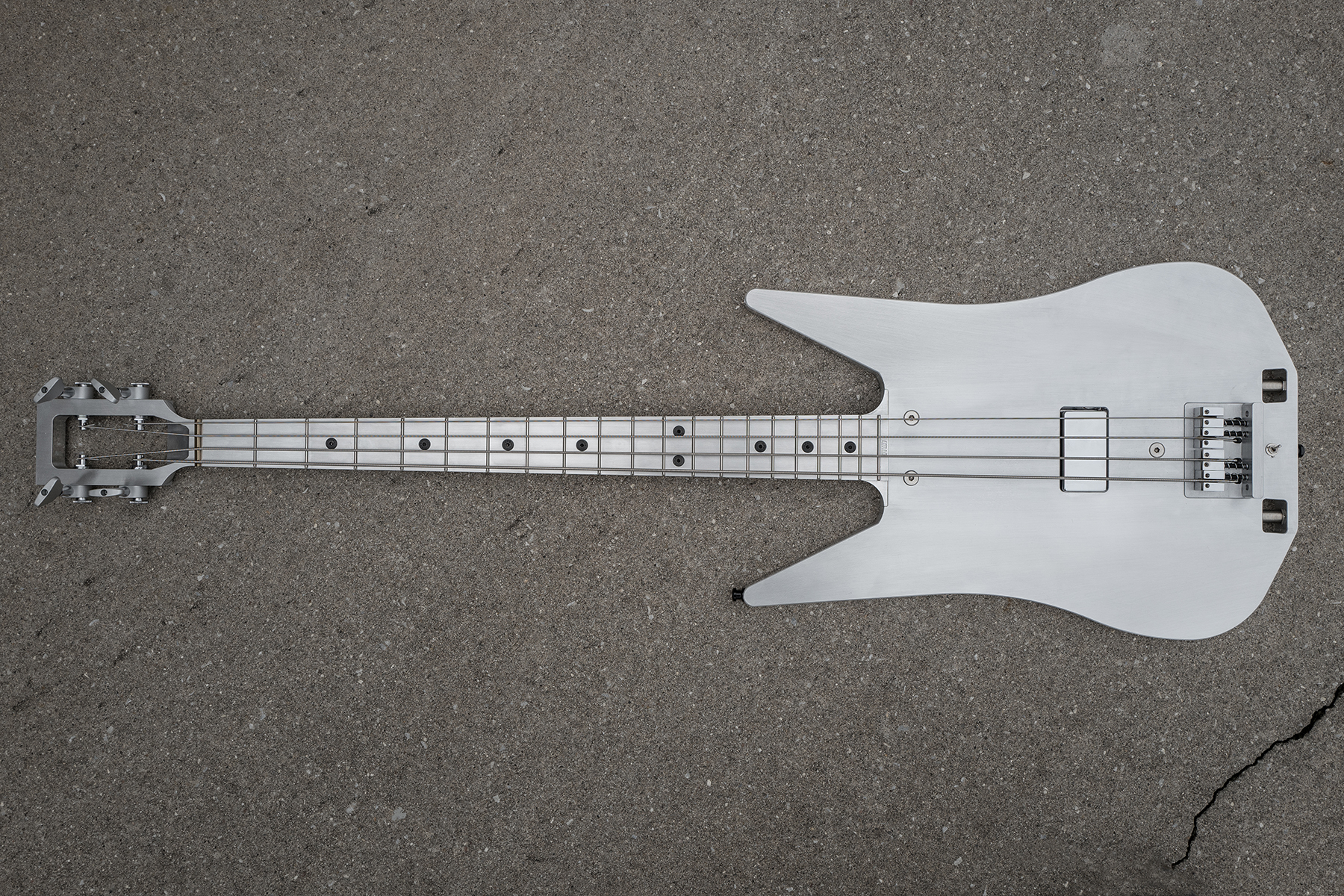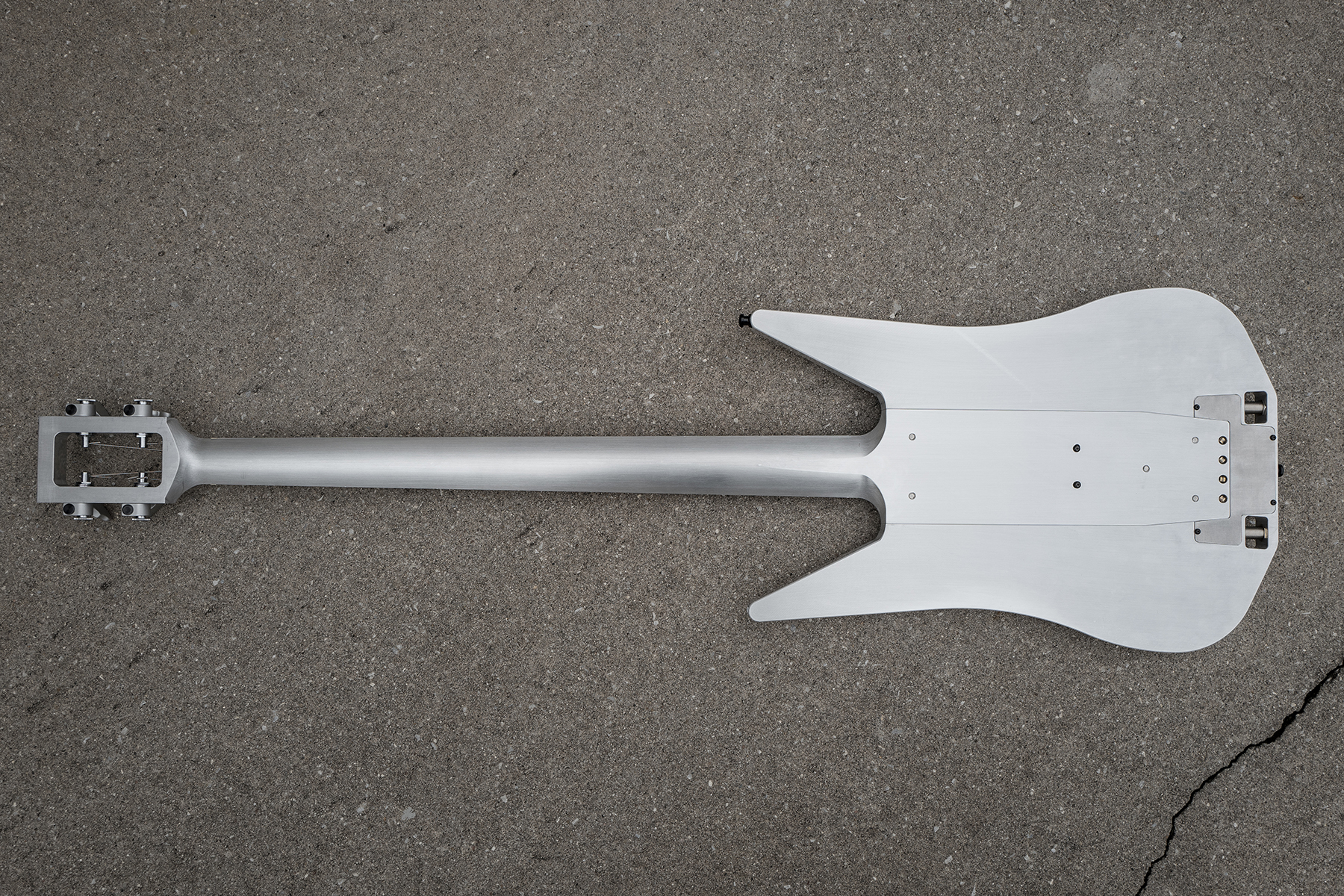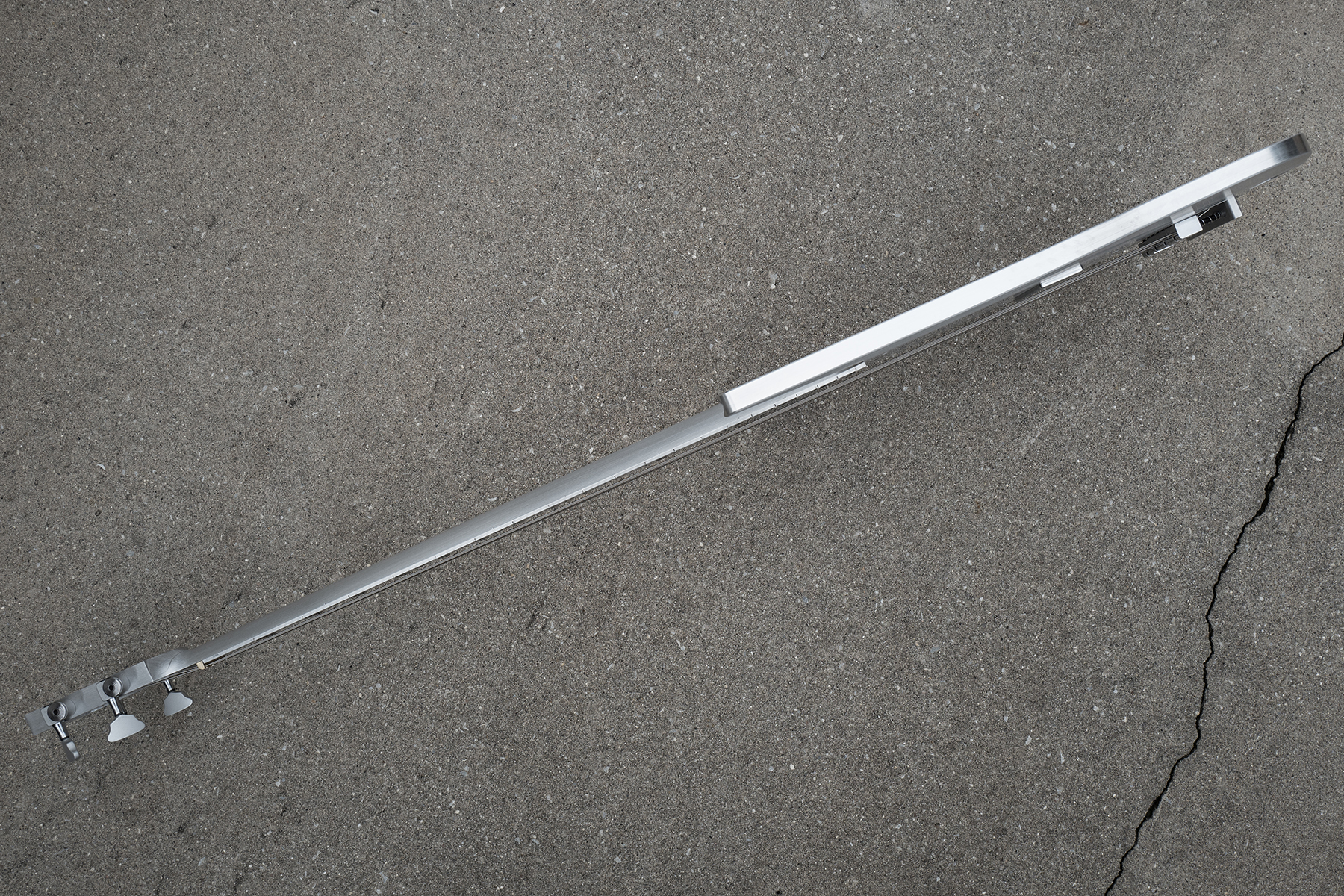 Architecture
Purpose built machined aluminum instrument
36"x15"x1"
2017
Last Updated: December 11, 2018