BEN BUSH, RUSTY LAY, SHEA TILLMAN, SHU-WEN TZENG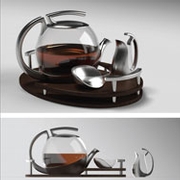 INDUSTRIAL DESIGN FOUNDATIONS FACULTY; SCHOOL OF INDUSTRIAL AND GRAPHIC DESIGN; COLLEGE OF ARCHITECHTURE, DESIGN, AND CONSTRUCTION
FAMILY OF INDIVIDUALS: BALANCING DISCRETE SEMANTICS WITH A SHARED VISUAL LANGUAGE:
Designing an object that is visually coherent within a matched set, a larger product line, or a parent brand is a continual challenge for the professional industrial designer. 'Family of Individuals' is a creative framework developed by faculty for second-year design students to better consider and explore the balance between the unique functional forms required for an individual object, and a consistent visual tie across a family set. The four-piece tea set is employed for this project, since it affords creative range for proportion studies, material selection, and ergonomic considerations. It also provides a platform for teaching computer modeling (3D CAD) and digital fabrication (3D Printing).
STUDENT WORK EXAMPLES:
Grace Denniston
Dillon Hollingsworth
Sarah Wilkinson
Tianrui Chang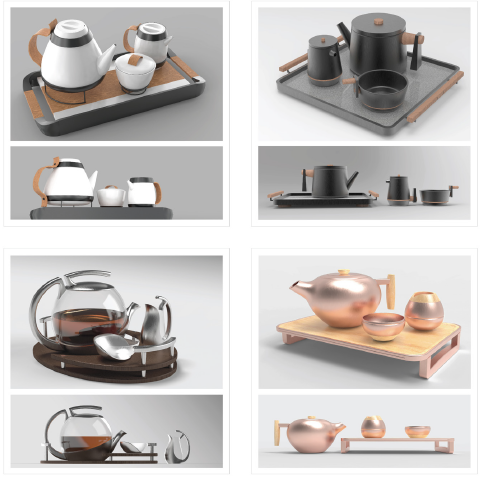 Industrial Design Foundations Program
Family of Individuals
Modeled in Fusion 360, Rendered in Keyshot, 3D printed in Polylactic Acid (PLA) filament.
3D printed tea set @ 9"x17"x10"
2018
Last Updated: July 24, 2018