As an HADM major, you must complete a professional internship. An internship is an excellent way to combine your education with work experience in industry, business and government. Auburn health administration students have interned with some of the top healthcare providers in the nation like Johns Hopkins, Mayo Clinic, UAB, East Alabama Medical Center and Children's of Alabama.
The following procedures are required for ALL students in the Health Administration Program.
Schedule a meeting with academic advisor April Foti to map out which semester to intern.
Email HADM@auburn.edu and request to be put on an internship list. Students must complete all prerequisite coursework prior to interning:

HADM 3000, HADM 3300, HADM 4200 and HADM 2100
FINC 3810 or 3610
HRM 3420

Contact the HADM internship coordinator Lori Redding to schedule a 15-minute meeting the semester prior to your intended internship semester. To make an appointment for this interview, your name must be on the internship list for the following semester.
First Segment
Bring the following items to your 15-minute initial interview with Lori Redding:
Copy of your transcripts
A typed short description with the following information:

Your long-term career goals
Where you would like to intern (HIT company, LTC, Clinic, Hospital, etc.) including geographic preferences
A brief statement describing how this placement request will help you accomplish your goals
During your initial interview appointment, you'll be given information about mock interviews offered by the AU Career Center. You must schedule your mock interview with the Career Center and return your signed Mock Interview Form to 7080 Haley Center before moving on to the next segment of the internship placement process. Remember to treat this experience like a real interview with a real job in mind.
Second Segment
You'll receive two or three pre-approved placement sites in the second segment of the internship process. These potential sites will then contact you for a placement interview. You'll receive this information in an email from the internship class instructor.
Your internship sites will be chosen by HADM faculty who will base their decisions on a number of factors including:
Intellectual performance
Emotional maturity
Long-term career goals
Geographic preferences
Preceptor's criteria and preferences
Site availability
Ability to set priorities
You are responsible for contacting your internship sites and setting up an interview appointment. Several internship placement sites have very specific interview and contact procedures. It is imperative that you email the internship contact provided in the email first. You are only to call your contact if an email address is not provided. If you are instructed to email an administrator, do not call them.
You must complete and turn in an Initial Student Internship Contact/Interview Form for each facility you interview with. Attach the business card of the person who will serve as the preceptor to the internship site interview form. In cases where the preceptor does not have a business card, you should make a note of this on the form.
Please note that you do not always get an offer to intern at all the sites you interview with. Each site is looking for someone who is the right fit for their organization. It is up to you to make a good impression and conduct yourself professionally. 
We require professional dress for all face-to-face and virtual interviews.
Lastly, you must write or type (not email) a personal thank-you note to each facility you interview with. You'll then submit a copy of your thank-you notes when you turn in your Initial Student Internship Contact/Interview Forms.
You will NOT be registered for the internship class until you have turned in the following forms to 7080 Haley Center:
All initial Student Internship Contact/Interview Forms with the attached business cards
Copies of all thank you notes
Placement Information Form
Contact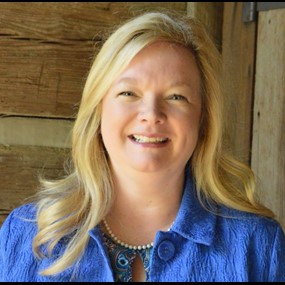 Lori Redding
Lecturer
lwr0003@auburn.edu