Recording artist Trammell Starks to oversee Auburn music studio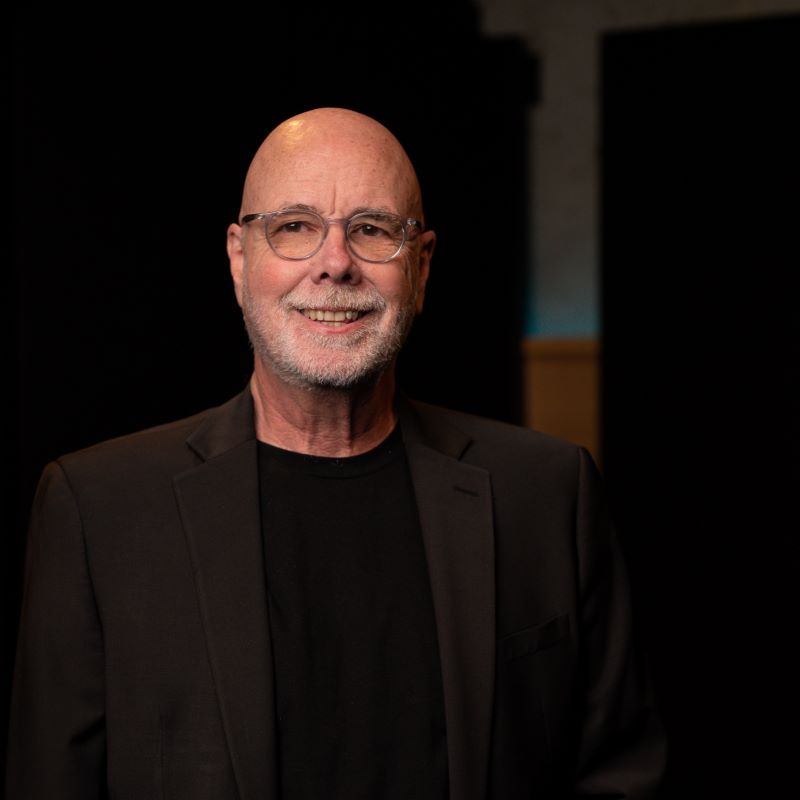 Renowned recording artist, composer and producer Trammell Starks of Atlanta has been named the Auburn University Department of Music's first full-time audio recording engineer, tasked with managing its million-dollar, world-class recording studio.
Starks has toured with Peabo Bryson, played venues from Madison Square Garden to the Greek Theatre, served as the vice president of independent record label Intersound International, recorded at Abbey Road Studio and worked with the London Symphony. He's critically acclaimed for his studio production expertise and musical range.
Based at a studio in Atlanta, Starks said the chance to lead Auburn's new recording studio "fascinated" him.
"That got my attention," Starks said. "This is an opportunity to be a part of something really special. Those kinds of situations don't come along every day. There aren't many large studios in the world anymore. There are a handful, but most of them have closed due to the economics of the recording industry."
Auburn's recording studio will be among the largest in the nation, rivaled only by facilities in Nashville and Los Angeles. The studio will be equipped with state-of-the-art production technology and designed by Steven Durr Designs, the creative agency behind studios for Lenny Kravitz, Garth Brooks and more.
The studio will provide space for commercial clients, faculty projects and student work. Starks said the studio/teaching facility will allow students to gain experience with production technology, studio management and real-world clientele.
"The facility will give them firsthand experience in working in a professional environment. And that's what I try to bring to my classes," Starks said. "We all talk about the technical aspects of recording, but I also weave in what I call the psychology of a recording session. I try to give them a holistic approach to understand both the technology and the process involved in recording, but also to understand the human element."
Starks' teaching philosophy is informed by decades of professional experience—his accomplishments include more than 650 album credits and Billboard chart-topping original music in the classical crossover and contemporary jazz categories.
Still, Starks said he's a lifelong learner, and interacting with students motivates him to stay on the cutting edge of music education and industry.
"I've developed a real love of teaching. The students are extraordinarily bright, and it forces me to be a step ahead. We can't rest on our laurels," Starks said. "We try to keep a focus on where they're going to be and where they're headed, not where they are, as well as encouraging and developing where they are. So, I love the teaching aspect, and to have a world-class facility to teach out of is just a dream come true for me."
In 2021, the Department of Music was one of only ten programs in the country to be named a Yamaha Institution of Excellence. Its students have been accepted to competitive internships in Nashville, selected for the Country Music Association's leadership program and starred in a national advertising campaign.
Chair Rick Good said the addition of the recording studio with Starks at the helm will elevate the department to new heights.
"We are excited to have Trammell as part of the Auburn Family," Good said. "As the first full-time audio recording engineer, Trammell will oversee our new $1.3 million dollar recording studio, as well as teach classes on audio engineering. Given his successful career as a professional keyboardist, multi-faceted recording engineer and record label executive, Trammell is the perfect fit to help us lead the future of music here at Auburn."
Find more information about the Department of Music.
Related Articles
---