Auburn University Department of Theatre & Dance to present last show of the season, "The Wolves"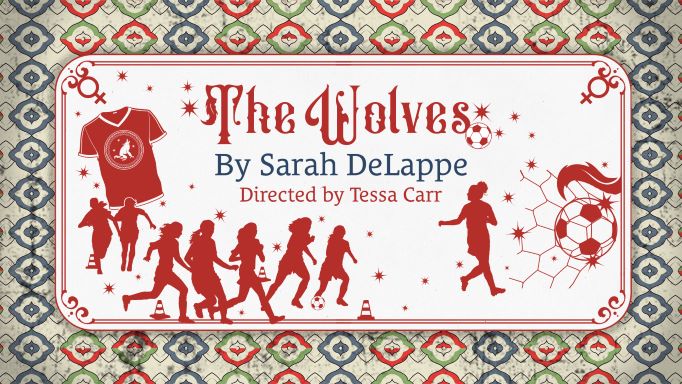 Auburn University Theatre and Dance will close its 2021-22 season with Sarah DeLappe's play "The Wolves" on April 14 at 7:30 p.m. in the Telfair B. Peet Black Box Theatre. The show is directed by Tessa Carr.
A girls club soccer team navigates the complexities – the ups and downs, wins and losses – of a season of soccer as they try to score (and reach) some goals. Sarah DeLappe's Pulitzer Prize-finalist play invites audiences into the community and rituals of high school girls' culture, revealing grit and grace on and off the pitch. You are invited to take a front row seat for all the athleticism, attitude and anxieties as "The Wolves" take the field.
DeLappe's play has enjoyed performances across the country and around the globe since its initial workshop at Playwrights Horizons Theater School in 2015 in association with Clubbed Thumb Theatre company. Moreover, this play has found particular popularity with college theatre departments, tapping into a strong need for female-centered, ensemble-focused work. As the Pulitzer Prize committee offered in naming "The Wolves" a finalist, it's "a timely play about a girls' high school soccer team that illuminates with the unmistakable ping of reality the way young selves are formed when innate character clashes with external challenges."
The artistic team for "The Wolves" includes director Tessa Carr, assistant director Addison Peacock, costume designer Jennifer Salter, assistant costume designer Elle Hartman, lighting designer Katie Wolfe, scenic coordinator Bram Sheckels, and dramaturgs Daisha Flint and Brian Eldredge. The cast includes Whitley Adams, Ashleigh Avallone, Hannah Carstarphen, Rynnie Chapman, Antonavia Collins, Cecilia Frederick, Sydney Pereira, Brooks Triplett, Jenna Viana, Brantley Waller and Michaela Williams.
The run time for "The Wolves" is approximately 90 minutes with no intermission.
"The Wolves" takes an honest look at high school aged women playing soccer and encountering life together. The play contains adult language and themes that include discussions about politics, sex, abortion, death, eating disorders and the complicated dynamics between friends and families.
"The Wolves" contains strong language that may not be appropriate for all audiences.
Buy Tickets
Tickets for the production of "The Wolves" are available now! Reserve early to get your desired seats! Auburn faculty/staff and students receive special promotions to all performances at the Telfair Peet Theatre–login here to unlock your benefits!
For more information, go to the Department of Theatre and Dance's Ticketing Page.
Talkback
To engage in discussion around the performance or learn more about the production, make plans to attend the Talkback on Thursday, April 21 after the show for a conversation with the director and company members.
Showtimes:
•    Thursday, April 14, 7:30 p.m.
•    Friday, April 15, 7:30 p.m.
•    Saturday, April 16, 7:30 p.m.
•    Wednesday, April 20, 7:30 p.m.
•    Thursday, April 21, 7:30 p.m. *
•    Friday, April 22, 7:30 p.m.
•    Saturday, April 23, 7:30 p.m.
•    Sunday, April 24, 2:30 p.m. Matinee
*Talkback
Ticket Prices:
•    General: $16
•    Senior Citizen: $12
•    Faculty and Staff: $12
•    AU student with ID: Free
•    Non-Auburn University Student: $12
For more information, visit here.
Box Office Hours:
•    Monday–Friday: 8:00 a.m.–4:45 p.m.
•    On Saturday evening performances: 6 p.m.–8 p.m.
•    For matinee performances: 1 p.m.–3 p.m.
Or call the box office: 334-844-4154
The Wolves is presented by arrangement with Concord Theatricals on behalf of Samuel French, Inc.
Tags: Theatre and Dance
Related Articles
---