Teil + EMP Textiles: Liberal Arts, Human Sciences alumnae release beach-themed collection
Auburn alumnae Teil Duncan Henley '10 and Erika Powell '03 combined creative talents this winter to transport consumers to the beach through a collection of coastal-inspired textiles.
Henley, an art alumna, is a celebrated painter skilled in blending realism with abstraction through light, movement and color. Her collections are well-known for portraying life through the lens of feeling and perspective.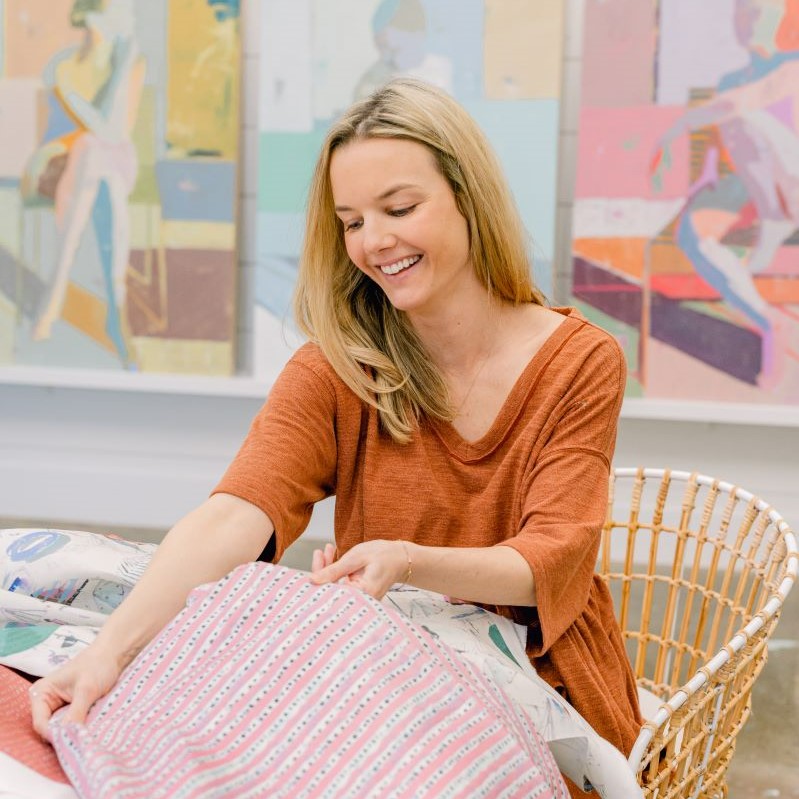 Throughout her career, Henley has worked with Christian Siriano, Abercrombie & Fitch, Anthropologie and more. She was drawn to work with Powell for the opportunity to create immersive art spaces that people could literally live in.
"As an artist, it fuels my artwork to look at beautiful spaces in the home, so I wanted to make something that is worthy to go in a beautiful setting like that," Henley said. "I just thought how fun it would be to dive into the textile world and do something off the canvas. To see your art, to be engulfed in your own artwork, to see it fill a room is so exciting to me."
Powell graduated with a degree in interior design and minors in international studies and business from Auburn in 2003. Her firm, Urban Grace Interiors, has completed design projects across the country and in 2018, Powell expanded her work to textiles, featuring hand-painted design patterns on fabric.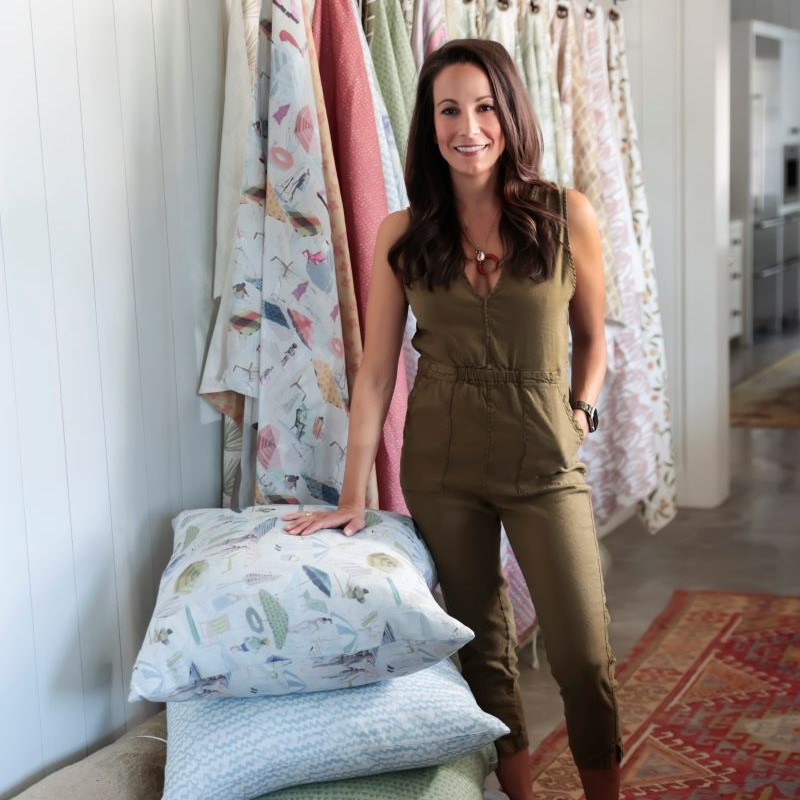 Powell's challenge during the collaboration was translating Henley's artwork to a repeating pattern while keeping its color, texture and depth intact.
"We wanted to get it right and make it look good. I mean, it's Teil Duncan, so we wanted to do it justice, but it was a lot of work," Powell said. "It was fun to look at Teil's work and be inspired by the way that she paints, seeing it go from art to repeating on a textile, being able to hone in on a detail and then blow it up. It changes it. It brings it to life."
The collection celebrates Henley and Powell's shared love of texture and pattern through three beach scenes, turned into patterns on fabric. The pair wanted to showcase their appreciation of coastal scenes in a way that highlighted both their talents.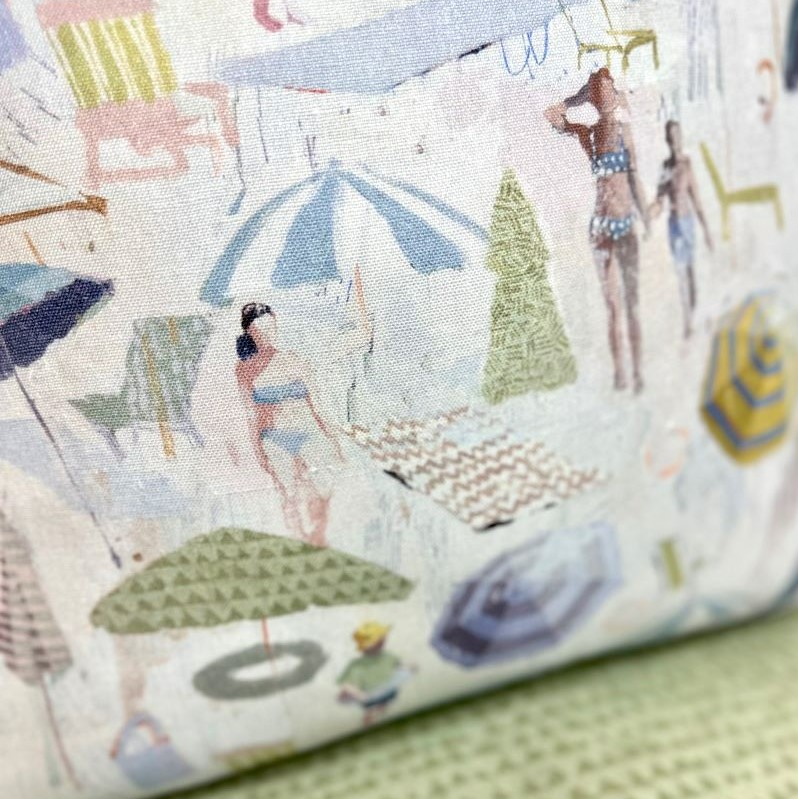 For Henley, the collection represents a new way to express her art.
"They came back with this unbelievable pattern. I was floored," Henley said. "I had such a hard time for years thinking how my paintings would ever translate into textiles, but they made it happen. For some reason, it's never been something that anybody has done successfully. But when I gave Erika and her team all of the artwork, they came up with not only a way to repeat the beach scenes, but it shows perspective and depth."
The collection includes textiles, grasscloth wallpaper and pillows that capture the playfulness and abstract touches characteristic of both women's designs. The patterns Dragon Fruit Beach, Honeydew Beach and Berry Beach display beach scenes bursting with color. Coordinate patterns—Dragon Fruit Cabana Stripe, Honeydew Shark Bite and Ditsy Berry—isolate and repeat an element of the painting to create a unique, textured pattern.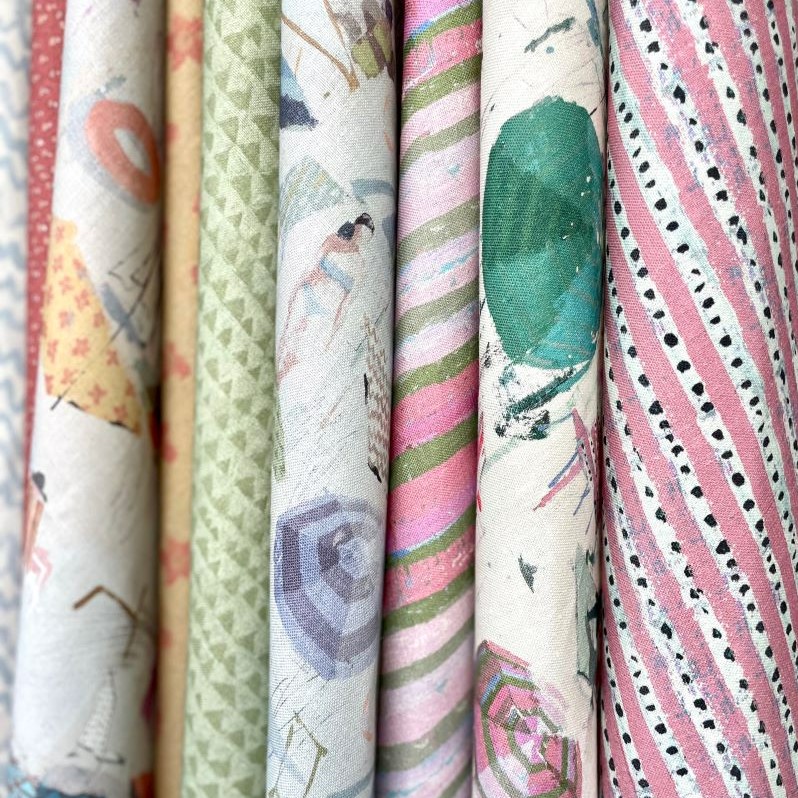 Powell said while the collection highlights their shared love of art and color, the partnership was founded first on their personal similarities and link to Auburn.
"In addition to aesthetics, I think our lifestyle is similar," Powell said. "We're both moms. We're both in the south. We both went to Auburn. I think we have similar values. We're leading similar lives creatively."
One connection they share is the foundation an Auburn education gave them to launch their careers. For Henley, what she learned in the classroom applied every day she was painting and helped her build the confidence and skill to pursue painting full-time.
"You do have to commit, painting all the time until you strike something that you feel confident about and the people that you respect also show affirmation in your work," Henley said. "To even get to that point, it takes years of refining your craft. So, it's a leap, it's a gamble, but if you have enough people to affirm your work, then it's something worth pursuing."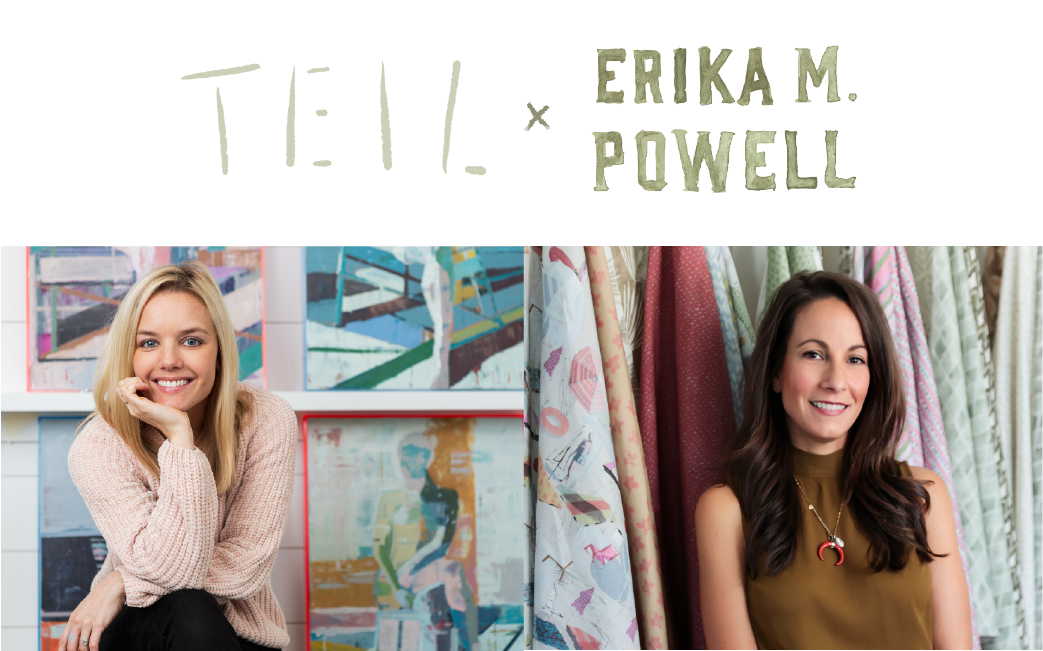 For Powell, the internship opportunities through the College of Human Sciences introduced her to world-renowned names like Victoria Hagan and Scalamandre. Both alumnae advise current Auburn students to work hard, try new things and trust in their talent.
"Within interior design, there's all sorts of different paths you can take," Powell said. "I think that just getting out there, putting yourself out there and testing the waters to see what you like is the best way to get on the right track. And thankfully, we're in a field that has lots of different avenues for creativity."
Find more information and view the Teil + EMP Textiles collection.
Tags: Art and Art History Alumni
Related Articles
---