Psychological Sciences conducting cutting-edge research to benefit the community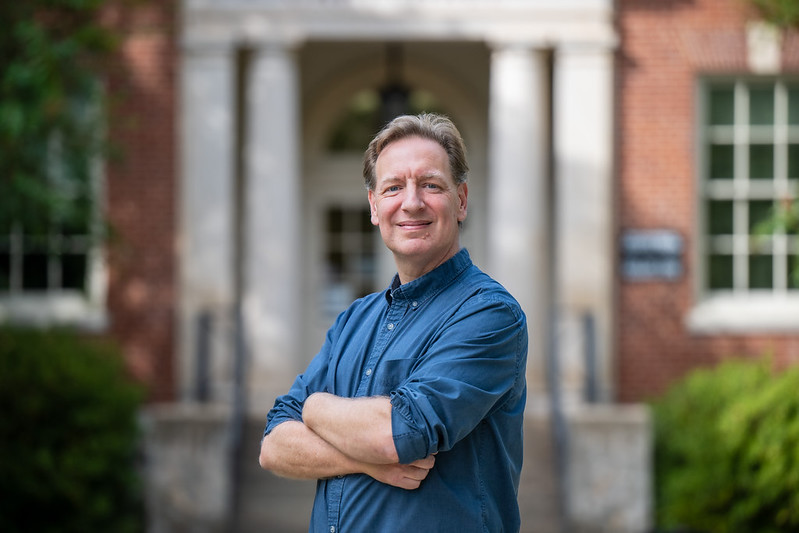 Auburn researchers, including faculty within the Department of Psychological Sciences in the College of Liberal Arts, are conducting research studies on wide-ranging mental health topics with the goal of improving lives, from college students to community members.
"We're trying to make sure that we're conducting research that speaks to the needs of diverse individuals," said Chris Correia, professor and chair of the Department of Psychological Sciences.
Correia celebrates the successes and game-changing research of faculty within the department. For example, he said one active area of grant-funded research occurs within the Auburn Eating Disorders Clinic where faculty members, including Assistant Professor Tiffany Brown and Associate Professor April Smith, are examining the connection between eating disorders and a breadth of topics, including suicide and perceptions of masculinity.
Faculty are not only generating basic science insights; they also are working to better understand how mental health conditions might impact different regions of the brain. Correia said many faculty members in the department are using magnetic resonance imaging (MRI) and electroencephalogram tests in their work.
In advancing this line of research, Correia said psychology researchers are leveraging cross-disciplinary resources by conducting studies with the Samuel Ginn College of Engineering within the AU MRI Research Center.
"This research is really trying to impact not only our understanding, but come up with more targeted treatments," Correia said.
Translating basic science insights into applied mental health treatments is a common aim throughout the department. To this end, Correia focuses his research on substance abuse among college students. Among his findings, Correia's research suggests that adopting alternative behaviors, such as exercise or creative activities, can help reduce substance use. 
Since 2002, he has put his research into practice with thousands of Auburn students on campus. Correia, or members of his team including graduate students, conduct brief interventions with students, which entails meeting with them one-on-one to learn more about their goals. 
"We'll interview a student and collect a bunch of data on their substance use, their broader mental health and other areas of functioning, like their social relationships," he said. "We'll get a sense of what their substance use looks like." 
Once Correia and his team understand a student's goals, they develop a personalized plan that often emphasizes adding positive activities to a student's schedule. For example, if a student is aiming to reduce alcohol use, their team might brainstorm non-alcoholic replacement activities on campus over the weekend. 
"Different students have different goals, and we're willing to meet students where they are," he said. 
This openness and acceptance that Correia and his colleagues employ in their research are broader themes of World Mental Health Day, which Correia describes as a "phenomenal effort" to help reduce stigma and raise awareness about mental health.
"Awareness is key to the early detection, assessment and treatment of any kind of condition, whether it be a physical or a mental health condition," Correia said. "We don't want people to suffer alone. We want people to recognize that their mental health concerns are legitimate and can often be addressed through treatment."
Learn more about how Auburn University addresses mental health needs.
Related Articles
---