Master of Community Planning receives accreditation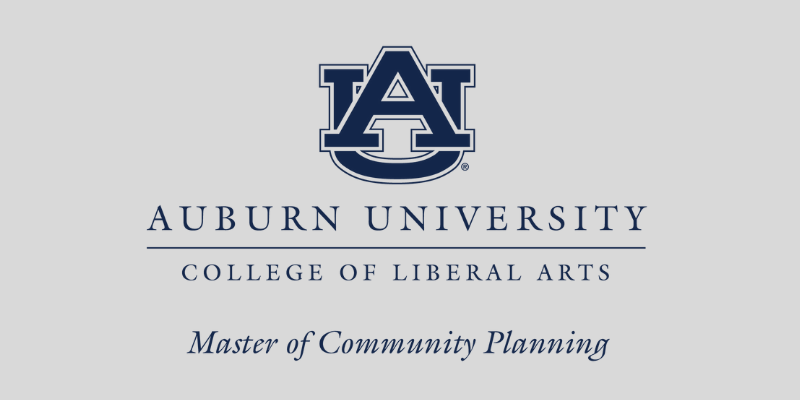 The College of Liberal Arts wishes to congratulate the Master of Community Planning (MCP) Program for receiving accreditation from the Planning Accreditation Board (PAB). The accreditation is effective January 1, 2021 to December 31, 2027.

The board's decision letter states the program has an exemplary record, and the accreditation period granted is the longest term possible under current PAB rules.

MCP's Director, Sweta Byahut, said the accreditation is the culmination of a three-year process that included two detailed self-study reports submitted in 2018 and 2019, and a three-day site visit from the PAB team in February 2020.

"Last month, Dr. Paul Harris (chair of the Department of Political Science) and I met with the PAB board members via zoom to answer questions and provide updates. The PAB Site Visit Report was overwhelmingly positive and speaks highly of Auburn's MCP program and its various stakeholders - the program fully met 47 of the 49 criteria and partially met the other two criteria," Byahut said.

The PAB site-visit team said that Auburn's MCP program has a strong alignment with the University's land grant mission, especially through the program's community engagement activities that are built into the curriculum; high-quality community engagement and extensive relationships with practitioners; committed faculty; and substantial recognition and support from higher administration.

"All of the MCP faculty, students, staff, alumni and associates are to be congratulated. I know Dr. Byahut and her team worked diligently throughout this process," College of Liberal Arts Dean Joseph Aistrup said.

This accreditation is yet another accolade for the MCP program, which has recently gained national recognition, ranking 10th nationally on the 2019 Planetizen list of top small city planning programs, as well as ranking 6th nationally for most diverse programs. Learn more about the MCP program. 
Tags: Faculty Research Community and Outreach Political Science
Related Articles
---