Former Auburn student Lauren Heilman presents Louisiana literature research at national conference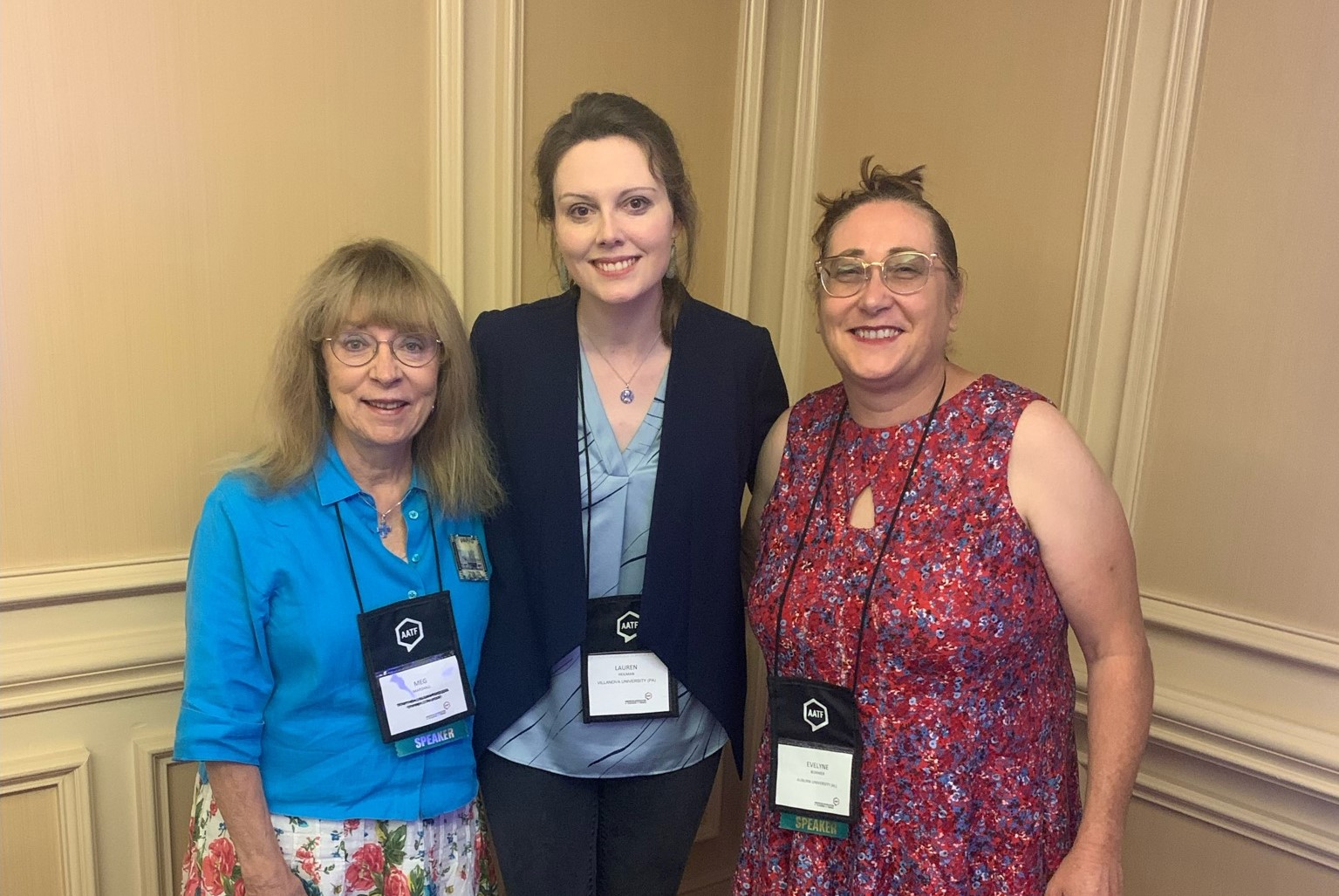 Lauren Heilman, a former French student at Auburn University, is making a name for herself in French scholarship by elevating the work of Louis Alfred Mercier, an author she studied in the College of Liberal Arts.
While at Auburn, Heilman studied French/English translation, French business, Francophone African literature and Louisiana literature. In the Louisiana literature class with Professor Evelyne Bornier, she discovered the work of Alfred Mercier, a French-speaking American author and poet born in New Orleans.
Bornier invited Heilman to present her research on Mercier at the 2022 American Association of Teachers of French convention in New Orleans. The highly competitive conference rarely hosts student presentations. Heilman presented "Louis Alfred Mercier—Francophone Classicist" in the author's home state of Louisiana to a crowd of language scholars in July.
"I am extremely grateful and honored to have been included by Dr. Evelyne Bornier on her panel. I have the greatest respect for her research and achievements and have been inspired by her work on Louisiana literature," Heilman said. "I hope that the attendees who were not previously familiar with Mercier's work were encouraged to explore his writings, and I hope that everyone gained a deeper appreciation of the role of Classics in developing 19th century francophone literature."
Heilman is also translating Mercier's "La Fille du prêtre" ("The Daughter of the Priest") for an English audience.
To preserve the spirit of Mercier's work, Heilman draws on inspiration from 19th century anglophone novels and recent translations of non-francophone 19th century works.
"Mercier is a writer on par with Victor Hugo and Alexandre Dumas, but very few of his works have been translated. With this translation, I hope to share his literary genius and beautiful story of hope with a larger audience," Heilman said. "Translation is a difficult process. While writing in prose, Mercier was also a poet, and he has a very distinct, poetic style. While always staying true to the meaning of the original words, I endeavor to create a syntax that sounds fluid to the anglophone ear, yet neither too modern nor too antiquated."
Heilman said her time at Auburn and Bornier's mentorship directly impact her success in French scholarship. In addition to the AATF conference, Heilman has presented at the Classical Association in Northern Ireland Conference, Bryn Mawr Graduate Symposium and the Mountain Interstate Foreign Language Conference.
The Department of World Languages, Literatures and Cultures' French program has produced Fulbright Award winners and placed interns with international companies based in French-speaking countries. The program also offers a study abroad program in Paris, France, at the prestigious Sorbonne Université.
Professor and French Program Coordinator Evelyne Bornier said Heilman is an excellent example of Auburn's lasting relationships with its students and their success.
"Our French faculty always encourage students to go beyond the classroom and pursue academic endeavors on and outside of campus," Bornier said. "In my 22 years in higher education, I have taught many talented students. Lauren's intellectual curiosity and academic acumen are extraordinary. Her research is of the highest caliber. I have no doubt that she will graduate with a PhD and become a top-notch faculty member and researcher in the near future."
For more information on the Department of World Languages, Literatures and Cultures, visit here.
Related Articles
---