News

|

Articles

|

Experts on Asian culture talk about representation in media and Biden hate crimes act
Experts on Asian culture talk about representation in media and Biden's new hate crimes act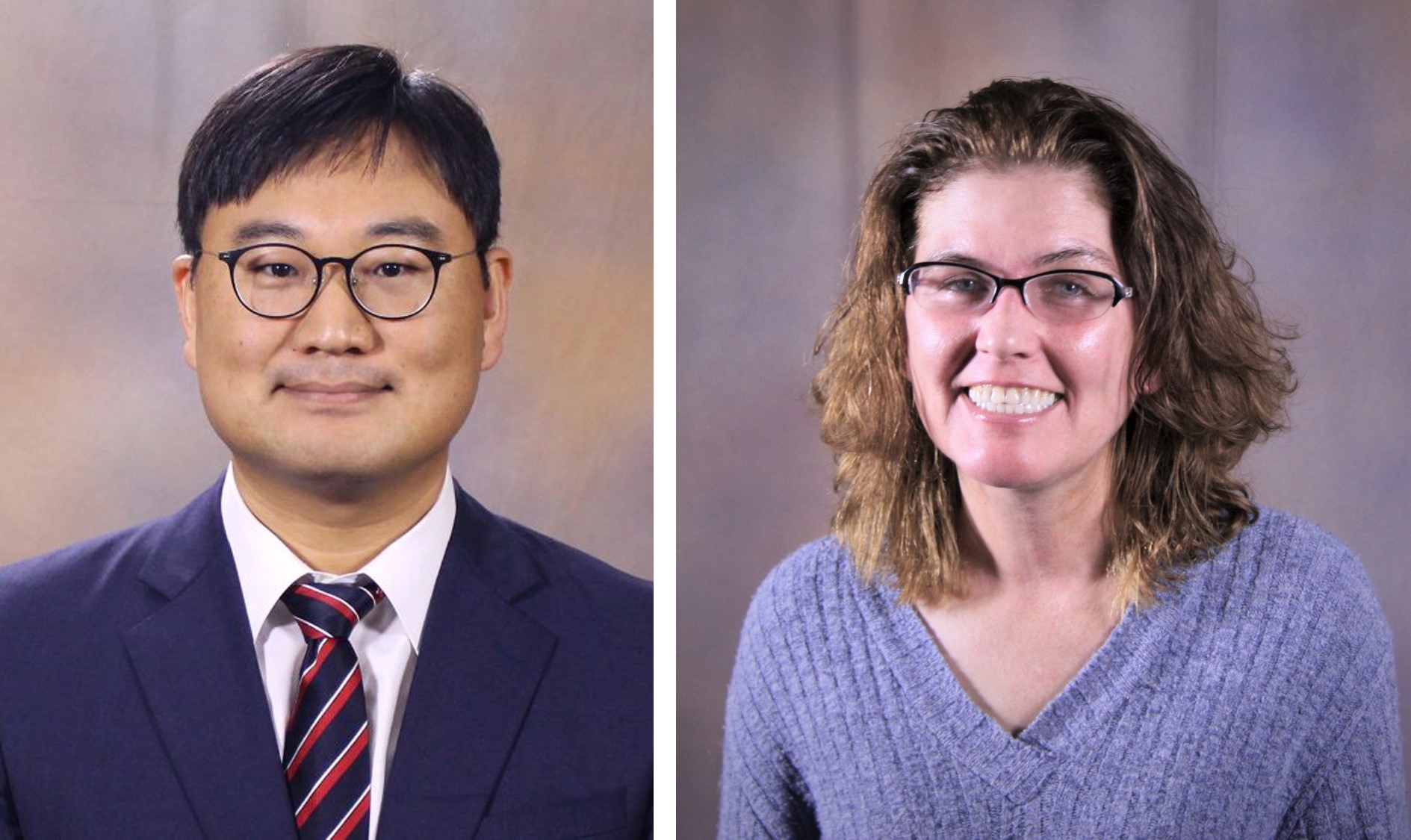 Recently, U.S. President Joe Biden signed a law that aims to address a rising number of anti-Asian attacks. To comment on the significance of this bill and elaborate on some of the perceptions Americans have about Asia, Myoung-Gi Chon, an assistant professor of public relations, and Carolyn FitzGerald, an associate professor of Chinese, answer some questions about the treatment of, and attitudes toward, Asians in America.

More about Dr. FitzGerald here.

More about Dr. Chon here. 

According to the BBC, Asian community leaders in both the US and the UK have warned against rising anti-Asian hate crimes during the coronavirus pandemic. President Joe Biden recently signed a law that aims to address a rising number of anti-Asian attacks. Why is this bill important?

Chon: The COVID-19 Hate Crimes Act is meaningful for Asian American and Pacific Islanders, or AAPI, because it helps them feel that this country is concerned about their safety. The bill brings psychological safety for AAPI. Similarly, I remember the positive effect of Auburn University's official statement in support of AAPI after the Atlanta spa shooting in which six Asian women were killed.

As an advisor for the Korean Student Association, or KSA, I have seen that many minority students feel safe on campus because of their belief that the university cares for them. The bill adds momentum to systematically solving racism and xenophobia against AAPI in this country. In fact, AAPI have lived with hate crimes for a long time, but hate crimes targeting AAPI spiked during the COVID-19 pandemic. According to a recent study, anti-Asian hate crimes surged roughly 145%, while overall hate crimes dropped 6% in 2020.

Given this background, the bill is essential for AAPI because it is effective in shaping people's perceptions and behaviors. Legislation helps people in majority groups perceive hate crimes against AAPI as serious and can lead them to take preventive action against potential hate crimes. More importantly, the bill contributes to addressing the root causes of systemic racism against AAPI because it includes quantitative analyses, strategic plans to develop a standardized system to report hate crimes, and cooperation with community-based organizations.

FitzGerald: President Biden's bill is important because Americans should not be divided by hate. We should embrace the diverse cultural underpinnings of American society and our common love of democracy, as well as our belief in the importance of human rights.

Companies like Warner Brothers and Disney have implemented statements and warnings in their older films that acknowledge the depictions of inappropriate stereotypes. How should American film and media companies be held responsible for their part in inappropriately portraying other cultures?

Chon: I believe that film and media companies should take responsibility for creating and diffusing inappropriate stereotypes, which can lead to potential racism and xenophobia about AAPI. The companies should understand how media influences the minds of people (i.e., media effect). Walter Lippmann (1922) tried to explain the role of media in creating stereotypes by cultivating people's perceptions. Generally, people rely on media to understand foreign countries and new cultures (i.e., second-hand worlds) if they do not have personal experience with them. Accordingly, it is clear that people's minds are influenced by television and movies.
For instance, children who are regularly exposed to Disney movies for long periods of time are more likely to perceive the world as Disney presented it (i.e., cultivation theory). Recently, Disney acknowledged that the two Siamese cats in the movie "Lady and the Tramp" were used to portray negative depictions of Asians. To cope with their past use of inappropriate stereotypes, film and media companies should approach racism and xenophobia toward AAPI from the perspective of Corporate Social Responsibility, or CSR. Media consumers in the current society expect companies to more actively participate in social issues. If the companies do not take responsibility for their part, they may face negative outcomes (e.g., boycotting). Thus, they ought to address racism and xenophobia related to AAPI strategically and participate in the problem-solving process.

FitzGerald: It is a good start for Warner Brothers and Disney to issue statements warning about depictions of inappropriate stereotypes in some of their older films. I was very glad to see that Chloe Zhao won an Oscar for Best Director along with many other awards for "Nomadland." Also, there are many other talented directors like Lulu Wang and Lee Isaac Chung who are creating films that tell compelling and realistic stories about the lives of Asian and Asian American people.

What considerations need to be made when casting or re-casting Asian actors in films?

Chon: I would like to see films cast more actors that are Asian and tell diverse stories for American audiences. Although recently minority-centered movies such as "Crazy Rich Asians" and "Black Panther" have drawn attention, Hollywood tends to rely on superficial stereotypes in terms of casting actors. Asian Americans still remain largely unseen in films. According to USC's Annenberg School of Communication and Journalism, Asian Americans represent only 1% of all leading roles in Hollywood, whereas the United States Census Bureau suggests that Asian Americans show about six percent (2019, 5.9%) of the population.
In addition, when considering that the number of Asian Americans will increase in the coming years (8.9% of the population by 2060), films need to cast more Asian American actors. According to the 2021 Hollywood Diversity Report, audiences showed up for diverse films in theaters and online streaming services. In particular, Korean movies have gotten the attention of Americans. For example, in 2021, Yuh-Jung Youn became the first Korean actor to win an Academy Award for "Minari," and the South Korean film "Parasite," was named as the Best Picture at the 2020 Oscars. Both movies are based on Korean culture, but also address common social problems that can apply to American society. Therefore, it would be attractive for film companies to consider casting more Asian actors and telling diverse stories from Asian countries.
FitzGerald: Historically, Hollywood cast white actors and actresses to play the roles of Asian people, which occurred even recently in "Ghost in a Shell" (2017). Hopefully, with so many talented young Asian directors and actors, this will continue to change. I was particularly impressed by Awkwafina's performance in "The Farewell."

Professor FitzGerald, what takes place in your classes to help educate students on Chinese and Asian cultures?

FitzGerald: In my language and culture classes, students learn about Chinese culture through reading stories, articles, novels, and poetry. In addition, we watch films, videos, and documentaries, have discussions in class, perform skits, and do pair work activities. Americans need to learn more about Asian cultures, languages and history, and more broadly about world cultures.

What do audiences need to do to ensure that film companies more accurately depict a variety of nationalities in their productions?

Chon: I'd like to encourage people to look around their neighborhood and see people's lives beyond the screen. It's not common to see Asian Americans in film or television dramas, but they are living in your city together. The most commonly spoken foreign language in Alabama is Vietnamese, and Korean is the most common non-Spanish foreign language in Georgia. In Auburn, which is located between the Hyundai (Montgomery) and Kia automobile factories (West Point, Georgia), the Korean population has increased.

I highly recommended experiencing Asian cultures in person because they cannot be represented 100% exactly on screen. It would be a great experience to enjoy Korean food by visiting Korean restaurants. Moreover, two organizations Korea Corner  and the Korea Center- King Sejong Korean Language Institute offer great programs to learn about Korean culture and language on and off campus (e.g., free language exchange program and K-Pop festival). The organizations aim to bridge different communities in Alabama. Please dive into enjoying Korean and other Asian cultures and see how well marginalized communities are represented on the big screen.

FitzGerald: Audiences should be critical of films like "Ghost in a Shell," and Hollywood needs to cast more Asian actors and actresses. As educators, we should also reflect on why there has often been a lack of understanding about Asian culture. In the future, I hope students will have more opportunities to learn about Asian languages and cultures, starting with K-12 education.



Tags: Expert Answers Communication and Journalism World Languages Literatures and Cultures Diversity, Equity, and Inclusion
Related Articles
---