CLA students travel to Alabama State House for Montgomery Career Trek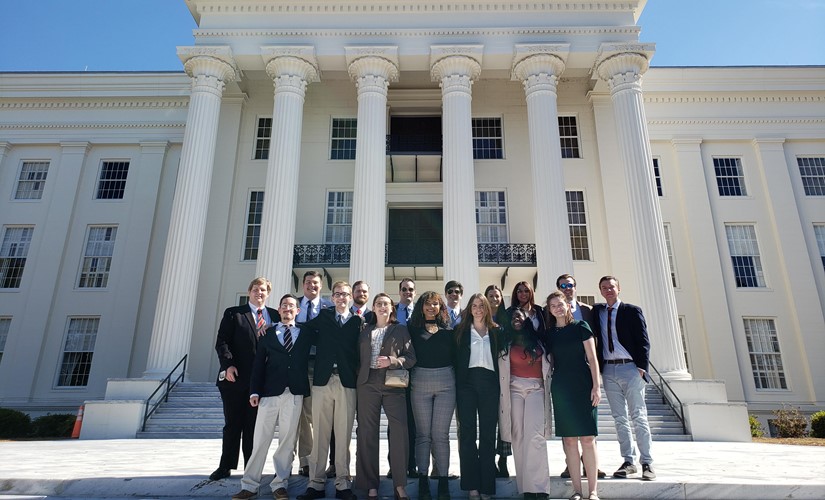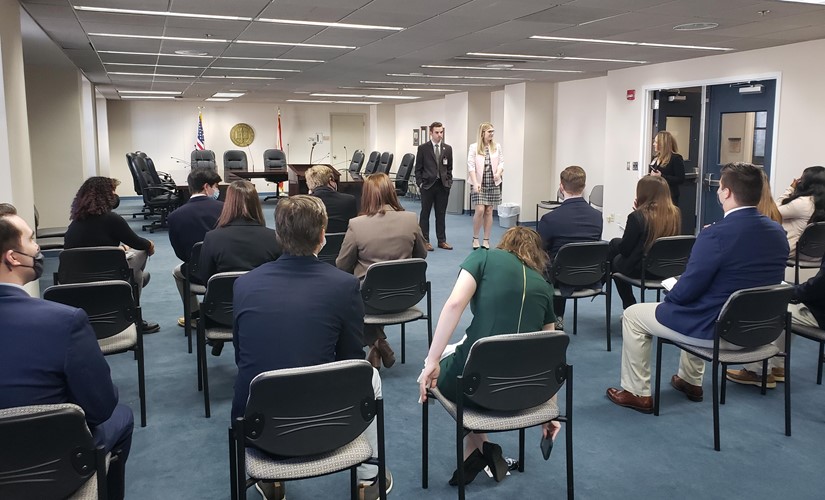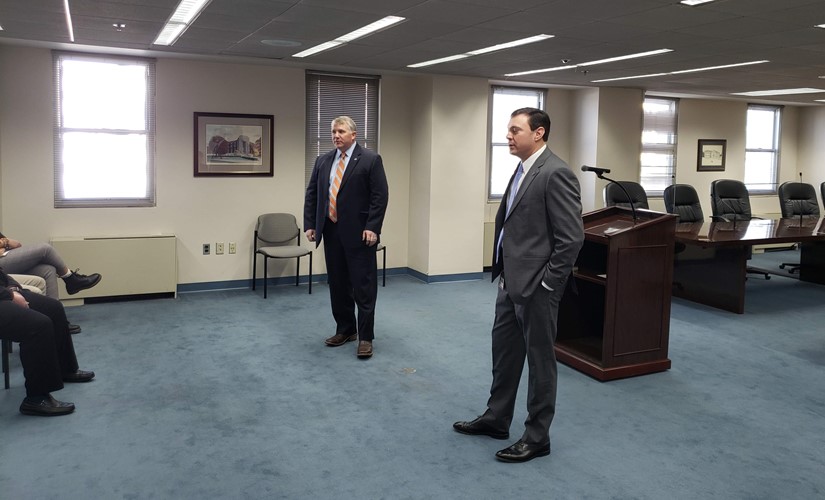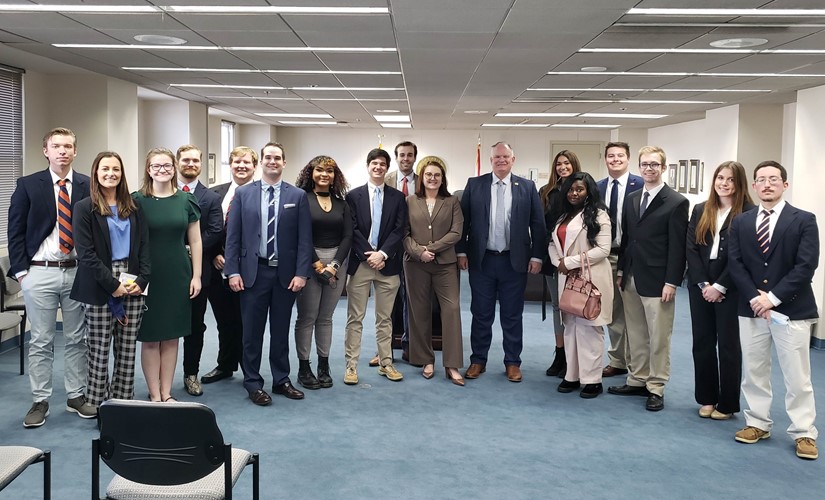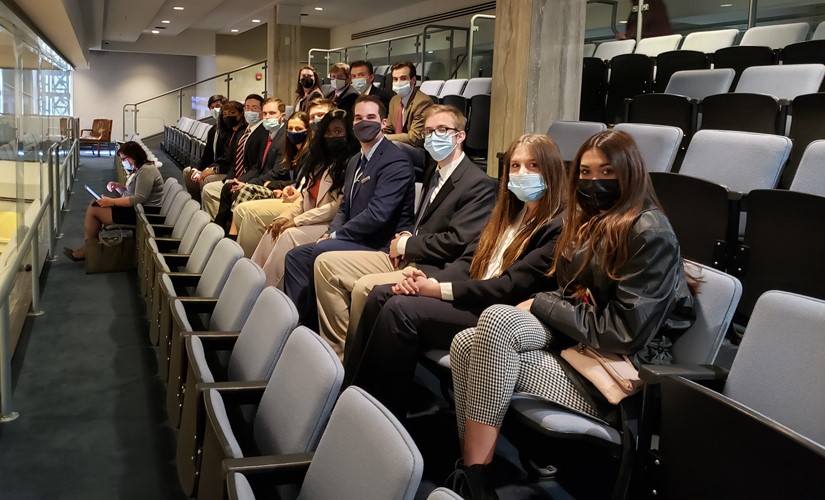 }
Students in the College of Liberal Arts were offered an inside look at the Alabama State House and legislative process this February during the Montgomery Career Trek.
Career treks, led by the Career Services office, allow students to travel to nearby cities and connect with alumni, employers and lawmakers in professional development opportunities. In Montgomery, students traveled to the Alabama State House.
Students began the day with a presentation from two legislative interns, who discussed their daily routines and how they landed internships at the State House. Rep. Joe Lovvorn and Rep. Chris Blackshear also met with students and shared how they work to represent Alabama districts. Afterward, students got a private tour of the House floor by Rep. Lovvorn.
In the afternoon, students met with Sen. Tom Whatley, who discussed his bill to improve educational opportunities for military families and answered questions about state government. The students ended the day by viewing the Senate session from the gallery.
Political science junior Anna Webb, who is enrolled in the accelerated Bachelor of Arts and Master of Public Administration program, attended the Montgomery Career Trek because it's in line with her own political aspirations.
"I would love to work with the Alabama State Legislature to pass policies regarding human trafficking and related policy areas," Webb said. "I was hoping this opportunity would give me a better understanding of the Alabama policy-making process. I not only gained a better understanding of the process but also made connections with members of the Alabama State Legislature."
This semester, Webb helped establish the Student Model Legislature at Auburn, which is a mock government legislature that meets in committees, drafts bills and debates issues in a mock General Assembly. She said seeing the formal processes of the legislative session interested her the most.
"This was an amazing opportunity for me and the organization. My experience was all around wonderful," Webb said. "The legislators were willing to answer our questions and connect with us for further communication and this experience benefited my career aspirations because I gained a better understanding of what I would have to do to get a bill passed in Alabama. The leaders of the trip were kind, helpful, and invested in making the experience as educational and beneficial for the students as possible."
Webb said she also made connections with other students in her major and recommends the experience to anyone interested in pursuing a career in law or government.
The next Career Services event is the Communication and Journalism Industry Day on March 22 in the Melton Student Center, which will host companies from Birmingham. On March 31, Career Services will host a virtual trek with employers from Nashville.
"The treks are a unique opportunity because our students get to engage with employees in their chosen career fields," said Daniel Robinson, career services specialist in the College of Liberal Arts. "When you apply for a job, you have a broad understanding of the position and the duties. However, you don't truly know what you will be doing until you get there. These career treks grant them the freedom to figure out if they can see themselves in that role."
Students who would like to participate in CMJN Industry Day or the Nashville virtual career trek can register via Handshake.
Related Articles
---