News

|

Articles

|

Auburn professors talk about importance of mental health in wake of Osaka's French Open withdrawal
Auburn professors talk about importance of mental health in wake of Osaka's French Open withdrawal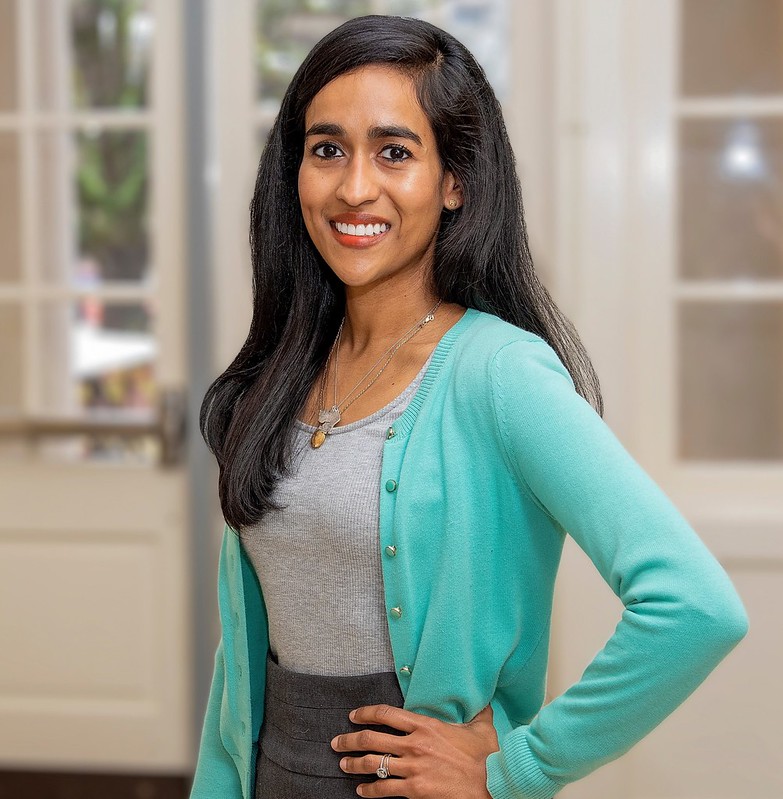 With Naomi Osaka's recent withdrawal from the French Open to focus on her mental health, the topic has moved to the forefront of public discussion. The 23-year-old's bold stand has served as a reminder of the importance of maintaining one's mental health in addition to one's physical health as a key to a balanced life.
Associate Clinical Professor Nadia Bhuiyan, clinic director for the Auburn University Psychological Services Center, and Auburn Professor Stephen Erath, director of graduate programs for the Department of Human Development and Family Science, offer their insights about the important topic and discuss how mental well-being is a crucial component for Auburn students as they pursue their academic endeavors.

How important is it for Auburn students to consider their mental well-being as part of regular self-care?
Bhuiyan: Mental wellness relates to our ability to participate meaningfully in our daily activities. It impacts our experiences, including how we think, feel and behave. Our mental wellness also affects our ability to take care of ourselves, manage stress and engage with others. There are a variety of approaches to self-care, and what is prioritized will be different for each person and may vary over time. It's important for mental wellness and psychological health to be considered just as much as the other approaches to self-care, such as social support, physical health and exercise and spiritual support.
Erath: Mental health refers to feeling well and thinking clearly. This is obviously important, but the benefits extend beyond feelings and thoughts. Mental health affects our academic and occupational performance, social interactions and relationships and physical health. It is connected to all our behaviors and experiences. Without attention or intervention, mental health problems (e.g., anxiety, depression, substance abuse) can interfere with other areas of life which, in turn, can exacerbate mental health problems in a vicious cycle. In other words, treat your mental health like the rest of your life depends on it.
What are some suggestions you have for people to maintain a healthy balance in their lives?
Bhuiyan: Finding and maintaining a balanced life is a work in progress, so I recommend that people, as much as possible, give themselves grace when they start to feel that they aren't able to balance each aspect of their lives. It is so hard to strike a balance among our daily tasks and interests sometimes, and I think we need to acknowledge that doing all we can do is enough. 
There are a variety of strategies that people can use to support wellness and strive for a healthy, balanced life. I want to summarize a few suggestions offered by the American Psychological Association, or APA, and Substance Abuse and Mental Health Services Administration, or SAMSHA, just to name a few resources. Keeping track of our goals and activities in a journal, calendar or schedule is one approach. It's essential to keep all of our important areas in mind, however, and not just work, classes and daily chores. It's just as important to schedule and prioritize self-care and stress management activities that are enjoyable and fulfilling. Self-care could look different each week, whether it involves starting a new project, cooking up a new recipe, going to therapy, joining a group fitness class at the rec, meeting with friends and family, etc.
Structuring how we spend our time is another strategy that several resources suggest. It can be helpful to set aside time each week for the different areas that are important to us. This may look different week to week. If there is one week where more time is spent on certain priorities that are more pressing, like assignments, studying or work, then healthy balance may involve allocating time to other important areas in an upcoming week. Additionally, it is essential to also set boundaries on when we close on the work or school day and transition to time to ourselves in order to prioritize balance. When we feel that our to-do list is getting to be overwhelming, it may be time to re-assess goals, reach out to important others for support and take a step back to prioritize one's well-being.
Erath: There are numerous approaches to mental health. Many people benefit from social interaction, hobbies, helping others, exercise, meditation, nutrition and sleep. A combination of healthy activities is more likely to maintain or enhance mental health than a single activity. But different approaches work for different people; what works for you will not necessarily work for someone else. If you are unable to find an approach through which you feel well or fulfilled, that is a good reason to seek help with your mental health.  
The COVID-19 pandemic certainly created more isolation for many people, including the 17-25 age group. Now that things are returning to normalcy, what are some important aspects to keep in mind as the social scene resets and people are interacting in person again?
Bhuiyan: As we transition back to a new normal, I encourage people to engage in self-reflection and assess how they're doing. People may have mixed feelings as we return to normal, ranging from excitement and relief to concern, so it's critical that we monitor these feelings and consider how they could impact how we think about and manage different situations. Transitions and times of change can be stressful, even when we are excited and looking forward to that transition, so it is essential for us to prioritize time for self-care and maintaining wellness.
SAMSHA, APA, and the Centers for Disease Control, or CDC, among other health-focused resources, list several strategies to help manage stress and support our overall mental and physical health, including sticking to a schedule, taking exercise and movement breaks, eating well, spending time with loved ones, getting enough sleep, setting goals and acknowledging our daily accomplishments.
Erath: Now is a good time to reconnect with people, and social interaction can promote mental health and protect against mental distress. As we reconnect, it is important to keep in mind that we can be part of the solution to mental health difficulties. We can reach out and include people who are isolated or mistreated. We can treat others with acceptance and kindness, even—or especially—if mental health difficulties lead to challenging behaviors. Kindness can improve the mental health of the giver and the receiver.   
In the past, there often was a negative connotation associated with seeking help with mental health issues. With Osaka and other public figures bringing the topic to light, do you think that will help young adults feel more comfortable about seeking help when they need it?
Bhuiyan: It is incredibly brave when people, such as public figures like Naomi Osaka, shed light on their personal experiences with anxiety and depression. It can be so difficult for anyone, including young adults on our campus, to talk about their mental well-being and efforts to take care of themselves in a balanced way. One reason for this difficulty is that, unfortunately, there is a history of stigma associated with prioritizing mental health. It is important that we remind ourselves that mental wellness is just as important as physical wellness and to maintain both requires time, self-care and self-advocacy.
I appreciate Naomi Osaka normalizing and advocating for people to pay attention to and prioritize their mental health. My hope is that, the more we as a society talk about the importance of mental wellness, the more likely others will feel encouraged to bring up their own mental health concerns and seek the help they deserve.
Erath: In the past, we understood less about the causes and treatment of mental health difficulties. Now, we know better. Stemming from many genes, experiences and behaviors, our mental health is not completely controllable, and one person's experience is not necessarily comparable to the next. The good news is that strong scientific studies, such as randomized controlled trials with large samples and valid measures, have shown that interventions can improve mental health. And, although further progress is essential, effective interventions are more accessible now than in the past. Despite these developments, stigma may persist.
So, it is helpful when Naomi Osaka and other public figures share information about mental health and treatment. But fame is not necessary to make a positive difference. Anyone can help by becoming more informed and open about mental health, accepting differences in people and mental health and encouraging professional help when individuals experience mental health difficulties.
What resources are available to Auburn students, both on campus and online, that will help them maintain positive mental health?
Bhuiyan: There are numerous wellness resources available to Auburn students. Counseling and therapy services are available for Auburn University students—current undergraduates and graduate students—at Auburn University Student Counseling and Psychological Services, or AUSCPS. Students can visit their website, or call SCPS at 334-844-5123 for more information.
Another great resource that includes mental wellness support is Auburn University's Health Promotion & Wellness Services. They have a variety of programs and resources that can be reviewed at their website.
I want to also mention services available to Auburn employees and members of the community. Auburn employees are encouraged to explore the Employee Assistance Program, or EAP, which offers confidential assessment, counseling and referral services for regular employees and their eligible dependents. They can visit the website, or call Auburn's EAP at 1-800-925-5EAP (5327).
The Auburn University Psychological Services Center, or AUPSC, serves both the campus and the community. The AUPSC currently offers therapy and assessment services, in person and via telehealth. For more information, please contact the AUPSC at aupsc@auburn.edu or call AUPSC at 334-844-4889. Please visit our website for more information.
Erath: A Sound Mind is a campus-wide initiative encompassing all programs, services and trainings promoting mental wellness. It provides students easy access to choose resources based on their individual needs. Other mental health services on campus include the Marriage and Family Therapy Center. The National Suicide Prevention Lifeline, 1-800-273-8255, can be a vital resource for anyone experiencing emotional distress or suicidal crisis, as well as anyone who wants to support someone in distress. It is free, confidential and available 24/7. Students also can text HOME to 741741 to receive crisis counseling through the Crisis Text Line.
In addition to mental health services, students can enhance mental health through enjoyable and constructive activities. Student Affairs offers a variety of activities and support resources, including more than 550 organizations for students.
Tags: Community and Outreach Research Psychological Sciences
Related Articles
---