Franco-Watkins named dean of Kentucky's College of Arts and Sciences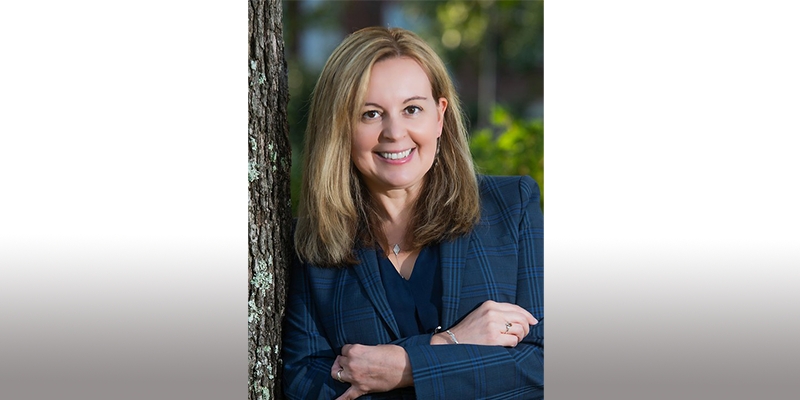 Ana Franco-Watkins, professor and interim dean of Auburn's College of Liberal Arts, has been named dean of the College of Arts and Sciences at the University of Kentucky, effective July 1. 
As interim dean since July 2021, Franco-Watkins has focused on leading the college during an important time of transition and has worked to strengthen its vision by promoting its academic, research and outreach programs. Collaborating with faculty, staff and students, Franco-Watkins successfully led several strategic initiatives to advance the college's academic, philanthropic and student experiences efforts, including revising its student services, expanding inclusive excellence and stewarding the college's $68 million budget. 
"I will always treasure this unique opportunity to serve as interim dean of the College of Liberal Arts," said Franco-Watkins. "I am honored to represent so many talented students, faculty and staff and engage with alumni and friends of the college. Moreover, I am immensely grateful for the support I have received during my career and time at Auburn University. The Auburn Family and community will always hold a special place in my heart."
A decision scientist and noted scholar in psychology, Franco-Watkins led various initiatives and strategic planning efforts at the college and university levels before serving as interim dean.
"I am deeply grateful for all that Dr. Franco-Watkins has done to strengthen liberal arts education, research and outreach across our campus," Interim Provost Vini Nathan said. "The passionate leadership Ana has brought to the college for more than 15 years, combined with her service to the university and willingness to be a mentor to countless individuals within our campus community, is truly remarkable," said Nathan. "We wish her much success at the University of Kentucky."
Franco-Watkins joined Auburn in 2006 after completing a postdoctoral research fellowship at the University of California, San Diego. While serving as an associate professor, Franco-Watkins oversaw the department's graduate and undergraduate programs before being promoted to full professor in 2017. She assumed the role of department chair the same year and began leading numerous initiatives designed to strengthen the university's culture of faculty excellence, inclusion and diversity.
In addition to her roles as interim dean and chair, Franco-Watkins served as a faculty affiliate for the Auburn Future Faculty Initiative and co-led a campus-wide development series for departmental leaders. Among her many campus initiatives, Franco-Watkins served on the Collaborative on Academic Careers in Higher Education, or COACHE, workgroup, the Board of Trustees Institutional Advancement Committee and chaired the Women in Science and Engineering, or WISE, steering committee. In addition, from 2020 to 2021, Franco-Watkins was a member of the prestigious Higher Education Resources Service, or HERS, Leadership Institute.
Immediately following her transition, the College of Liberal Arts will welcome Jason Hicks as its new dean beginning July 1.
Related Articles
---