Auburn alumna appointed to Supreme Court clerkship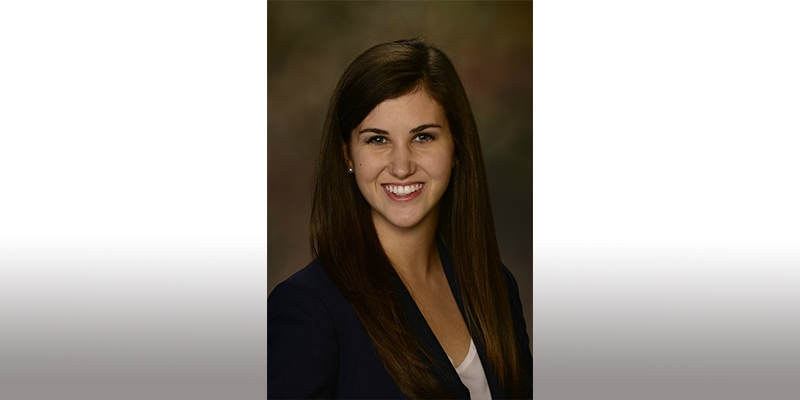 Former Miss Auburn Caroline Stephens Milner has earned yet another crowning achievement—recently being appointed to a clerkship on the nation's highest court.
Milner recently accepted a clerkship with Justice Clarence Thomas on the U.S. Supreme Court, a position that will start in 2023. Currently, she works as a litigation associate at Kirkland & Ellis LLP in Washington, D.C., and prior to that served as a law clerk to Judge William H. Pryor on the United States Court of Appeals for the Eleventh Circuit.
"I am most excited about having the opportunity to learn from Justice Thomas and to play a small role in helping him do his job," Milner said. "Justice Thomas' opinions have had a profound impact in our time and will continue to influence generations to come. I am honored and grateful to have the opportunity to work for Justice Thomas."
Milner, who graduated from Auburn in 2015 with degrees in political science and psychology and a minor in human sciences, earned her law degree from the University of Alabama. Most recently, she worked as a law clerk for Judge Neomi Rao on the United States Court of Appeals for the District of Columbia Circuit. During her time on the Plains, Milner was a member of the Honors College, which she credits with providing her invaluable learning opportunities. Tiffany A. Sippial, director of the Honors College, said Milner always was a standout leader.
"The Honors College remains so proud of Caroline's outstanding accomplishments," Sippial said. "It is no surprise that she has gone on to reach such momentous heights in her career. Milner continues to exemplify the spirit of excellence that distinguishes our graduates."
Auburn has always been a special place for Milner, as 18 members of her family have attended the university. Between her mother, sisters, grandparents, aunts, uncles and cousins, Milner is surrounded by the Auburn Family even when she is away from the Plains.
"I knew Auburn was home and where I needed to be," Milner said. "It was the best decision. Auburn gave me so many opportunities to grow as a student and as a person. Even though many of my family members went there, I learned that everyone has the chance to make his or her own path at Auburn."
Milner was elected Miss Auburn in 2014. Her campaign, "Spark a Change with Stephens," aimed to emphasize random acts of kindness and encourage others to abide by her chosen line of the Auburn Creed, which was "doing justly, loving mercy and walking humbly." Milner's Auburn years proved instrumental in shaping her path and leading her to where she is today. In her classes, Milner's professors taught her how to think for herself, encouraging her to be intellectually curious and never stop learning. One of her favorite courses—Steve Brown's constitutional law class—pushed Milner to analyze both sides of arguments and coincidentally first exposed her to Justice Thomas' opinions, sparking her interest in his jurisprudence.
Milner served as president of her sorority and was also a War Eagle Girl for Auburn. During her time as a member of the War Eagle Girls and Plainsmen, or WEGP, she acted as vice president of Alumni Relations. Milner also was elected as the Student Government Association's senator-at-large for two terms. Additionally, she was a student recruiter, showing her love for Auburn by engaging with prospective students.
As she now reflects on her time at Auburn and looks forward to her next lofty opportunity, Milner said she knows she'll always have the Auburn Family to rely on and encourage her along the way.
"The impact that Auburn connections have had on my life cannot be overstated," Milner said. "The friends I made at Auburn have been there with me through the best and worst of times. There are many things I am grateful for about my time at Auburn, but the friendships I made top the list."
Related Articles
---