Andy, directed by Jamy Wheless '87, showing at Sidewalk Film Festival in Birmingham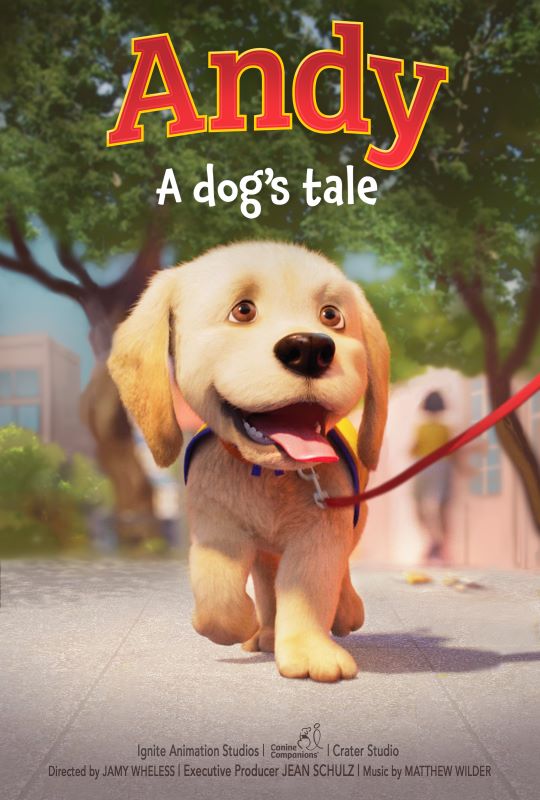 An animated short film directed by Auburn alumnus and IGNITE Animation Studios founder Jamy Wheless will be shown this weekend at the Sidewalk Film Festival in Birmingham.
"Andy: A Dog's Tale" is an uplifting story of how one puppy overcomes a series of obstacles to find his purpose in life. The eight-minute short film is part of the Sunday, August 28, animated shorts program from 10:30 a.m. to 12:31 p.m.
Jamy Wheless graduated from Auburn with a bachelor's degree in illustration in 1987. While working at Industrial Light & Magic (ILM), Wheless was responsible for the character development and performances of Yoda for the "Star Wars" prequels, as well as Davy Jones for the "Pirates of the Caribbean" films, among many others. Wheless later became one of the co-founders of Lightstream Animation Studios and currently runs IGNITE Animation Studios. 
In 2018, Wheless began sharing his passion and talent for animation by teaching character animation in the Department of Art & Art History. He has since taught 3D animation courses, started the Auburn Animation Advisory Council and led the development of the animation program.
For more information about animation at Auburn, visit here.
Tags: Art and Art History
Related Articles
---