News

|

Articles

|

Alumni Spotlight: Amanda Creel, '03, Chief Executive Officer at the Birmingham Association of REALTORS and the Greater Alabama MLS, Inc.
Alumni Spotlight: Amanda Creel, '03, Chief Executive Officer at the Birmingham Association of REALTORS and the Greater Alabama MLS, Inc.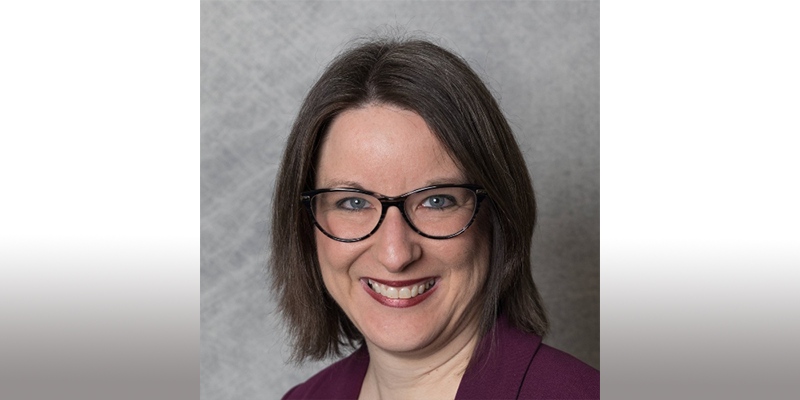 Amanda Creel grew up in Mobile, Alabama, certain she would pursue journalism and write for a newspaper. Her time in the School of Communication and Journalism led her to fulfilling experiences working at local newspapers until she decided to make the switch to real estate. Creel is currently the CEO of the Birmingham Association of Realtors and the Greater Alabama Multiple Listing Service.

Did you always know that you wanted to attend Auburn University?
Absolutely not. My family is an Ole Miss family. In fact, my dad is a preacher, and he preached for four years that I was out of fellowship with God because I went to the wrong school. Luckily, he got over it when I graduated, but I'll never forget he would use that sermon illustration every time I was with him.

How did you ultimately decide to go to Auburn, then?
What convinced me to go to Auburn was that back then, the College of Liberal Arts had a Journalism Excellence Program embedded in high schools. They had scholarship programs, and it was a way for us to learn more about journalism. There was a professor who visited high schools and worked with us. So, it was him and the program that made me look specifically at Auburn because I didn't know where I wanted to go to school, but I knew I wanted to study journalism.

What sealed the deal was when I was trying to decide between Arizona State and Auburn, Auburn called me the day after I graduated and offered me a better scholarship. That scholarship showed me the journalism school believed in me, and it convinced me I was destined for the plains.

It was the best decision ever. The School of Journalism was small, so we were a close-knit group of people. We learned a lot from each other, and we were given a lot of opportunities.

Were there any professors or organizations you were involved in that still have an effect on you today?
I think the biggest thing that impacted me was the internship requirement for journalism majors which motivated me to intern every summer. The first summer I didn't do it for credit, I did it hoping to get a better internship later on. I interned at a daily newspaper in Andalusia, Alabama; Greenwood, Mississippi; and then in Columbus, Georgia. By my senior year, I had received so much real-world experience and feedback from those internships.

During my first internship, the editor I worked for was a little hard on me. But I know because of that, I am better at everything I do today. He wasn't just making me a better writer, he was making me better at talking to people, better at researching, better at using every experience as a learning experience, and all those things still bode very well for me in the job that I do today.

Do you have advice for students looking to go into journalism?
I would say that no matter what you're going to do, give it your all. Be hungry, show them that you work really hard, and do your research. When you go to an interview, walk-in super prepared. Also, find something that you love doing. I work a lot of long days, but I love what I do and so I don't mind those longer days. In fact, I am proud of those days because it means I got something done that impacts the members and subscribers I serve.

When you graduate, be prepared to find something that you love to do and take it seriously.

As a student, you are going to have an awesome time. If you are just starting that journey, take advantage of everything available to you. It is so fun to be in college and I have so many great memories with my friends. But some of the most impactful moments are the ones I did not know were going to make a difference. Like the internships where I got yelled at because I only did three stories in a day, and I should have done five. That boss has been more influential in my life than anyone else. I can now do more today than I ever knew I was capable of, so believe in yourself and let those people pour into you. Don't take people that are hard on you as being difficult. People that are hard on you believe in you and see your potential.


Related Articles
---