Aviation

|

Certificate in Aviation Hospitality Management
The Certificate in Aviation Hospitality Management is a joint program administered by the School of Aviation in the College of Liberal Arts in collaboration with the Department of Nutrition, Dietetics and Hospitality Management in the College of Human Sciences.
---
Why should I pursue a Certificate in Aviation Hospitality Management?
The Certificate in Aviation Hospitality Management combines a strategic mindset with values of excellence. You'll learn how to best serve travelers and corporations in a trillion-dollar industry that employs millions every year. Our program will equip you with the tools you need to be a successful and trusted provider of quality service from the ground to 40,000 feet in the sky.
Great customer service is the key to success.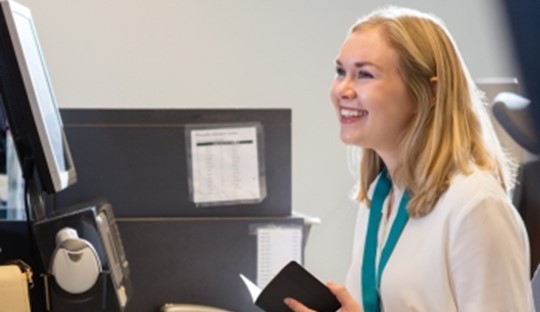 Set yourself apart. Gain a depth of knowledge and a more strategic perspective of the air transportation and hospitality industries, which will enable you to become an effective company representative and a top choice to fill supervisory and management positions.
Join a rapidly growing industry. The U.S. Bureau of Labor Statistics projects a 30% growth in flight attendants, a 13% growth in commercial pilots and an 8 to 15% increase in other aviation industry customer service jobs over the next 10 years.
Drive the bottom line. Studies of customer service prove that it costs 5 to 25 times more to attract new customers than retain current ones and that a 5% retention of customers can increase profits more than 25% (Harvard Business Review).
Where can I use the knowledge I gain with this certificate?
The opportunities for the delivery of quality hospitality in the aviation industry are vast.
Scheduled, on-demand and business air transportation
In-flight cabin service
Passenger and cargo reservations and sales
Flight check-in and boarding
Customer loyalty programs
Airport management
Major airport services development and tenant relations
General aviation Fixed-base Operator (FBO) and flight line services
Aircraft sales engineering
Maintenance, repair and overhaul services
How do I complete the certificate?
The program is open to all regularly admitted undergraduate students at Auburn University beginning Fall 2022, regardless of major. Students must complete 15 credit hours of study through courses from the Aviation (College of Liberal Arts) and Hospitality Management (College of Human Sciences) degree programs:
AVMG 1010 Introduction to Aviation*
AVMG 3140 Air Transport Industry Development
AVMG 4060 Commercial Aviation Safety*
HOSP 1010  Introduction to Hospitality Management*
HOSP 3700  Principles of Service Management*
HOSP 4570  Global Hospitality Management
*Required Courses
Note: Non-Aviation and Non-Hospitality Management degree students may choose between AVMG 3140 and HOSP 4570.
Aviation and Hospitality Management majors may use 6 credit hours from their respective degree core courses.
Who do I contact for more information or to enroll in the certificate program?
Aviation Undergraduate Program Officer: David Tidwell, School of Aviation, 334-844-4510 or dlt0028@auburn.edu
Contact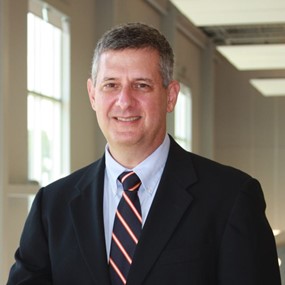 David Tidwell
Lecturer
Undergraduate Program Officer
dlt0028@auburn.edu