Art

|

Nuestro Camino | J. Leigh Garcia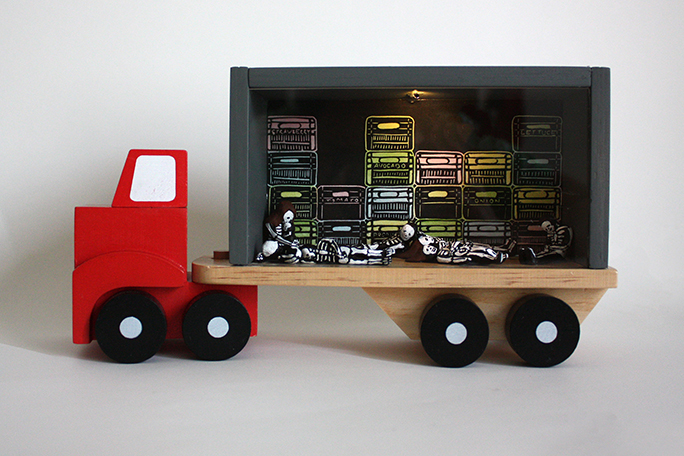 Solo exhibition featuring printmaking and sculpture by J. Leigh Garcia.
January 25 – February 19, 2021
As a biracial Latina, a seventh-generation Texan of European descent on her mother's side and granddaughter of Mexican immigrants on her father's side, J. Leigh Garcia has followed the roots of her own ancestry to shape her artistic practice. Major events in Texas history such as the Mexican-American War, Battle of the Alamo, Treaty of Guadalupe Hidalgo, and Bracero Program have created a complex relationship between her two cultures: Texans and Mexicans. The residual racial discord that has resulted from these historical moments is both the context and focus of her work. Through printmaking, papermaking, and installation art, Garcia encourages awareness of our current immigration and foreign affairs policies through the lens of her biracial cultural identity.
Online Lecture: Wednesday, February 10, 2021 at 8:00 p.m. Central. Join at https://auburn.zoom.us/j/81832204921.
About the Artist
J. Leigh Garcia is an artist born and raised in Dallas, TX. Garcia received a Master of Fine Arts degree from the University of Wisconsin-Madison, Master of Arts degree from the University of Wisconsin-Madison, and Bachelor of Fine Arts degree in printmaking from The University of North Texas. Garcia is currently an Assistant Professor of Print Media and Photography at Kent State University in Kent, OH.
Virtual Exhibition
View a 3D model of the exhibition. This creative project was completed in collaboration with Auburn Online, a unit of the Biggio Center.