Art

|

Auspicious Behavior by Chakaia Booker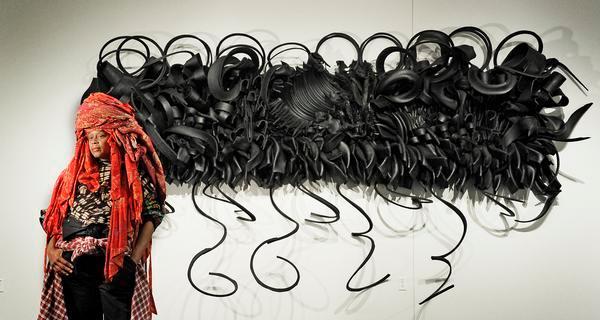 The Department of Art & Art History in the College of Liberal Arts at Auburn University is pleased to present the exhibition Auspicious Behavior with works by Chakaia Booker. The exhibition opens in Biggin Gallery on December 11, 2019 and runs through January 29, 2020. The artist will give a talk on January 29, 2020 @ 5  p.m. in 005 Biggin Hall. A public reception in the gallery will follow. These events are free and open to the public, and Biggin Gallery is wheelchair accessible.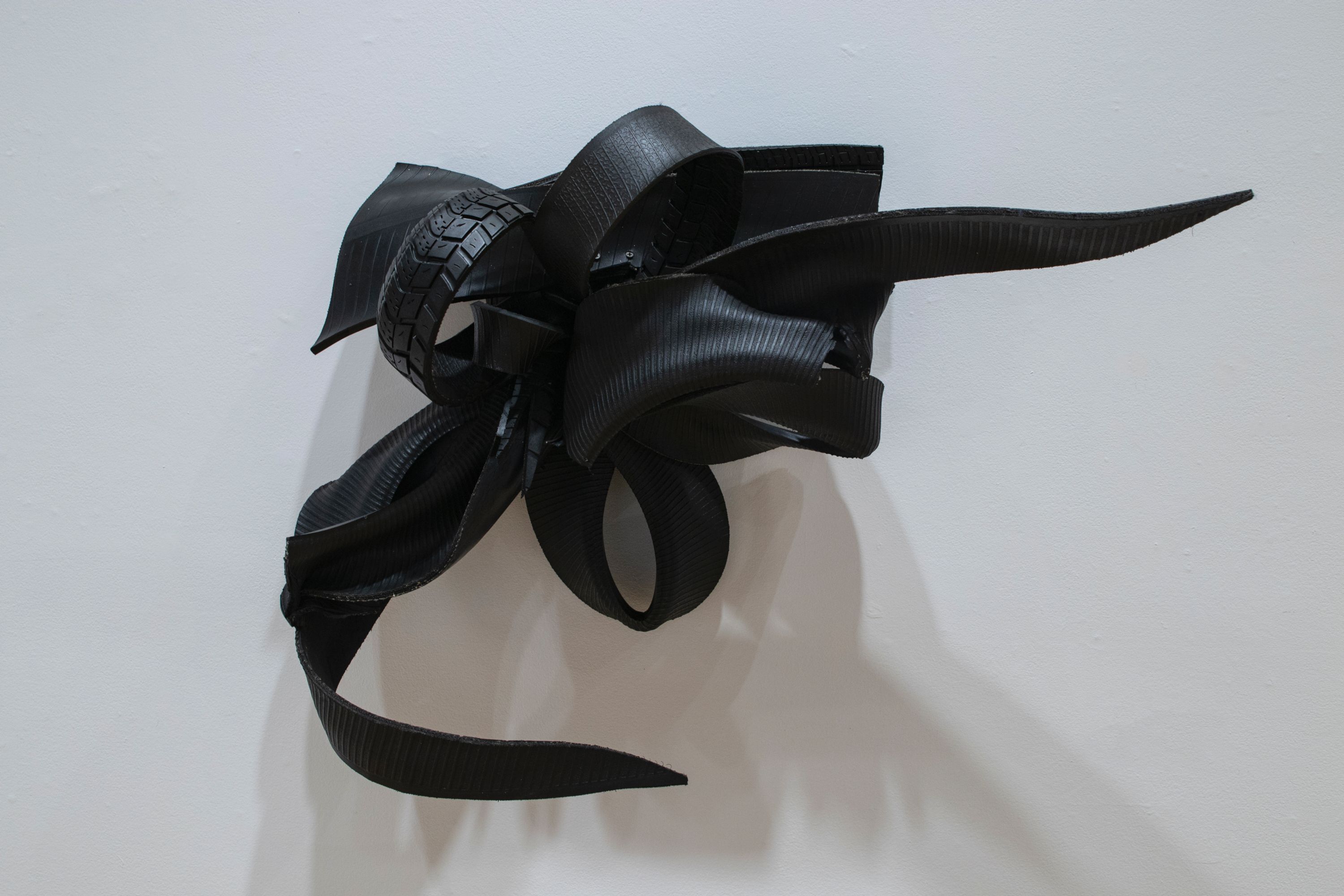 About the exhibition: 
Auspicious Behavior features 19 prints, 3 wall sculptures, and one free-standing sculpture. The Ewing Gallery worked with the EFA Robert Blackburn Printmaking Workshop to secure the loan of 16 prints. An additional three prints were produced in the University of Tennessee printshop by Booker, Blackburn Workshop master printer, Justin Sanz, and University of Tennessee printmaking students.
Booker has been making prints with the EFA Robert Blackburn Printmaking Workshop since 2009 and has been collaborating with master printer Justin Sanz since 2016. Her utilization of the printmaking process chine collé allows her to create unique prints comprised of collaged lithographs and ink drawings. Booker has developed her own method to create her prints; Taking full advantage of the various tools and materials available in the print studio, Booker cuts into woodblocks with drills, chisels and grinders and paints on paper with gouache, watercolor and film ink to create an array of lively marks: some sharp and rough, others organic, swirling and energetic. A departure from the characteristically dark color palette of her sculptural work, Booker layers thin, hand-painted and printed Asian papers, combining bright reds and yellows with muted earth tones and blues. Once composed, these papers are adhered together through the process of chine collé.
Booker began to integrate discarded construction materials into large, outdoor sculptures in the early 1990s. Tires resonate with her for their versatility and rich range of historical and cultural associations. Booker slices, twists, weaves, and rivets this medium into radically new forms and textures, which easily withstand outdoor environments.
More about the artist:
Chakaia Booker received a B.A. in Sociology from Rutgers University (1976) and a MFA from the City College of New York (1993). She was selected for the Whitney Biennial in 2000, awarded the Pollock-Krasner Grant in 2002 and received a Guggenheim Fellowship in 2005. Booker's work has been exhibited widely both nationally and internationally. Select solo exhibitions include: The National Museum of Women in the Arts; Milwaukee Art Museum; The Kemper Museum of Contemporary Art; Queens Museum of Art; Katonah Museum of Art and Storm King Arts Center. She has been included in group exhibitions at the Metropolitan Museum of Art, The Museum of Art and Design, Bronx Museum of the Arts, The Studio Museum in Harlem and the Corcoran Gallery of Art, among others. Her work is the collections of the following selected institutions: the Bronx Museum of Art; The Metropolitan Museum of Art; New Orleans Museum of Art; Newark Museum and The Snite Museum of Art. Booker lives in New York City and her studio is located in Allentown, Pennsylvania.