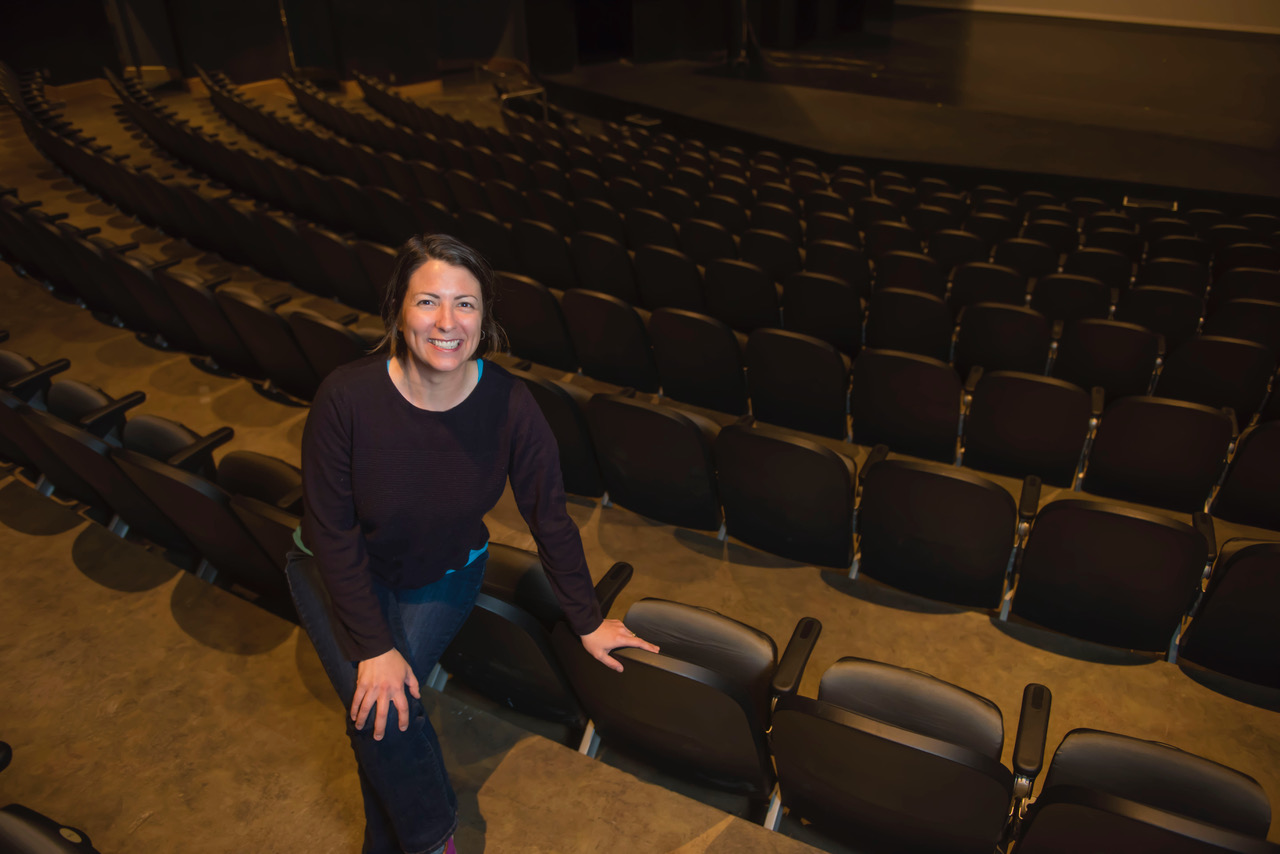 Profile
Prior to her arrival at Auburn University, Sarah Chandler was the Associate Director of Production and Operations for the Annenberg Center for the Performing Arts at the University of Pennsylvania in Philadelphia. With an MFA in Theatre Management from Virginia Tech and a BA in Sociology from Wesleyan College in Macon, GA, Chandler has worked professionally as a manager in the performing arts with a focus on ensemble companies that create innovative and collaborative work. At Auburn, Chandler has revamped the Management Track in the Department of Theatre to include classes such as Arts Management, Events Management for Theatre, The Business of Theatre: How to be a Freelance Artist, and Artists and Communities: Exploring Creative Placemaking. Chandler has also presented at two different national conferences for theatre makers, USITT and SETC, on topics like Appreciation Languages in the Work Place and Learning through Failure.
As a manager (production, events, operations, facilities, rentals, project — whatever category you might put in front of it), Chandler has created shows with Pig Iron Theatre Company in Philadelphia, PA; collaborated on public works events with the City of Philadelphia, the University of the Arts, and PECO; and presented new works like David Hare's Stuff Happens with The Public Theatre/New York Shakespeare Festival in New York City — to name a few of her adventures when she was first starting out. Striving to promote social change through every creative endeavor, whether working within city government and large institutions or engaging her community on an intimate level, Chandler is dedicated to collaboration, community, and compassion.
Chandler continues to work professionally as a freelance producer and manager. Recently, she has toured as Producing Stage Manager for Lashed But Not Leashed to The Guthrie Theater in Minneapolis and the Kimmel Center for the Performing Arts in Philadelphia. She was previously the Production and Facilities Manager for Chautauqua Theatre Company at the Chautauqua Institution in New York for several summers and, in March 2020, she was Production Stage Manager for the world premiere of Nikki Appino and Philip Glass's The White Lama at the Annenberg Center for the Performing Arts in Philadelphia. Her most recent professional work includes Production Stage Manager of The Garden, by Nichole Canuso Dance Company, in Västerås, Sweden, as part of the Swedish Biennial for Performing Arts 2022, and as Production Manager for CANNABIS!: A Viper Vaudeville, produced by HERE Arts Center and La MaMa Experimental Theatre Club in New York City.
Last Updated: July 28, 2022