History doctoral student selected for SEC's Emerging Scholars Program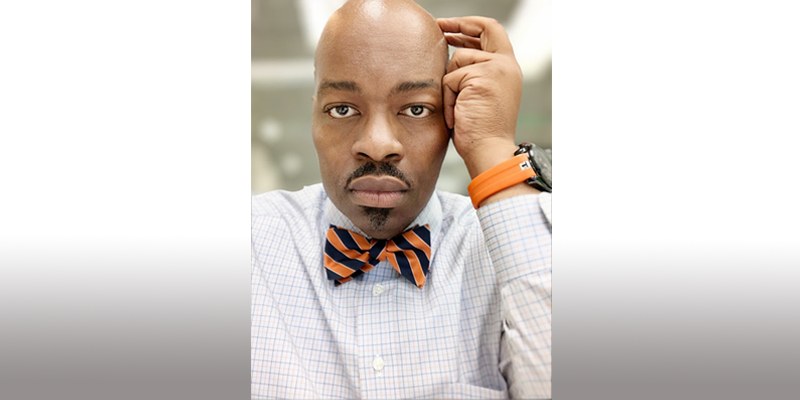 Will Dwayne Thomas, a history doctoral student in the College of Liberal Arts, joins the Southeastern Conference's (SEC) Emerging Scholars Program this month to gain insightful professional development and networking tools for building careers in higher education.
Thomas is one of three Auburn University doctoral students and one postdoctoral scholar selected for the program and will travel to the University of Missouri to participate in workshops that prepare participants for faculty roles.
The SEC Emerging Scholars Program was established in 2021 by conference institutions' provosts to help support current doctoral students and postdoctoral researchers from historically underrepresented groups who are considering becoming faculty members. In line with Auburn's efforts to increase learning opportunities for underrepresented students, the Office of Inclusion and Diversity, or OID, is Auburn's designated representative for the initiative and worked collaboratively with the Graduate School to select three doctoral students and one postdoctoral fellow to participate this year.
Taffye Benson Clayton, associate provost for Inclusion and Diversity, and veterinarian Dr. Bruce Smith—who serves with Clayton on the Presidential Task Force for Opportunity and Equity—will travel with the scholars to represent Auburn.
"I am honored to accompany these promising scholars as they continue to grow and develop their career prospects for post-graduation," said Taffye Benson Clayton, associate provost and vice president for inclusion and diversity. "We are excited to continue this conference-wide commitment to developing a talented and diverse future of the professoriate."
The University of Missouri will host emerging scholars and representatives from each SEC institution from Sept. 27-29 for a series of workshops and talks moderated by SEC administrators and faculty. These sessions will focus on topics including applying and interviewing, navigating bias, presenting yourself, navigating your early career as a faculty member and more.
"This collaboration among the SEC provosts will allow us to prepare the future generation of higher education leaders and cultivate a talented and diverse pipeline from our universities to the outside world," said Vini Nathan, interim provost and senior vice president for academic affairs. "I am thrilled to have partnered with my colleagues in the conference to help these talented students gain such invaluable career development experience."
After completing the program, students will be more prepared to navigate the initial stages of their tenure-track careers and will have the opportunity to share what they have learned with their classmates and peers.
Last year's inaugural experience was virtual, and eight Auburn students participated. Shaniqua Lanea Williams represented the College of Liberal Arts in 2021.
For more information on the SEC's academic collaborations and programs, visit thesecu.com. For more on Auburn's commitment, initiatives and progress toward building a diverse, equitable and inclusive campus, visit the Office of Inclusion and Diversity. OID can be contacted at diversity@auburn.edu.
Read more in the Auburn University Newsroom.
Tags: History
Related Articles
---