PODCAST: Teaching history, why hard topics are hardly discussed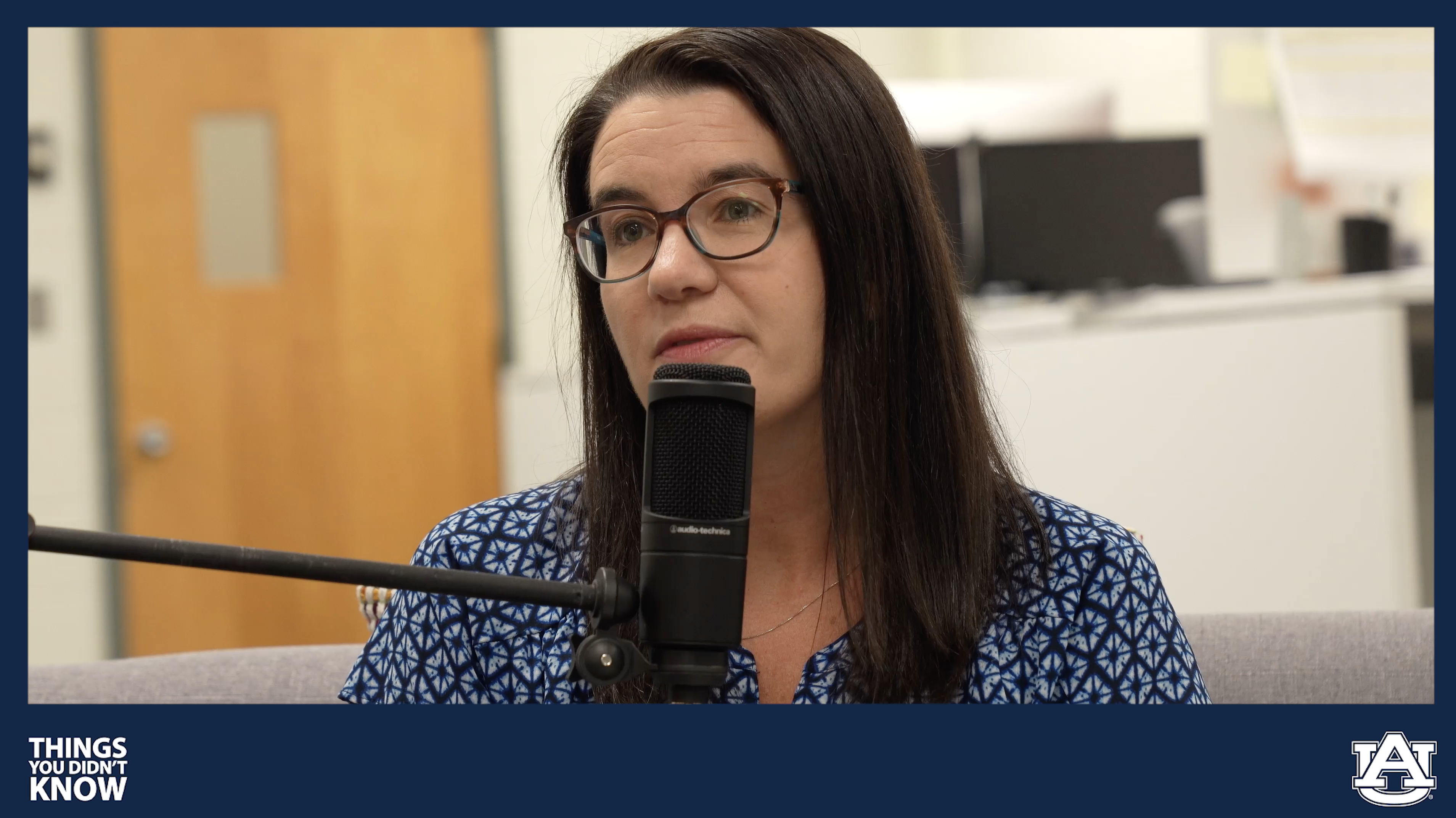 To understand 21st century America, Dr. Kelly Kennington would argue you must also understand 18th and 19th century America. Kennington is the Draughon Endowed Associate Professor in Southern History at Auburn University.
Her research on the antebellum period and slavery in America help provide an understanding of events and stories that sometimes go undiscussed in American classrooms.
Over the last few years, discussions about history curriculum have become increasingly common. Comments like "I never learned that in history class," are not unusual when discussing details of the history of slavery, Jim Crow and the Civil Rights Movement.
Dr. Kennington's research can help us better understand the antebellum south, slavery in Alabama, the Domestic Slave Trade and how it all relates to our experiences in 21st century America. Her discussion on this episode of the "Things You Didn't Know You Didn't Know" podcast uncovers how our past shapes the present and how we can all get a better understanding of the history of America and the South.
Related Articles
---