Student Spotlight: Connor Fogal, Philosophy and Economics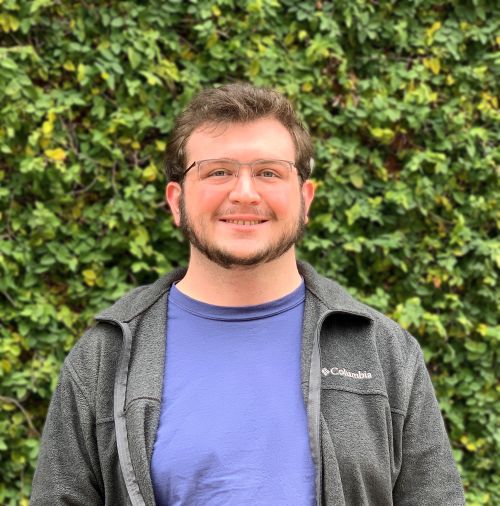 Connor Fogal is a sophomore majoring in quantitative economics and philosophy. He grew up thinking he'd pursue a music career. A bass trombone player, he attended Auburn High School and, like many of his classmates, decided to further his education at Auburn University. During his junior year of high school, Fogal discovered his love for economics. So how does an economics major end up studying philosophy too? Read how Fogal acquired his affinity for philosophy and why he values it not only for its classroom experiences but also expanding his view of the world.
How did you choose philosophy and economics as your majors?
I took an economics class in high school that was required for graduation, and I ended up loving it. And then, throughout my senior year, my dad who was in seminary school focused a lot on theology, philosophy, Christianity, and from that I got interested in philosophy. So I thought 'well, I'll major in that too.' My dad and I toured Auburn one day, and we met with one of my dad's friends, Roderick Long, who is a philosophy professor. He talked about the department, different classes they have, different things they do like lecture series and panel discussions, and I really enjoyed it.
Who is your favorite professor? Your favorite class?
Within economics, I'm taking a class with Dr. Liliana Stern, and I really enjoy it so far. Within philosophy, I really enjoyed Dr. Watkins. He's hilarious. There was also a lecturer, Dr. Phillips. She's at Georgia State now, but she taught the first class I took, a bioethics course, and I really liked it. Philosophy of Religion last semester with Dr. Jolley changed the way I viewed religion and viewed my faith. It was a really, really interesting course. So I don't know if I have one favorite professor or class.
You've studied philosophy for a couple of years now. Have you discovered anything unique about Auburn's program? 
Philosophy at Auburn is a very small program. You definitely spend a lot more time with the professors, and they're very welcoming and open to talking. They are all extremely knowledgeable and passionate about philosophy, so that definitely makes the material interesting and lively.
You started the Auburn Philosophy Tutoring Program. How did that come about?
Last fall I went to Dr. Shelley and asked him if we had anything like math or economics' tutoring program and that I'd like to be involved in something like that. They didn't but he loved the idea. I met with Dr. Gorodeisky a few times—planning and talking about what we wanted from a tutoring program. We set up a page to register for tutoring and got a few tutors together. We're not very busy right now but during test time or when papers are due, I can tell there's a pretty big increase in requests. It's been fun getting the program going. And I think it's very important too. I remember when I took my first philosophy course, we didn't really have a good understanding of what was going on, what the actual purpose of it was, or what we were reading. And so, being able to have someone your age who's studied philosophy for a couple of years to help you talk through it and see what's actually going on makes a huge difference. Because a lot of these theories and ideas are based on other things, it's all connected together within philosophy. So being able to sit down with someone that's not a philosopher, just well-versed, is very helpful.
What are your future career plans and how does the study of philosophy play a role?
I want to go to graduate school for economics and eventually get a PhD. So I'm using philosophy, not so much to learn the material because I don't want to be a philosopher, but I'm using it more to help my mind and be able to think clearly because ultimately I want to do economic theory, which is very, very complex.  Things like political philosophy, ethics and such build a foundation somewhat within economics. So having a good understanding of those different areas of philosophy helps you have a better understanding of the world, how everything functions and helps you think critically. Philosophy as a whole contains some of the most complex arguments ever made, so being able to work through these arguments will hopefully help me as I go further into economics.
What would you tell a prospective student about studying philosophy?
Philosophy is not always for those who want to be philosophers. You can use it to help other areas of your life. I've definitely seen a big impact on my ability to look at an argument that's being made in economics and say, "Okay, well maybe not this because you have these other things." Philosophy can be difficult, but once you really get into it, it's extremely rewarding. Being able to understand complex arguments from some of the smartest people that ever lived can change the way you view life. It's really helped me with the way I view pretty much everything.
Finally, what do you like to do in your free time?
Well, this semester I don't have a lot of free time. I still like music and I play a little here and there. I work a lot, too, at the RFID lab. I like to play chess and I've gotten into coffee shops lately, I guess since the pandemic. I really love Ristretto Lounge.
Tags: Students Economics Philosophy
Related Articles
---