Student Spotlight: Ashley Baldwin, Professional Flight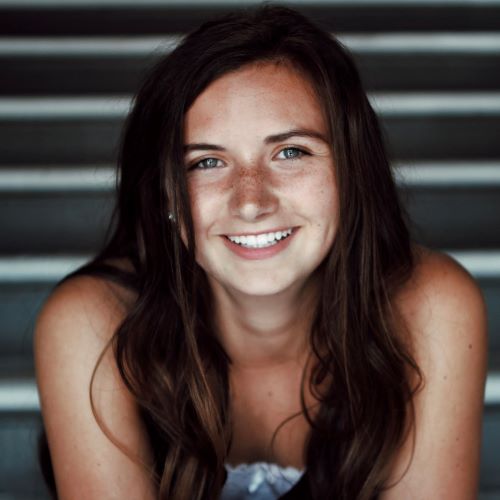 Ashley Baldwin says she always knew she wanted to be a pilot, and when she toured Auburn for the first time, she knew Auburn was where she was supposed to be.
Since she was a little girl, Baldwin always loved flying and wanted to make it a reality, but wasn't quite sure how. Baldwin says while she was living in her hometown of Springfield, Missouri, the town opened up a brand new flight school, and her friend's dad began taking lessons for fun. One night, Baldwin was introduced to the instructor. After discussing all of the opportunities flight training and flight school could offer, the flight instructor offered to take Baldwin on an introductory flight to see if it would be something she was interested in. Her parents reluctantly agreed, with fingers crossed that the experience would cure Baldwin's nonstop chatter about becoming a pilot.
Of course, that didn't happen, and after the introductory flight, Baldwin was entirely certain professional flight was something she wanted to pursue. Baldwin had a long list of the top professional flight schools across the country, with Auburn University being one of them. When she took a tour of Auburn, she fell in love with the people and the program, and chose not to tour anywhere else.
Now as a student at Auburn, Baldwin is majoring in professional flight with minors in Spanish and business. She has taken flight classes at Auburn where she gets to participate in a one-on-one class with her professor. Sometimes the lessons are in simulators, but oftentimes the class is spent flying the plane and learning the safety features that accompany it.
On average, Baldwin flies three times per week and spends a majority of her time learning the different aspects of the flight industry. In the near future, she looks forward to applying for the "Propel Program" – which assigns students a mentor from Delta and encourages them to work with Delta after graduation.
After graduation, Baldwin hopes to fly for the airlines and work at an airport in a large city. She dreams of flying planes for international flights someday, but is excited to gain experience in domestic flights as well.
When asked what advice she would give to an incoming professional flight student, Baldwin said it is most important to get involved in the program. "The relationships and connections you build will be unmatched and are certain to pay off in the future!"
Tags: Students Aviation World Languages Literatures and Cultures
Related Articles
---