Selma exhibit wins People's Choice Award at Smithsonian research festival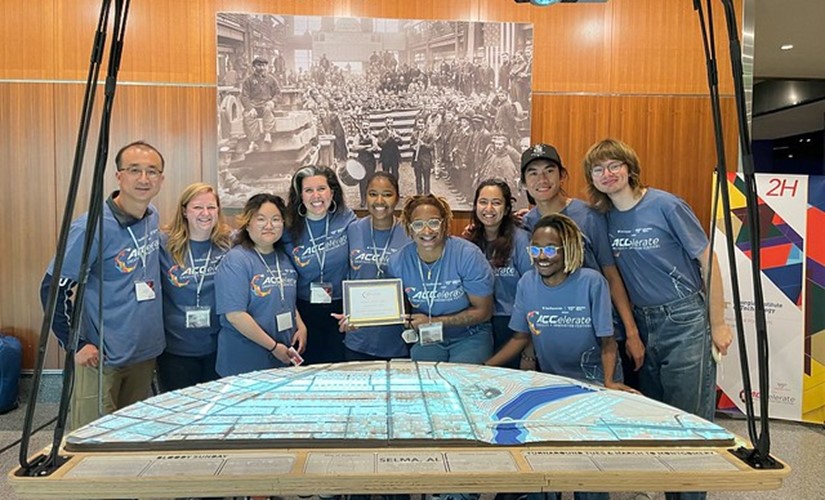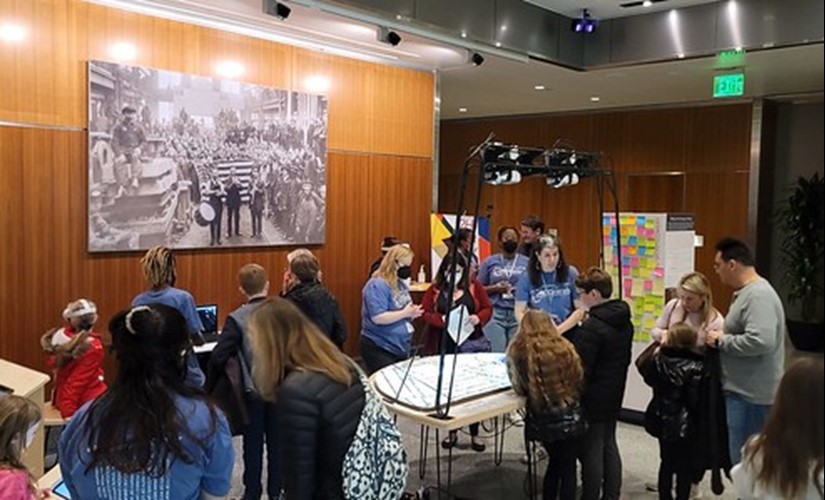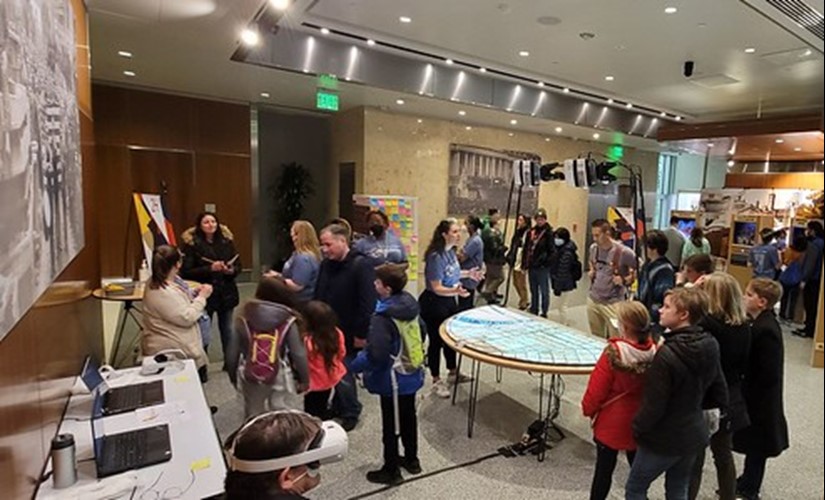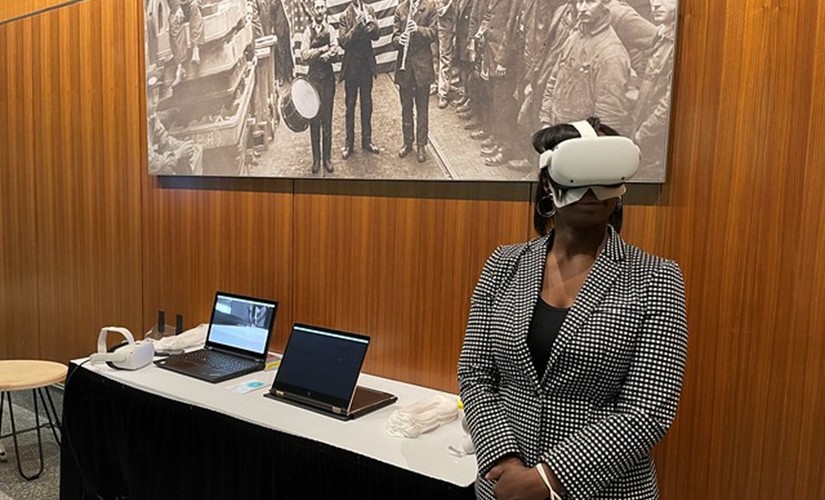 }
A multidisciplinary research project involving professors from Auburn University and the Georgia Institute of Technology, or Georgia Tech, recently won the People's Choice Award at the 2022 ACCelerate Festival at the Smithsonian National Museum of American History in Washington, D.C.
Professors from Auburn's College of Architecture, Design and Construction and College of Liberal Arts have been working on various projects with former Auburn faculty member and current Georgia Tech Assistant Professor Danielle Willkens surrounding research centered on the 1965 "Bloody Sunday" civil rights event that took place in Selma, Alabama. The Smithsonian exhibit, titled Walking in the Footsteps of History, was one of the two teams Georgia Tech selected to attend the festival, and Smithsonian visitors voted the project the winner of the People's Choice Award for Advancing Public Knowledge.
The exhibit's development, construction and installation were executed by Auburn's Junshan Liu, the Bob Aderholdt Endowed Associate Professor, McWhorter School of Building Science, Georgia Tech's Willkens and Georgia Tech students Thomas Bray, Sydnee Henry, Sean Li, Sakshi Nanda, So Min Park, Patricia Rangel, Christian Waweru and Eden Wright. The exhibit, currently on display in the Georgia Tech School of Architecture, features historic photos and videos from the Marion and Selma marches of 1965, as well as two interactive kiosks introducing visitors to the timeline and sites associated with the marches, a detailed 3D model of the city of Selma and a virtual reality experience for visitors to experience three key moments in the voting rights movement of 1965.
"This exhibit at the National Museum of American History was a pinnacle point of years of close collaboration between faculty of Auburn University and Georgia Tech," Liu said. "Dr. Willkens has been a leading force and one of the main facilitators for research centered on the civil rights event in Selma, Alabama. From a researcher's point of view, the award we received at the ACCelerate Festival [voted by the visitors] and the feedback from the audience are an approval of effectiveness of using the state-of-art technological tools to improve interpretation of history to the public."
The exhibition builds upon research and documentation from Auburn's Richard Burt, McWhorter Endowed Chair and school head, McWhorter School of Building Science; Keith Hébert, associate professor, Department of History; and Elijah Gaddis, assistant professor, Department of History; as well as the past work of CADC students Collin Brown, Adam Davis, Madeline Gibbs and Sarah Page.
The ACCelerate Festival is a celebration of creative exploration and innovative research happening at the intersection of science, engineering, arts and design. Featuring teams from universities in the Atlantic Coast Conference, or ACC, the festival promotes cutting-edge creative work from a new generation of thinkers.
Tags: History
Related Articles
---