Psychology graduate changing the way we work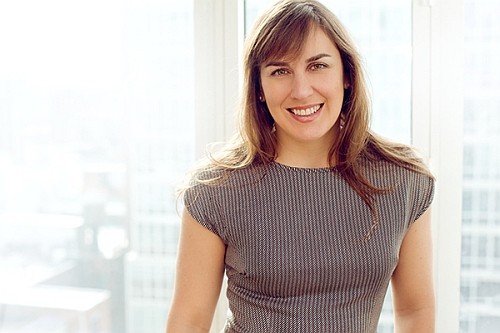 Ranked first on Fortune magazine's 2017 list of best companies to work for, Google has built a longstanding reputation for making their employees happy not only by offering some of the best company perks around, but also by applying management strategies designed to empower its employees. This has led to Google being one of the most respected, desired, and innovative workplaces envied by many.
For Julie Clow, her time at Google as the manager for learning and organizational development was transformational and laid the foundation for her book The Work Revolution: Freedom and Excellence for All, an in-depth look at work rules today, why they no longer work, and what we can do to emulate thriving organizations, like Google.
TAKING A LEAP OF FAITH
A native of Florida, Clow completed her undergraduate degree at the University of Mobile in South Alabama. She moved to Auburn in 1995 and completed both her masters and PhD degrees in behavioral psychology. After graduating Clow accepted a position with Carley Corporation where she developed training programs for commercial, government and military clients. After six years, she took what she called a leap of faith and moved to California to work for Google.
"Google was pivotal in terms of my career and laying the foundation for what was to come for a couple of reasons. Once you've been at Google, having that on your résumé opens up doors that you never thought possible," explained Clow. "And Google opened my eyes to the ways that organizations could be run, what leadership could look like." Working for Google reshaped Clow's view of organizations and consequently, she knew she had to share her experience and knowledge with others. "I could see the depth of interest people had in Google."
A NEW WAY TO WORK—AND LIVE
Clow's goal in writing The Work Revolution was to be able to share Google's corporate culture on a broader scale, a "grassroots" culture where employees are empowered, engaged and results-driven. "That's what cemented my life's path, advocating for change in organizations and transforming the way they do business. I have this fundamental belief that every person can find the perfect job for themselves or at least can shape it. The success of organizations and their employees can be mutually beneficial if you design it in the right way."
In her book Clow contrasts the way Google manages their employees and the way other organizations tend to do. "Most organizations manage through rules yet the rules are disconnected from what actually creates results. The amount of time you sit in a seat, the time you show up, the time you leave. We're so used to managing activities, and we hope those things result in impact at the end of the day."
The difference, explains Clow, lies in the trust Google puts in their employees. "When you let your employees decide the best process to achieve results, when you free people up to do work in their best way, it's amazing what happens." 
Clow says the principles in her book are relatable no matter who you are or in what part of the organization you are. "When you have more control over the way in which you do your work and when you do it, it impacts people's lives and productivity in such a positive way.
Recognizing the difficulty for the traditional manager to change his/her style, Clow adds, "A lot of what motivates leaders to change is either they are competing for talent, younger talent who is different, or they have different expectations around the work environment and what that should look like, or they are facing the possibility of disruption in their industry and know that they have to completely start rethinking the way they work and what they do."
"It's hard to convince someone to make a change when things seem fine, when you have plenty of talent and you're not really facing disruption. At that point, it's still important to create awareness around different working styles, different working rhythms, like morning versus night people. The fact that co-working spaces are becoming such a thing where people kind of use different spaces in unique ways to get work done. That taking walks are actually a really good way of generating creative sparks in someone."
Clow also points out the importance of people advocating for themselves. "I am very staunch about protecting time to do the things that I need to do. For example, exercise for me is mental sanity and physical energy. If I'm exercising on a regular basis, I feel so much better. So, I know this is a necessary part of my routine. Therefore, at the beginning of every week, I'm blocking the time I need to do that and protecting that time to ensure that I get what I need to sustain me."
FROM TECH TO HAUTE COUTURE
After five years at Google, Clow says she caught the New York City bug and accepted a job with Two Sigma Investments, a New York-based hedge fund. After three and a half years, the high-fashion house Chanel recruited her to head their people development unit globally, and today she oversees Chanel's talent acquisition, career development, talent development, and performance management from her London-based office. For Clow, it's a return to what she was passionate about during her time at Auburn.
"The four years I spent at Auburn were some of the best of my life. It was so enriching and energizing. What I appreciated was that the faculty in each specialty worked really well together…Roger Blashfield, Chris Newland, Bill Buskist, Mona El-Sheikh just to name a few. I feel so lucky now to be able to focus on organizational behavior and maximizing performance, to build systems and processes consistent with my underlying philosophy."
As for advice for our Auburn students, Clow says, "The biggest pressure I put on myself was to always know what I was going to do or where I was going to end up. To be honest, I still don't know what I'm going to be doing in five or ten years, and that's ok, I don't need to know all the answers. It's a matter of following your own path, following your gut and intuition. Just do something to take that first step and keep learning. Always keep learning."
Tags: Alumni Psychological Sciences
Related Articles
---