Political science major heads to the nation's capital for her summer internship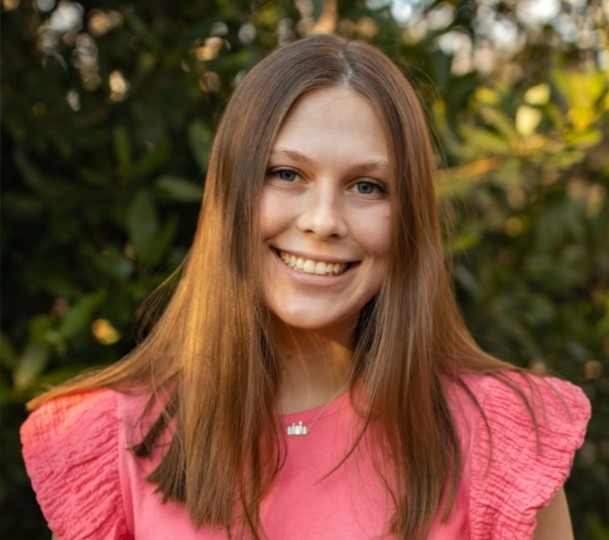 Emma Poole, a political science major, is interning with the Office of National Drug Control Policy in Washington, D.C. Read how the Leesburg, Virginia, native found her internship in our nation's capital. 
Tell us a little about yourself.
I'm currently majoring in political science with minors in Spanish and psychology (I love CLA!), and I'm from Leesburg, Virginia, which is outside of Washington, D.C. I'm heading into my third and final year here at Auburn, and I'm going through the law school application process. After law school, I'd like to stay in the public field of work, whether it be in the government or doing legal work in the civil rights field.
How did you find out about your internship?
My acceptance into the program was sort of two-fold—I was tentatively selected, and they let me know through email. Since it's a White House internship, there was an extensive background check and drug test process I had to go through before my official selection.
Did CLA Career Services help you prepare for your internship?
I had attended a few of the career fairs hosted by CLA Career Services, and although I did not find my internship through those events, they gave me really valuable opportunities to speak to working professionals that ended up serving as great interview prep.
How is your internship experience?
I've loved my time so far with ONDCP! Government, especially White House internships, seem kind of daunting, especially with all of the security measures that have to be taken. However, the individuals in my office have been incredibly welcoming and have made the on-boarding process as seamless as possible. Prior to my acceptance, I was given an interview over the phone with my current supervisor and a member of her team, and it was great to have a familiar face when I got to the office on the first day. It's also been great to connect with the other interns in the office who all come from different schools and backgrounds. The experience and opportunities I've been given so far have been invaluable. I've learned a lot of skills that will definitely prove useful in my education and career going forward. It's also been cool to utilize some of the skills I've learned while at Auburn and know that Auburn is helping to prepare me for my career. I also have access to really cool buildings, like the Eisenhower Building (where the Executive Office of the President is and the vice president's office), and even got to see Vice President Harris one afternoon!
Do you have any advice for other students seeking internships?
The biggest piece of advice I have for students looking for internships is to be open, especially if this is your first internship. My dad always told me that "any experience is good experience", so even if you find an internship that might not be your first choice or you may not think you'll be too interested in, I wouldn't overlook it. Getting your foot in the door is sometimes the hardest part in any career field, and any sort of internship is a great way to do that. I would also say to take advantage of any connections you may have at Auburn or in your hometown and see if they may have opportunities for you.
Related Articles
---