History PhD student Mickell Carter talks research, balance and networking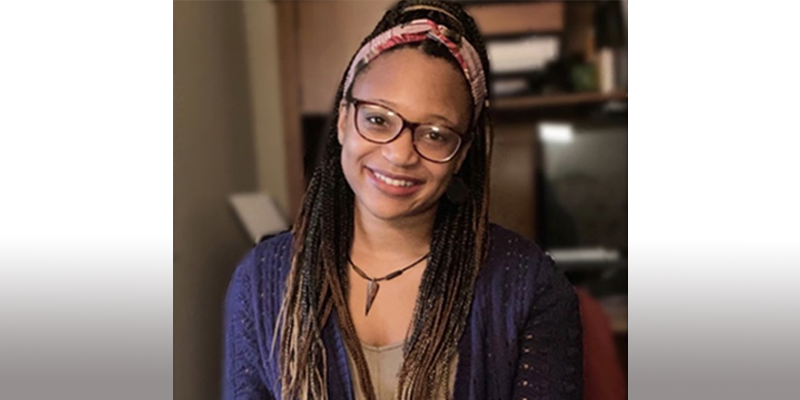 Mickell Carter isn't just a history doctoral student – she's also a mother, award-winning educator and recent byline in The Washington Post. From her several research projects to the importance of networking, Carter sets an excellent example for finding balance in grad school.
Carter studies Black internationalism, 20th century social movements and the intersection of politics and culture. Her research examines linkages between Black men's style during the Black Power Movement, Pan-Africanism and masculinity.
Since joining the Auburn Family, Carter has published articles and received the most prestigious fellowship award given to doctoral students, the Presidential Graduate Opportunity Program Fellowship. In February, she published an op-ed in the Washington Post titled "The history of beauty pageants reveals the limits of black representation." She has also received a Critoph Prize for best paper by a graduate student with "Styling Black Power: Fashion, Dignity, and Masculinity" from the Southeastern American Studies Association.
"I'm also working as a research assistant on the Selma Bloody Sunday oral history project with Dr. Keith Hebert and Richard Burt," Carter said. "And I'm working on a documentary series centered around the Black history and contemporary Black experience of Columbus, Ga. I'm very excited about it and I have been working with some dope people like Professor AK Murtadha. I feel a lot of people don't appreciate their own local history, so I wanted to embrace the place I call home."
During her undergraduate career at Columbus State University, Carter majored in history with a minor in education. After graduation, she taught high school social studies in Columbus and grew her family. In 2020, with the support of her husband, and as a working parent, Carter joined the Department of History at Auburn University as a graduate teaching assistant and PhD student.
Carter encourages other Auburn students to find a balance between life and school, and recommends branching out to grow a network of support.
"Going outside of the department to meet and speak with people is important," Carter said. "Right now, I'm the only Black female PhD student in my department. Sometimes, you want to talk to people with similar experiences who can relate to the struggles of navigating grad school as Black women. Reaching out to others and building relationships outside of my department and the university was necessary."
After earning her PhD, Carter plans to continue teaching as a university history professor and spend her free time filmmaking.
Learn more about Mickell Carter here.
Tags: History
Related Articles
---