Health services administration senior Megan Watkins wins national essay competition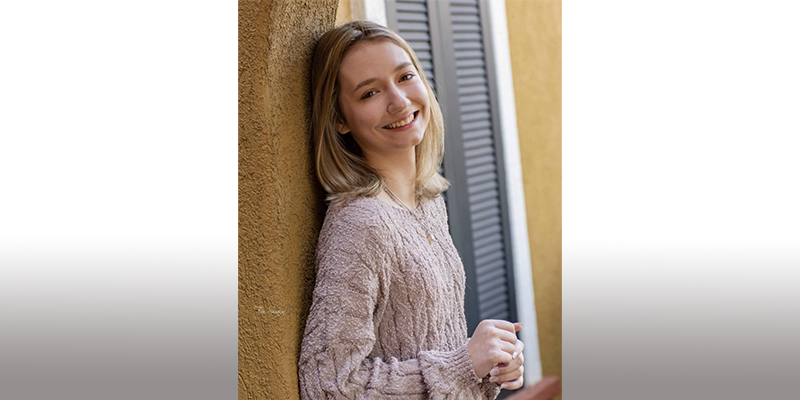 Megan Watkins, senior in health services administration, or HADM, and member of the Honors College at Auburn University, has won the Richard J. Stull Student Essay Competition in Healthcare Management hosted by the American College of Healthcare Executives, or ACHE.
Watkins' essay, "Designing an Effective Organizational Culture to Guard Against the Cyber Risks of Emerging Technologies," received the top undergraduate honor in essay writing among members of the ACHE Higher Education Network.
"It is a privilege and honor to represent Auburn's HADM program through the competition because this accomplishment would not have been possible without the support of the HADM faculty," Watkins said. "I hope my research can motivate health care administrators to adopt an organizational framework that prioritizes the cybersecurity practices critical in protecting the medical technologies patients rely upon for their health and well-being." 
The essay will be published in the Journal of Healthcare Management and Watkins will receive her award at the 2023 Congress on Healthcare Leadership in March, which is attended by thousands of health care executives from across the nation.
Auburn's HADM program first participated in the student essay competition in 2016. As of 2023, the program has hosted five first place winners, one second place winner and one third place winner.
Department of Political Science Chair Cathleen Erwin said strong writing has been an emphasis in the HADM program for more than a decade.
"It's quite a testament to the quality of students in our program and the faculty efforts to develop their competencies in written communication," Erwin said. "Our repeated success in this national competition has contributed to raising the profile of our program and its graduates among both health administration scholars and industry leaders."
In October 2022, Watkins and two other students—Jane-Margaret McEachin and Sara Meendering—won second place at the Medical University of South Carolina's Undergraduate Case Competition for Health Administration Programs. Led by HADM Program Director Haneen Ali, the undergraduate team competed against 15 other programs from around the country. Their award-winning case focused on developing a program to improve patient engagement and reduce hospital-acquired infections.
Tags: Students Political Science
Related Articles
---