Young Alumni Spotlight: Katherine Hardin '21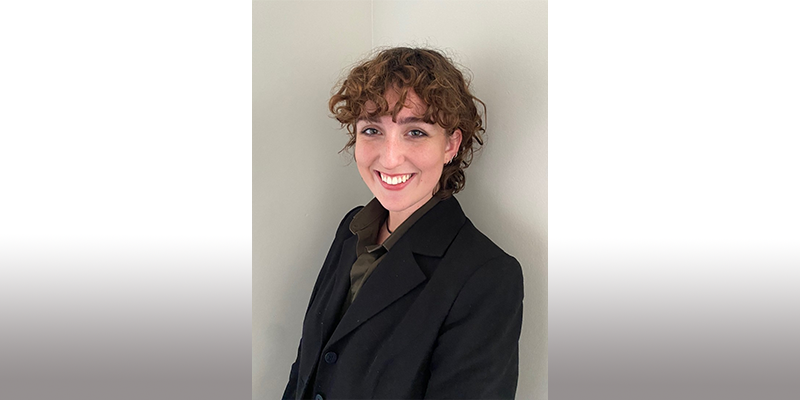 Katherine Hardin '21 recently accepted a position with the CDC's National Center for Injury Prevention and Control, or NCIPC. Learn how she found her way to Auburn's sociology program and how it helped prepare her for a career in public health.
How did you choose Auburn University and the sociology major?
I am originally from the Auburn/Opelika area but began my undergrad career at a small college in Birmingham. I decided to transfer to Auburn in spring 2019 to pursue a new major. I changed majors a few times after that, but none of them truly seemed to inspire me. Then I remembered how much I enjoyed Dr. McConnell's introductory sociology class, and I chose to earn a degree in sociology, specifically in relation to crime and deviance.
What was your favorite class or professor and why? 
Dr. McConnell's course influenced me in deciding to change my major, but Dr. Ruiz-Junco's contemporary theory class was definitely my favorite. It confirmed my interest in sociology and made me excited to learn more about socialization and theory in general.
How did you get your current position as a public health analyst with the NCIPC and what do you do?
After graduating, I heard about a project officer position at the CDC's National Center for Injury Prevention and Control (NCIPC). I researched the NCIPC and found that they address a great deal of the issues we discussed in class at Auburn—everything from domestic and interpersonal violence to drug use. I applied for the position and interviewed with a group of panelists from different divisions within the NCIPC. I received a job offer for the Department of Drug Overdose Prevention (DOP) where I will be working in the Drug-Free Communities branch. As a project officer, I'll be working with recipients of grants and overseeing funding projects. I will also be involved in the development and approval of those grants.
How did the sociology program prepare you for your current job?
When I graduated from the sociology program, I had no idea that NCIPC existed or that I would be qualified to work for the federal government with such limited experience. However, because of Auburn and the amazing professors in the sociology department, my education stood out as a defining feature on my resume. In my interview, I was able to discuss how sociology connects with the goals of the NCIPC. Now that I've officially joined the CDC, I'm excited to build upon my academic experience and apply it to programs that are actually making a difference in our communities.
What do you wish someone would have told you as an incoming student at Auburn?  What advice do you have for other students in sociology?
Looking back, I wish that I had realized sooner that I was passionate about sociology, but I believe I had to change my major a few times to find the perfect place for me at Auburn. To students who are currently in the sociology program, I want them to know that there are so many different job opportunities available for someone with a BA in sociology—graduate school isn't the only option. Sometimes it requires out-of-the-box thinking, but sociology can apply to any job.
What are your long-term career goals?
Looking to the future, I want to continue working at the CDC and move up the career ladder. I have a few options as a project officer. I can continue on the public health analyst track, or I can become a public health advisor or program consultant. I still have a lot to learn, but there are countless opportunities for growth and success. 
Related Articles
---