Department of Art and Art History recognized for excellence in education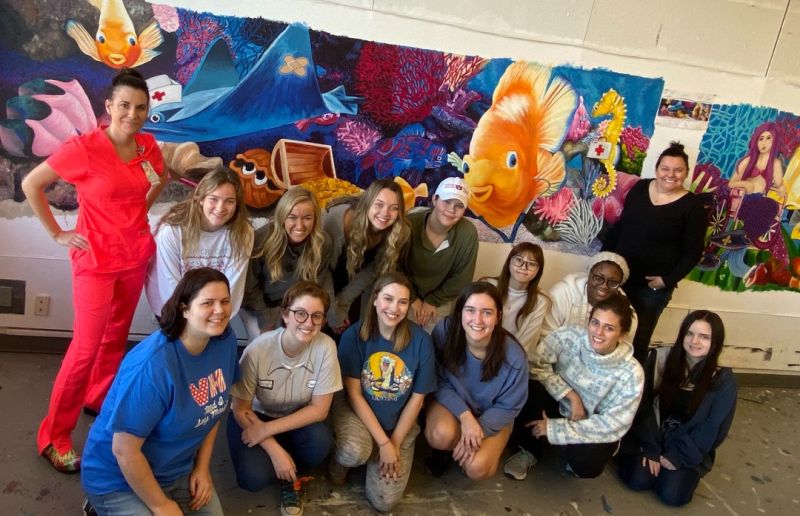 Following a competitive nomination process, the Department of Art and Art History has been awarded the 2020 Departmental Award for Excellence in Education by the University Senate's Teaching Effectiveness Committee.

Created in 2013, the award recognizes the collaborative efforts of a department to advance education and promote teaching excellence by fostering innovative learning approaches.

"We are a department of innovative faculty with a passionate commitment to teaching, yet we struggle to overcome our geographic isolation and connect our students to the opportunities in urban cultural centers," said Christopher McNulty, professor and department chair. "Access to careers in the arts is all too often limited to students from families with means. By funding initiatives for our students to professionalize in the wider art world, we can break out of this bubble."

The Department of Art and Art History will receive $30,000 to support its three-year plan to build greater reciprocity and more fluid boundaries between the unit and the broader art world. By funding high-impact student experiences and creating a competitive visiting artist and scholars residency program, the department hopes to expand the scope of its work and extend its impact both on and off campus.

"The Department of Art and Art History has a long-standing commitment to excellence in teaching. In 2017-18, the department undertook a major revision of their curriculum for both foundations and advanced upper level courses to better scaffold skill building and guide students from introductory to advanced level courses," stated Teaching Effectiveness Committee chair, Murali Dhanaeskaran. "We are eager to see how the department further expands their teaching innovation."

The department will be formally recognized at the university's annual Faculty Awards ceremony this fall.
Related Articles
---