'Bringing Home the White House' features women who shaped presidencies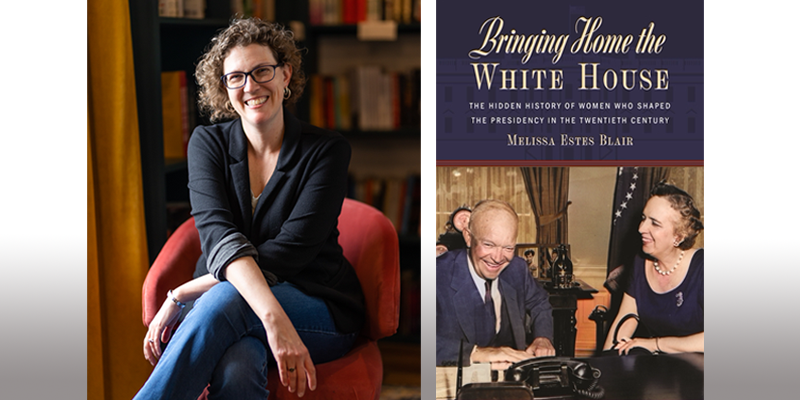 Department of History Chair and Associate Professor Melissa Blair's new book, "Bringing Home the White House: The Hidden History of Women Who Shaped the Presidency in the Twentieth Century," highlights the forgotten women behind American elections.
The book introduces five understudied women who were instrumental in presidential campaigns throughout the 20th century: Molly Dewson, Dorothy McAllister, Gladys Tillett, India Edwards and Bertha Adkins.
Blair explains the historical significance of the Women's Division, created to connect women to political parties and the presidency, and how women behind Presidents Franklin Delano Roosevelt, Harry Truman and Dwight D. Eisenhower influenced campaigns. She examines political strategies these women used to "bring home the White House" and mobilize women voters.
From the Great Depression to the Cold War, these five women led Women's Divisions on both sides of the aisle, created national campaign marketing materials and advised presidents on political issues. Blair hopes readers will understand the historical significance of these women, and that the book supports long-overdue discussion of their legacy.
"Bringing Home the White House" was published Sept. 1 by the University of Georgia Press.
From 5:30-7 p.m. on Sept. 7, Auburn Oil Co. Booksellers will host a book launch event, "In Conversation with Melissa Estes Blair," that is free and open to the public.
To learn more and buy a copy of the book, visit the author's website.
Related Articles
---