Meet James Birdsong, Auburn's aviation program coordinator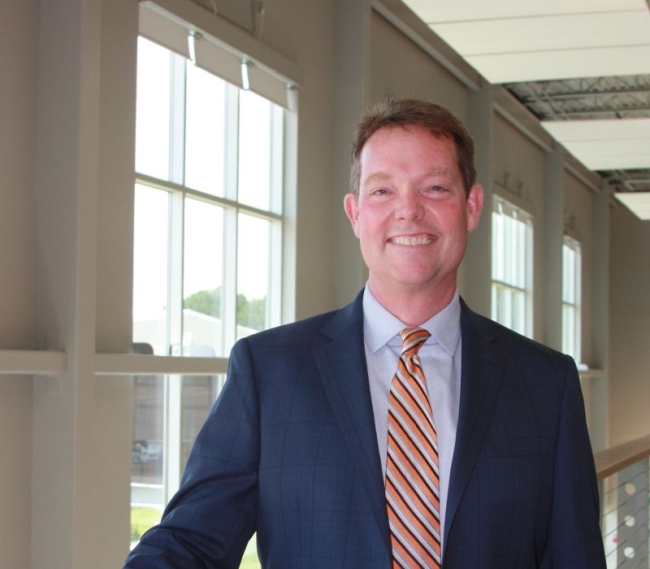 James Birdsong joined the Auburn Aviation program in 2014 as a lecturer and now serves as its aviation program coordinator and assistant professor, where he is responsible for all facets of the university's aviation program, including teaching, research, and outreach. Birdsong has taught multiple junior and senior-level aviation, economics and weather courses, and manages student internships.
Birdsong serves as Auburn's principal investigator for the FAA's Technical Training and Human Performance Center of Excellence (TTHP COE) which has resulted in over $900,000 of interdisciplinary aviation research grants awarded to Auburn University, including the FAA's "Effective Training and Checking Methods for the Emerging Pilot Workforce" grant. He is also a member of the TTHP COE executive leadership committee. In 2015, Birdsong started the Auburn Aviation resident summer camp programs – one of Auburn's most popular summer youth programs.
Prior to joining Auburn University, he served in the U.S. Air Force for 20 years as a command C-130 pilot, headquarters staff officer, flight and academic instructor, and squadron operations officer. He has held various positions in finance, operations, safety, systems acquisition, and strategic planning and has extensive international aviation experience.
Birdsong is a graduate of the United States Air Force Academy, Embry-Riddle Aeronautical University and Auburn University. He is originally from Houston, Texas, and married his high-school sweetheart, Barbara Justice. They have three adult children who reside in California, Colorado, and Germany.
Birdsong credits his career at Auburn to the many Auburn aviation alumni he flew with who spoke so highly of the program. He is proud to pay it forward to aviation students, staff, and faculty who work hard to ensure Auburn Aviation is one of the nation's premier collegiate aviation programs.
Related Articles
---