News

|

Articles

|

Alumni Spotlight: Katie Massey Combs, '05, Doctoral Student at the University of Denver
Alumni Spotlight: Katie Massey Combs, '05, Doctoral Student at the University of Denver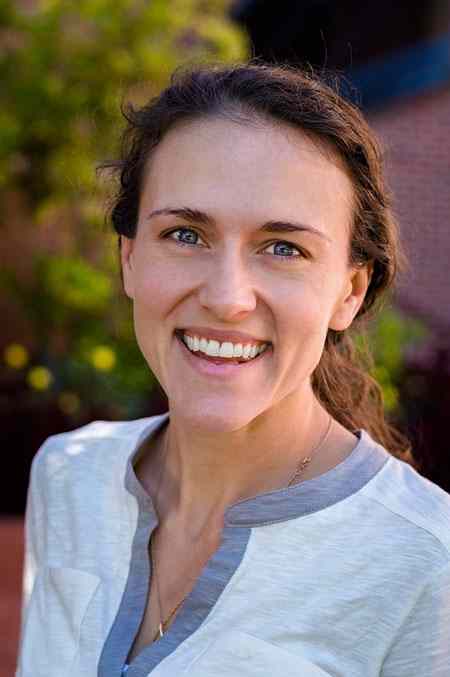 In 2005, Katie Massey Combs graduated from Auburn University with a bachelor's degree in social work and a minor in Spanish. She is currently a doctoral student in the Graduate School of Social Work at the University of Denver. Her research focuses on reproductive health, outdoor behavioral healthcare, and advanced statistical methods. She is particularly interested in how social workers can play an integral role in the prevention of undesired reproductive health outcomes among vulnerable youth.
Prior to entering the doctoral program at the University of Denver, Massey Combs directed an outcome evaluation at a wilderness therapy program, was a women's reproductive health counselor, and worked in monitoring and evaluation of contraceptive research projects. She completed a master's of social work from the University of Alabama and a master's of science in public health in the Department of Maternal and Child Health at the University of North Carolina at Chapel Hill. 
Would you please tell us about yourself (where you're from, how you chose to attend Auburn, and how you chose your major)?
I grew up in Citronelle, AL, until I was 16, and then moved to Huntsville, AL, where I graduated from high school. I always thought that I would go into engineering, but in my senior year of high school, I started visiting an assisted living home in my neighborhood – there I made multiple good friends who I visited regularly and saw every time I came home from Auburn.  It was at the assisted living facility that I began to consider social work. The idea of social work was not attractive at first, but I have two aunts who are social workers (one who lives in Auburn and runs the Lee County Youth Development Center), who were/are so impressive to me and were quite influential in my choice. I choose Auburn because it seemed like an exciting, yet safe place. My dad was a high school football coach and I grew up with football – specifically going with the recruits he would take to college football games around the Southeast. Auburn was always the best place to visit – everyone was kind, welcoming, and treated everyone like they were important. In my academic life now, I am a bit embarrassed to admit that football influenced my college choice, but it's probably true! 
What was your Auburn experience like as a student? 
Though Auburn is in rural Alabama, my Auburn experience was filled with cultural diversity and international experiences (though I never left the country!). I eagerly sought out any opportunity that involved Spanish and any person from another country. I worked with international students and became close friends with students from Ethiopia, Pakistan, and Turkey. 
I started teaching English as a second language and the students in the classes were primarily migrant workers. I taught once-a-week, but I made friendships that extended well beyond the classes. I had weekly dinners in their homes and also started going to their church. One of the most memorable experiences that became a point of advocacy and action for me at Auburn was working to translate the Alabama driver's manual.  I saw my friends who were earnestly trying to learn English also studying for the drivers test with an English manual. Though the test was offered in Spanish, the manual was not. I just thought that this shouldn't be. I wrote to people at the state to try to figure out where the Spanish manual might be, but no such translation existed, and nothing would be coming. So, I worked with my friends to translate it. At the time, my Spanish was not as fluent as it is now, nor did we have all of the online translation services, which meant it took me a very long time. I would do my best translation, and then I would sit with my friends and they would rephrase my rough, literal translations. It was an enormous undertaking, but knowing the need for it – and that it would be used – was so motivating and fulfilling. 
What was your path after graduating from Auburn? And why/how did you decide upon it?  
My path was winding and not always linear! Immediately after Auburn, I studied in Costa Rica through a Rotary International scholarship. My plans to continue working abroad were disrupted by some injuries and surgeries, and I went into the MSW program at the University of Alabama. Through my MSW, I realized that I had a major focus on health and more macro approaches, and thus decided to do a Masters in Public Health (MPH). I went to the University of North Carolina in Chapel Hill for the MPH, and afterwards started working with a global health research organization. I loved that experience, but wanted to engage more in the research-side versus programming and management. After a couple of years, I found a job running an outcome evaluation in Utah for a therapeutic program where I was able to lead all the steps in the research process, and I loved it. I decided to continue to a PhD because I wanted to acquire more research skills/opportunities, and to be able to teach as well.
Do you think your social work/liberal arts education has helped prepare you for success? If so, how?
Absolutely! I have vacillated between clinical and research jobs and my social work education has been vital in both. I think that social work is the most useful and practical liberal arts degree. Even if you do not go into clinical practice, you learn so much about systems and working with people that are extremely helpful and marketable. Social work is also much more applied and practical than most liberal arts education degrees. 
What advice do you have for current students who are looking to follow a similar occupation to yours?
Do things that make you feel slightly scared and uncomfortable! Teaching English, applying for a Rotary scholarship, going for a second master's degree and leaving a job for an unknown position in Utah were some of the best decisions I made; and, they were all scary and uncomfortable! I am not advocating for reckless/irresponsible decisions. I mean the things that stir your heart and passions. I think that when passion and logic lead to a choice that feels scary and exciting, these are often the recipes that make for the greatest life choices! 
Tags: Alumni World Languages Literatures and Cultures Sociology Anthropology and Social Work Social Work
Related Articles
---