Wisconsin tennis coach Taylor Russo '22 reflects on time on The Plains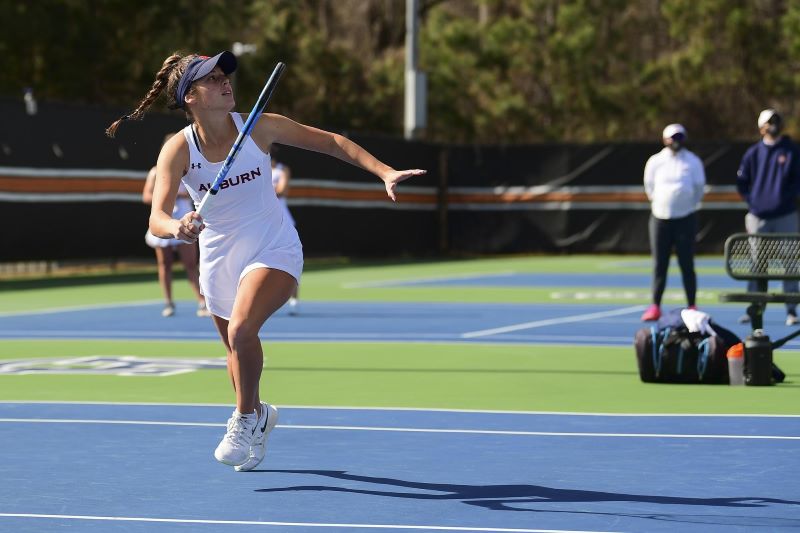 In the past few weeks, much of Auburn's senior class saw their time on The Plains come to a close. Graduation is both exhilarating and intimidating. It is a time for excitement and also a time for reflection. Taylor Russo, assistant women's tennis coach at the University of Wisconsin, is one alumna who often reflects on their time at Auburn.
Russo was heavily involved on campus, though tennis initially brought her to Auburn.
"I started playing when I was five and just fell in love with it," said Russo. "I came to Auburn to play tennis and I was able to play for five years there. It was such an incredible experience to represent my school and it really opened the door for other opportunities."
Russo was a part of student organizations such as WEGL 91.1, Auburn's student radio station. She also participated in a digital marketing internship with Auburn University Athletics where she served as the social media manager for the men's tennis team, worked on multiple athletic marketing plans and gained a larger understanding of the industry.
"I needed an internship for my journalism degree," said Russo. "In my senior year, I started working with the SID for tennis, which is the person responsible for publicity and image management for athletes. I learned so much about strategic communication and how the athletic marketing industry functions at the collegiate level. It was such a great experience; I wouldn't trade it for the world."
Russo also earned a master's degree in communication from Auburn University in May 2022, which gave Russo the opportunity to study how communication allows one to create and share meaning across a variety of contexts, cultures and channels.
"I took advantage of my COVID-19 year and it was very interesting since I completed it during the pandemic,"
said Russo. "It was a big transition going from traditional homework to large research papers. I really had to relearn how to study and how to apply
everything I have learned to each assignment."
Russo now serves as the assistant coach of the University of Wisconsin's women's tennis team. She credits her time at Auburn in preparing her to step into life outside of college.
"The variety of courses I was able to take really helped broaden my view about the world," said Russo. "I was able to learn about so many things, gain experience and meet so many people both inside and outside the classroom."
Russo advises students to get involved and take a chance at different organizations.
"Try everything," said Russo. "Even classes or student organizations you don't think you'd like. You could end up loving it and meeting some incredible people. I don't think you know what you love until you dip your toes into everything."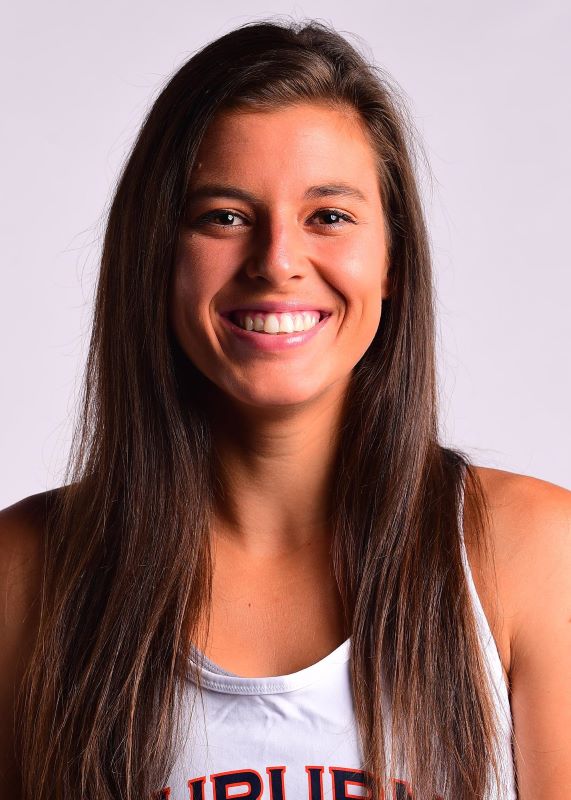 If you put in the time and effort for it, Auburn will give back to you. ~ Taylor Russo '20, '22

Overall, Russo reflects fondly on her experience in the Auburn Family and hopes current students experience all that Auburn has to offer.
"I loved my time at Auburn," said Russo. "I loved my classes, professors, coaches and the people I met. If you put in the time and effort for it, Auburn will give back to you."
To learn more about journalism in the College of Liberal Arts, click here. For more information about graduate programs, visit here.
Related Articles
---