Liberal Arts Career Initiatives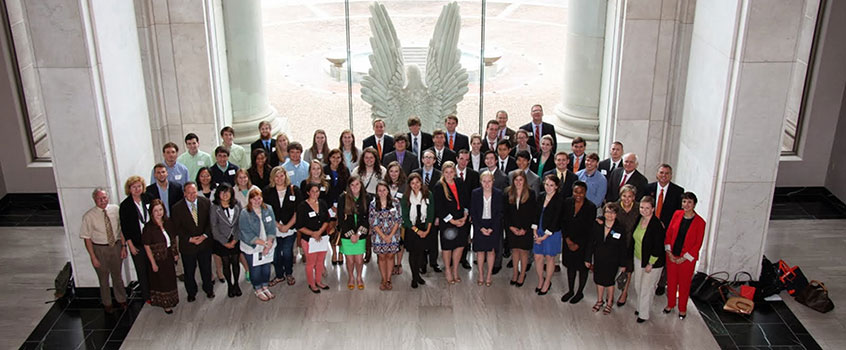 Welcome to CLA Career Services!
We provide comprehensive services to undergraduate Liberal Arts students through our one-on-one career & internship coaching, mentorship partnering, resume and CV support as well as our workshops and speaker/employer series.
CLA CAREER DAY
Wednesday, September 26 - CLA Career Day | Auburn Alumni Center
Join 10+ employers in an informal informational session (in a round-table format) allowing 4 students per table to speak with employers about their company and all available internships and entry-level positions.
Please note: business casual attire is preferred.
Check back with us closer to the event as Interviews with employers become available. Interviews will take place on September 25th in 310 Tichenor Hall from 3 - 5 pm.
CAREER GUIDANCE:
Drop-in hours to meet with our Career Services Specialist are available:
Monday, Wednesday, Friday: 8 am - 10 am
Thursday: 9 am - 12 pm
Appointments through Handshake!
CAREER COMMUNITIES:
Through Career Communities, students will be able to cultivate professional skills and workplace readiness with guidance from industry experts, alumni and employers in their chosen fields of interest.
CAREER TREK:
The Career Trek initiative is an immersive experience that provides a "behind the scenes" opportunity for students to engage with professionals in the workplace, learn about various career paths and familiarize themselves with the daily routines of prospective positions.
WORKSHOPS:
Career Services offers a wide variety of workshops throughout the year to help you succeed. Check out our Calendar of Events to see what is being offered this semester!
SPEAKER SERIES:
Connect with Alumni and Employers during our Speaker Series from 12 pm - 2 pm in Tichenor 310. Check the Calendar of Events to see who's coming to campus next!
INTERNSHIP SCHOLARSHIP:
The Academic Enrichment Scholarship for Internships provides up to $3,000 to CLA Students who have secured an internship but need financial support to complete it.
Summer Deadline: April 3
Winter Deadline: December 3
Spring Deadline: August 3
AUSOME ALUMNI DAY:
AUsome Alumni Day is a one-day event in the Spring where influential College of Liberal Arts alumni return to campus to share their experiences & stories. It is also a time to celebrate all CLA alumni & create an ongoing network of connections. This year's Alumni will spend the day on campus connecting with students, faculty & staff through classroom talks & small group meetings.
AUsome Alumni Day: Date Coming Soon!
CONNECT WITH US ONLINE:
Keep you up-to-date with the most recent news: Facebook | Instagram | Blog | LinkedIn
Last Updated: September 11, 2019