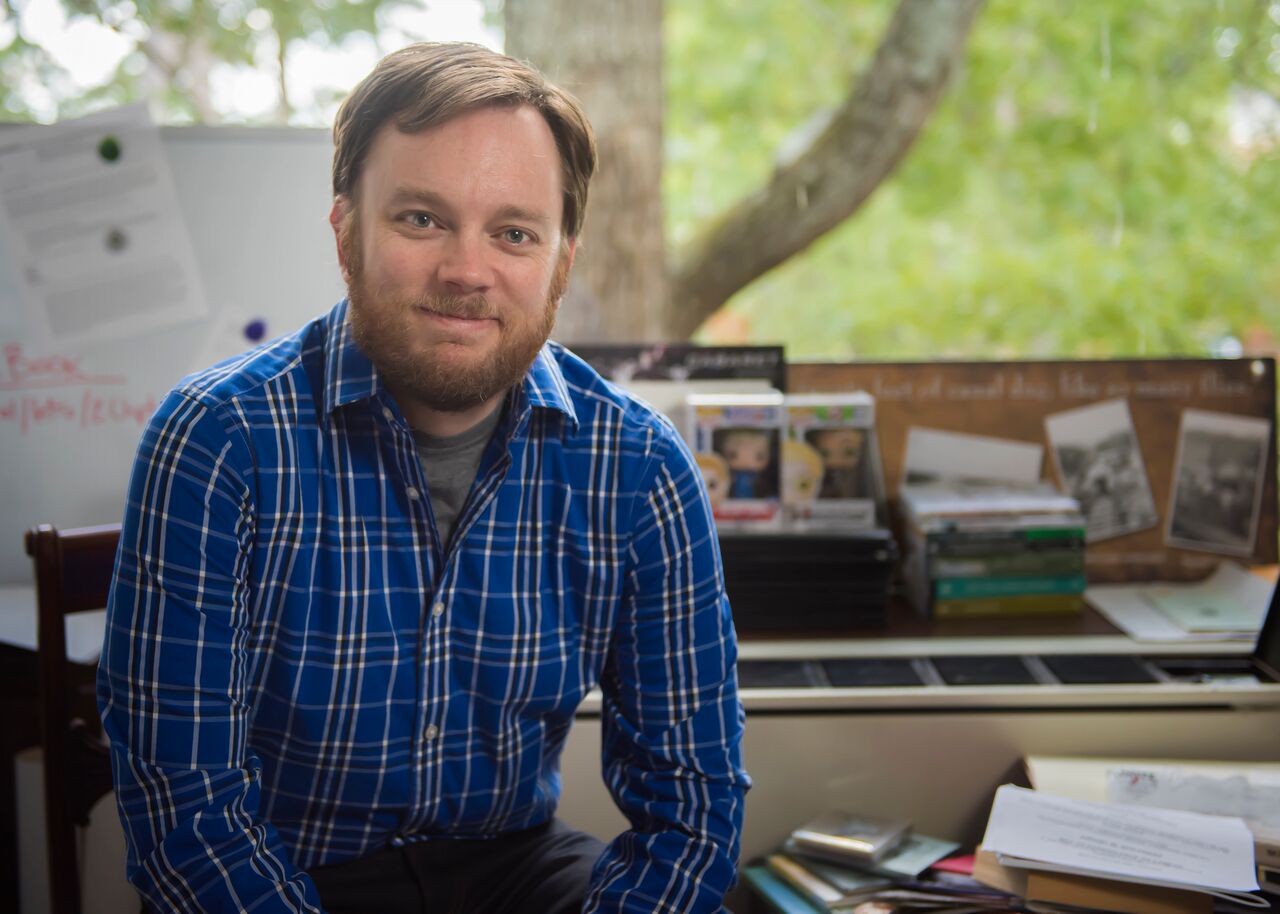 Chase Bringardner
Professor and Chair
212 Telfair Peet Theatre
(334) 844-6672
cab0023@auburn.edu
Profile
Chase Bringardner is a professor in the Department of Theatre and head of the Bachelor of Arts (BA) Program. He graduated from the University of Texas at Austin with a Ph.D. after defending his dissertation entitled "Popular Entertainments and Constructions of Southern Identity: How Burlesques, Medicine Shows, and Musical Theatre Made Meaning and Money in the South, 1854-1980." At Auburn, Dr. Bringardner teaches a wide range of courses including Introduction to Theatre for majors and non-majors, Dramaturgy, Senior Capstone, Musical Theatre History, as well as a selection of junior and senior level seminars with topics ranging from Performance Theory/Performance Art, Southern Drama, Dreamscapes, Docudramas, and Disney: Popular Entertainments and the Construction of Meaning. He also actively participates in the departmental season primarily as a director and dramaturg having recently directed Stephen Sondheim's Assassins and an adaptation of Mary Shelley's Frankenstein. In 2012, Dr. Bringardner received the CLA PETL (Promotion of Excellence in Teaching and Learning) Teaching Excellence Award.
Dr. Bringardner specializes in the study of popular entertainments (such as medicine shows and musical theatre), regional identity construction, and intersections of race, gender, and class in popular performance forms. His publications include a chapter in The Oxford Companion to the Musical on region, politics, and identity in musical theatre as well as a forthcoming chapter on medicine shows and the performance of domestic space in the anthology Performing the Family Dream House: Space, Ritual, and Images of Home (Iowa UP). He has published in a variety of journals including Theatre Topics, Theatre Journal, Studies in Musical Theatre, Performing Arts Resources, and Theatre Symposium. His current book length project details the socio-cultural history of the Fabulous Fox Theatre in Atlanta and both its complicated relationship with the city and its role in larger narratives of regional and national theatrical/performance histories. Dr. Bringardner also served from 2011-2015 as the book review editor for Theatre Topics.
Dr. Bringardner is also an active member of the Association of Theatre in Higher Education (ATHE) where he currently serves as VP of Membership and Marketing and has in the past served as VP of Conference, conference planner, and focus group representative. He is also an active member of the American Society of Theatre Research (ASTR) where he served as conference planner for the 2018 conference in San Diego. He consistently presents his work at both ATHE and ASTR and maintains an active scholarly and service profile regionally and nationally. Additionally, he has directed and acted in many musicals at Auburn and beyond, including Assassins, 9 to 5, Cabaret, Hair, and Jesus Christ Superstar. He is originally from Atlanta, Georgia, and attended Davidson College in Davidson, North Carolina, as an undergrad. In his spare time, he enjoys all elements of popular culture and is often found in front of a screen or stage of some sort or engaging in conversation on a wide variety of subjects from The Simpsons to Friday Night Lights to Alfred Hitchcock or Disney.
Last Updated: April 20, 2020