Venturing Into the Woods Thirteen Years Later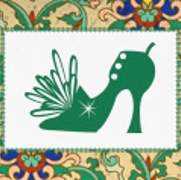 In February 2009, the Auburn University Theatre Department performed Into the Woods for the first time to showcase its brand-new degree program, Music Theatre. Thirteen years later, the now Department of Theater and Dance has once again chosen this musical to mark the department's first collaboration with the Auburn University Music Department at the Jay and Susie Gogue Performing Arts Center at Auburn University.
Directed in the spring of 2009 by the then Professor Dan Larocque, Into the Woods was the perfect production to showcase the many talented students who joined the new degree program, Music Theatre. This Stephen Sondheim and James Lapine Tony Award winning musical brought not only opportunities for students, to display their talents, but also for faculty members including Chris Qualls and Chase Bringardner. "Into the Woods has a plethora of roles for men and we saw an opportunity to use faculty members in two of the more mature roles as a way to extend what happens in a performance classroom into the realm of performance practice," explains Larocque. Now, thirteen years later in the spring of 2022, Chase Bringardner is back directing a fully staged concert version of Into the Woods. "To say that returning to these woods is surreal is the understatement of all understatements," remarks Bringardner. "What a privilege to return with these wonderful collaborators and with an amazing bevy of talented performers, musicians, designers, managers, and technicians."
Into the Woods has also become the perfect opportunity to celebrate Stephen Sondheim's enormous legacy. Although the department had already picked this musical as the show they wanted to bring to their first collaboration with the Music Department at the Jay and Susie Gogue Performing Arts Center, the loss of Sondheim last year makes this collaboration even more meaningful and poignant.
Over a decade later, this musical has stood the test of time with its melodies and lyrics well suited to our present times of uncertainty and challenges. Performing it at a new venue, The Jay and Susie Gogue Performing Arts Center at Auburn University has opened a new range of exciting possibilities, creatively and technically, for everyone involved in the production, from performers to orchestra and crew members. But "one thing will remain the same," explains Larocque, remembering the production he directed years ago, "the passion and dedication our students and faculty bring to the show."

Last Updated: November 04, 2022