Rory Powers '88 Wins Emmy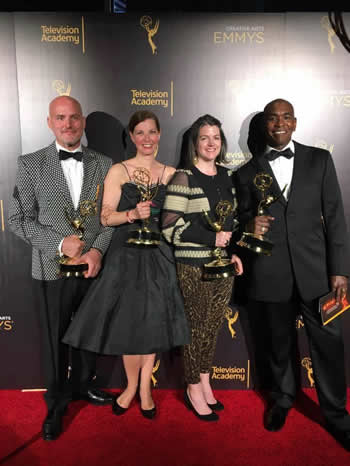 Sept. 19, 2016. Auburn University Theatre would like to congratulate Auburn University Theatre Alum Rory Powers '88 for his EMMY AWARD last night for Outstanding Costumes – Variety, Nonfiction or Reality Programming – The Wiz Live! (NBC). WAR EAGLE!
Rory originally hails from Opelika, Alabama and currently lives in New York City, when he is not Globe Trotting.
Last Updated: February 20, 2017