Professor Wilson and Student Nelson Present on Dance Accessibility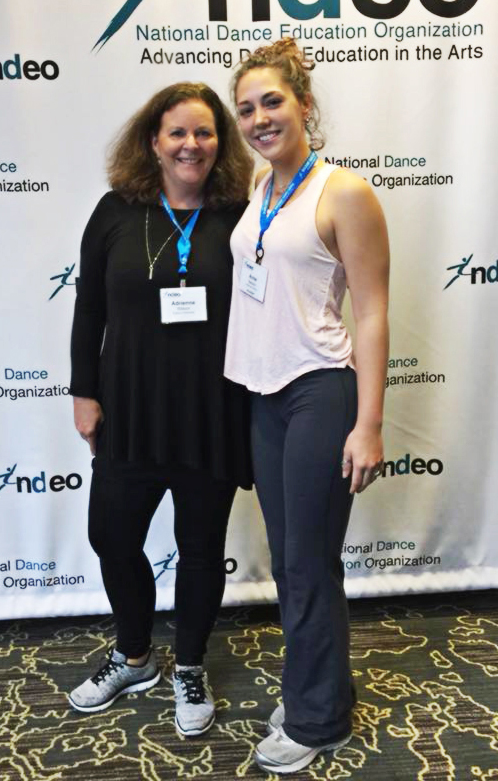 The Department of Theatre is very proud to feature the work of Professor Adrienne Wilson and dance student Anne Madeline Nelson. Together, they presented at the recent 19th Annual National Dance Education Organization (NDEO) Annual Conference in San Antonio, which was themed "Cultivating Equity and Access: Dance Education for All." Their joint movement session, entitled "A Dancing Body: Suddenly Challenged," highlighted the journey they have taken together towards completing Anne's dance minor at Auburn after she sustained a spinal cord injury in the summer of 2016.
Anne recently recounted her conference experience in a Facebook post. She wrote, "As some may know, my beloved dance teacher and I, only a few months after my injury, sat down and professed to each other our ambitions to take the risk of completing my dance minor at Auburn. On Monday we had the amazing opportunity to present the heart and soul that was put into that risk by the both of us."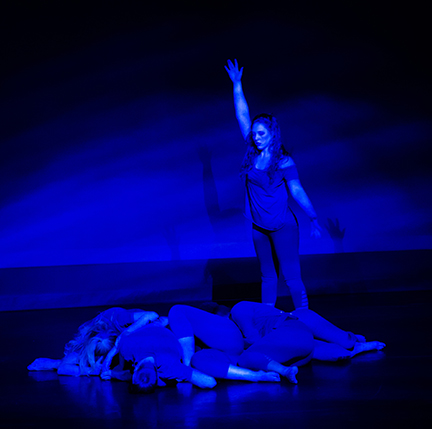 A nursing major from Madison, AL, Anne missed only only one semester at Auburn while she focused on initial recovery from her injury. By the spring 2017 session, Anne was back at her major studies as well as dance technique classes and rehearsals. She was a featured dancer in Professor Wilson's choreography for "Prey to Play," an adjudicated concert piece at the American College Dance Association South Regional Conference, hosted by the Department of Theatre in March. Currently, Anne is continuing to work with Professor Wilson on new choreographic work for AU Theatre's upcoming spring 2018 dance concert. All the while, Anne has continued her rehab process with daily workouts in strength training and physical therapy.
Said Professor Wilson about Anne, "Working with such a remarkable student is an honor and a privilege. Her courage and beautiful spirit is an inspiration to all who are lucky enough to witness her journey. This is why I teach."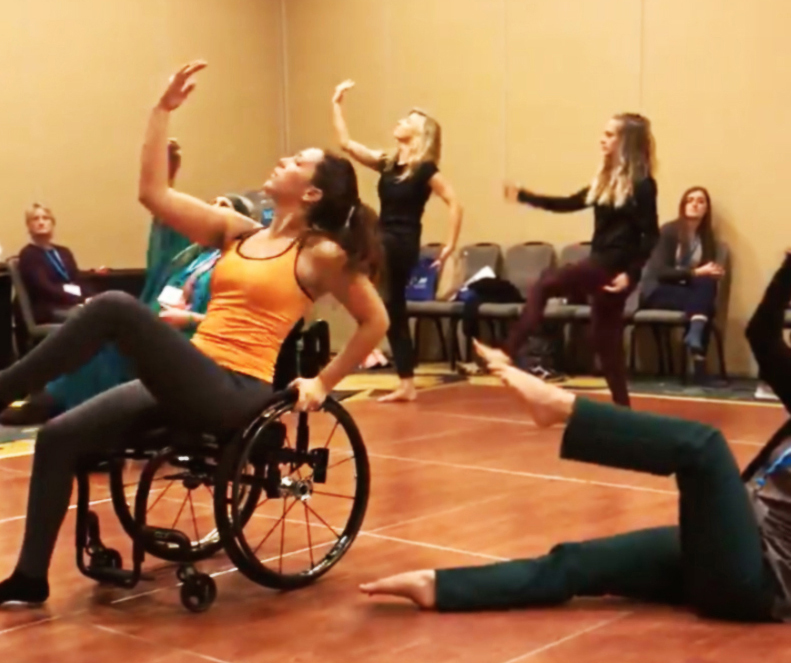 About her NDEO conference presentation with Professor Wilson, Anne continued, "We presented a movement session...that highlighted the challenges, transpositions, and passion we share to group of dance educators, students, and faculty members. I considered this the first time I have personally shared my journey of dance with the outside world, and the feedback I received from this experience was something so special and so meaningful to me, I will never forget it. The connections and networks I formed over the last few days will travel on this journey with me for the rest of my lifetime. I feel truly enlightened in so many ways after meeting the members of NDEO and learning about the impact they bring to the world not only in the field of the arts but to many other fields, as well. I feel so strongly the effects these educators have on their students and the people around them. I am most grateful that I, too, had as much of an amazing and inspiring effect on them in return."
Last Updated: December 01, 2017